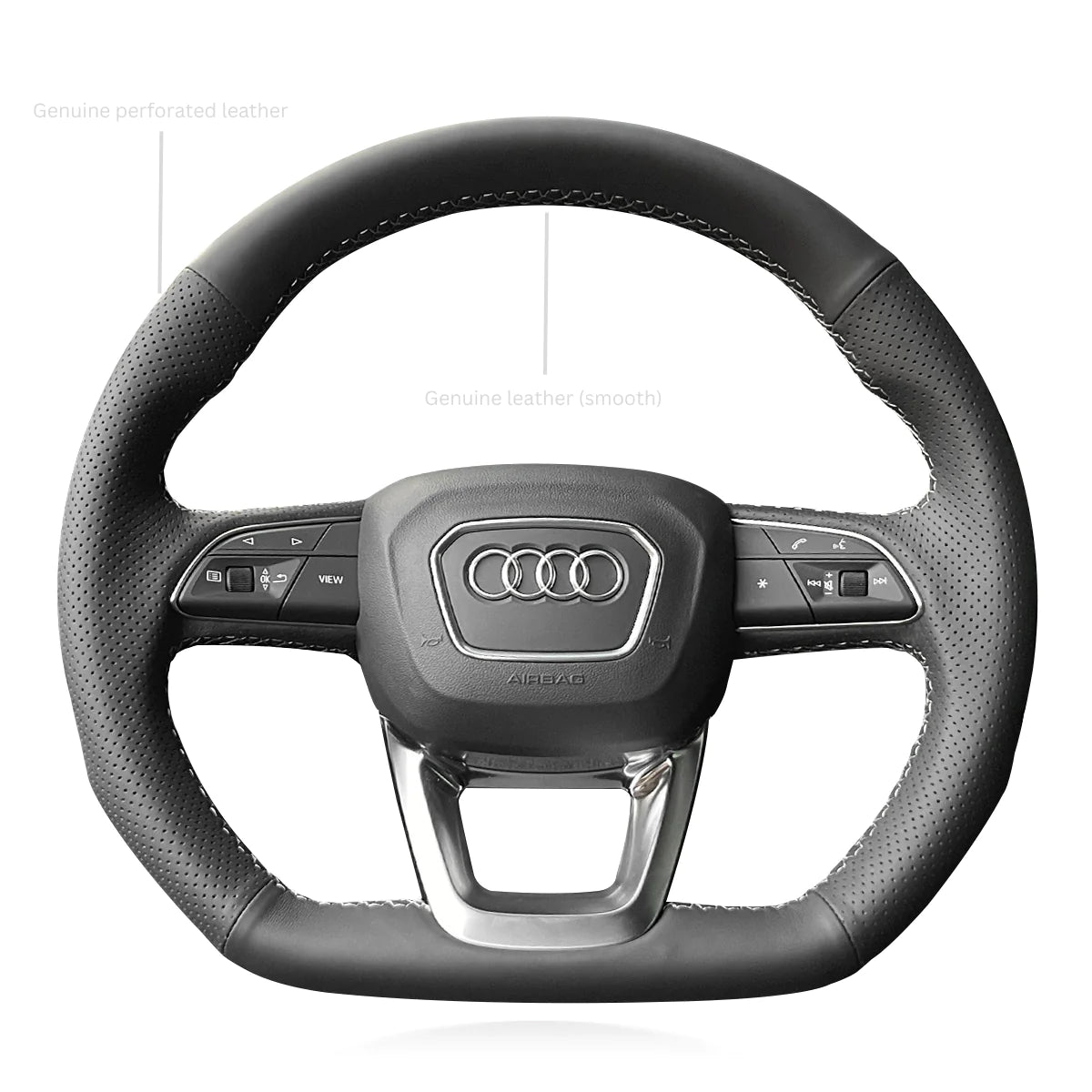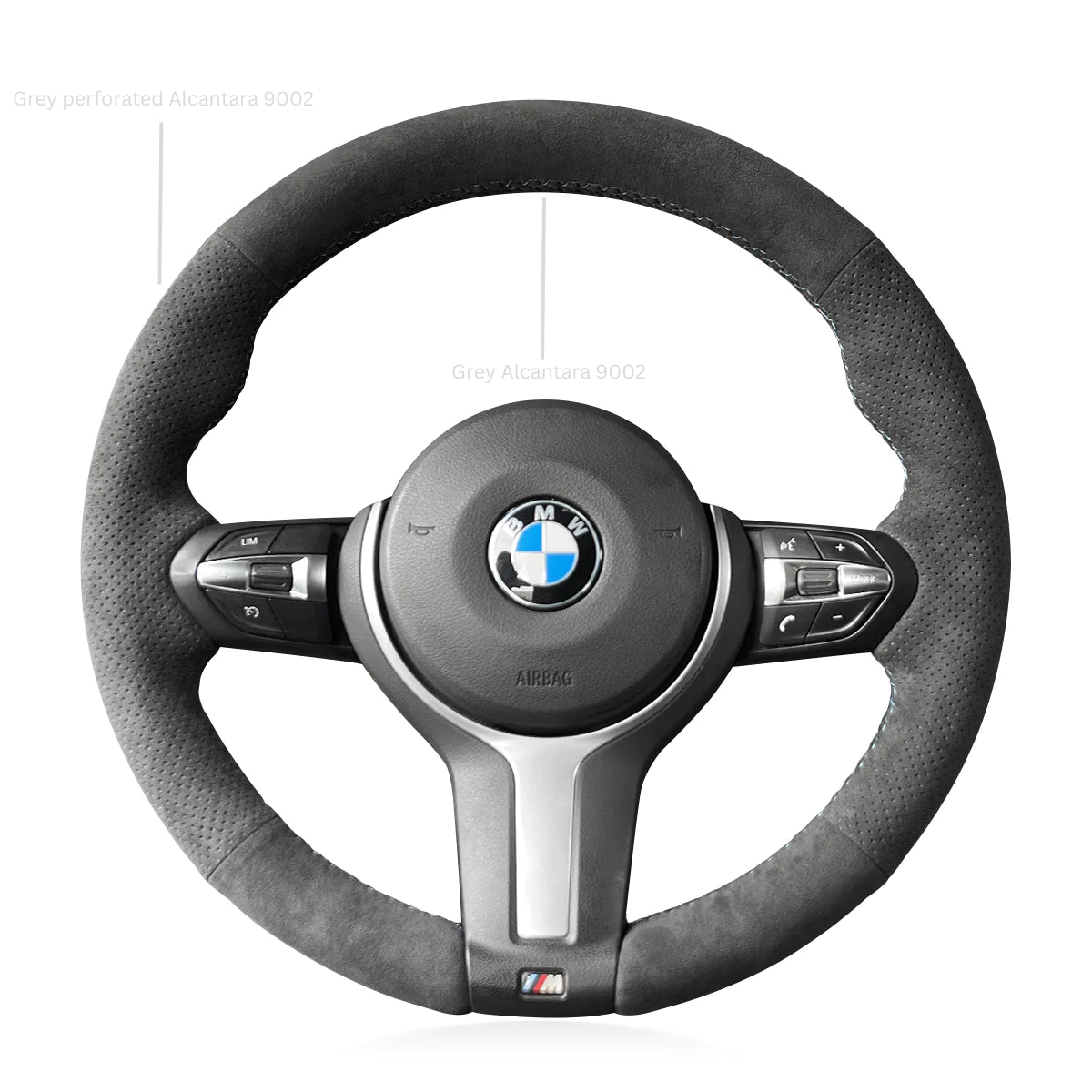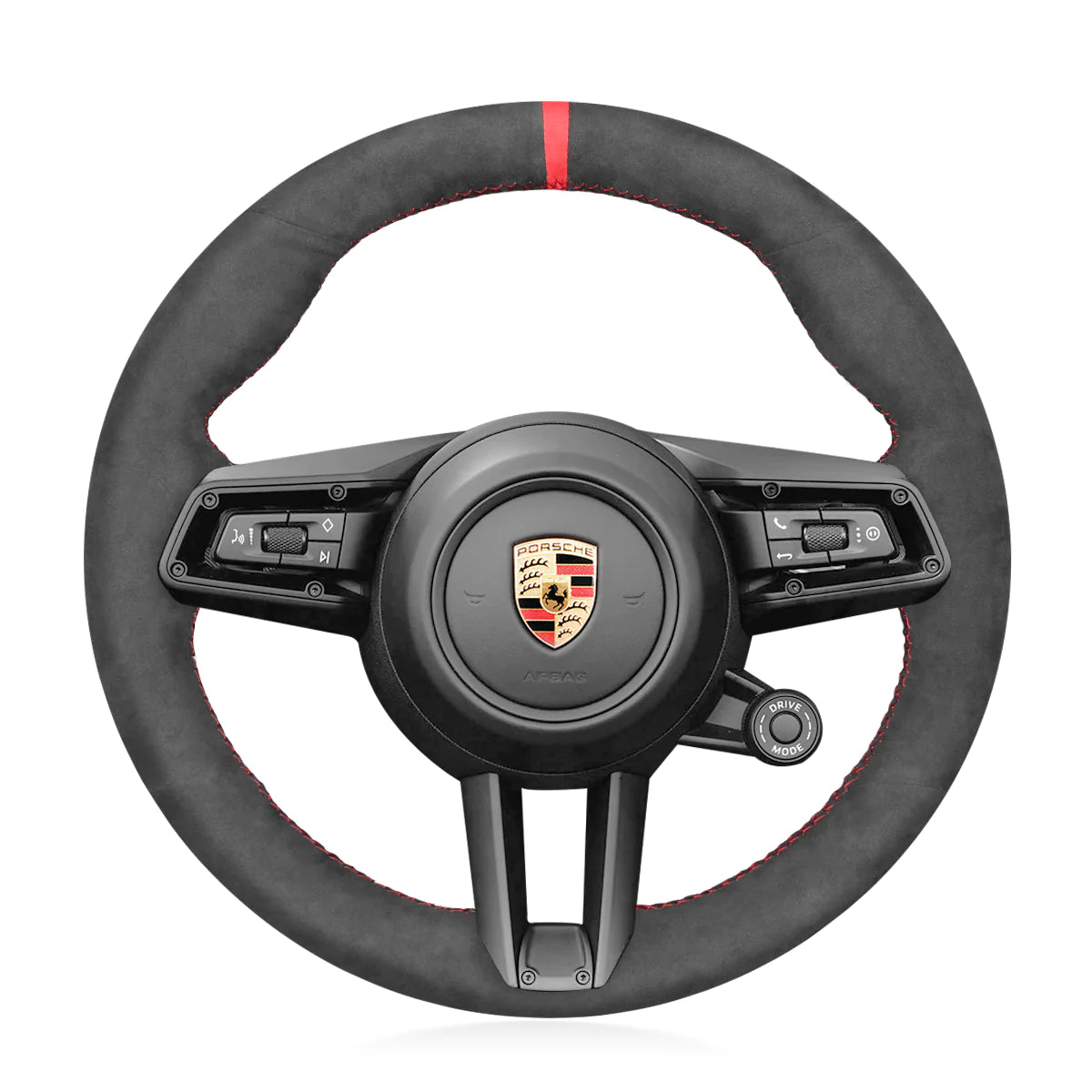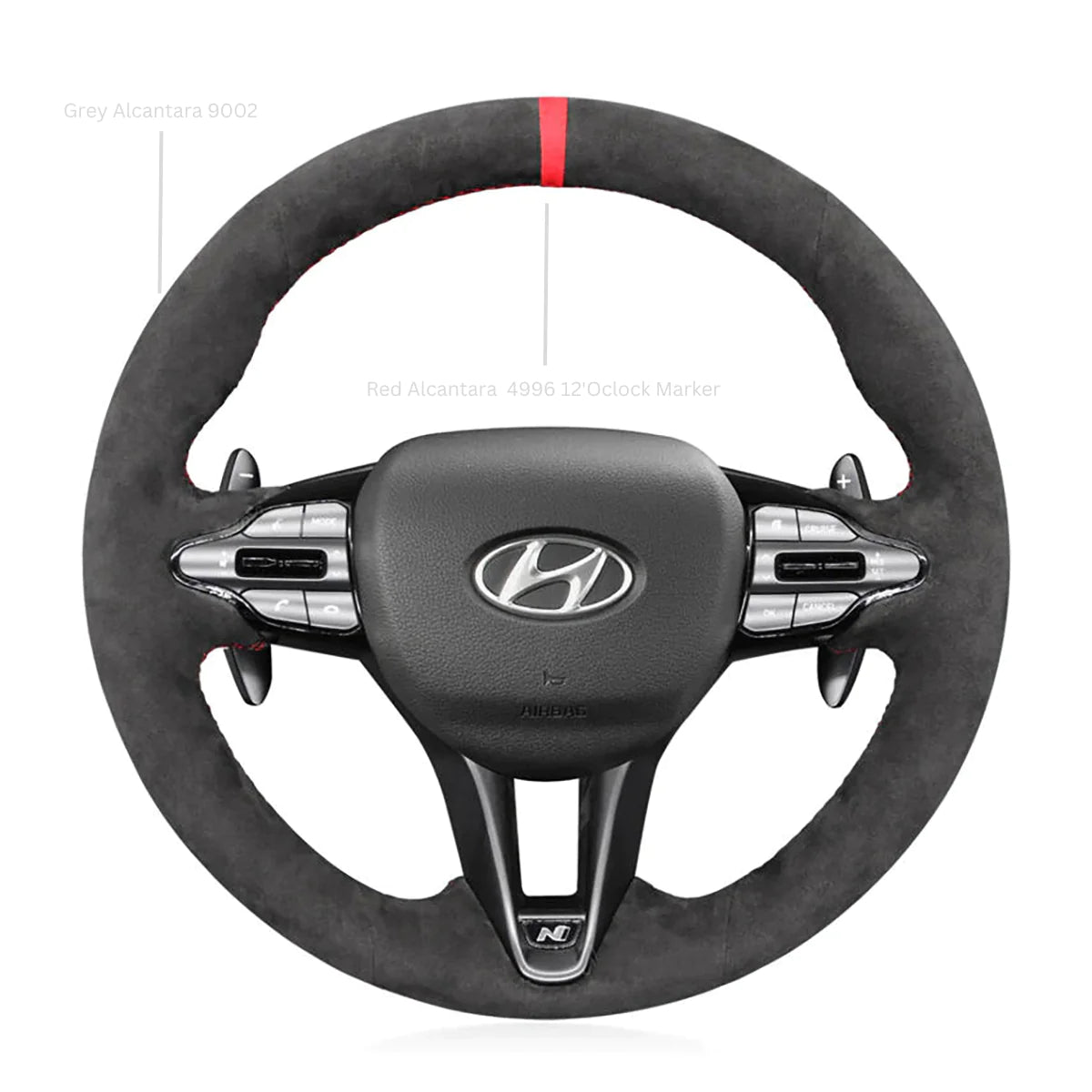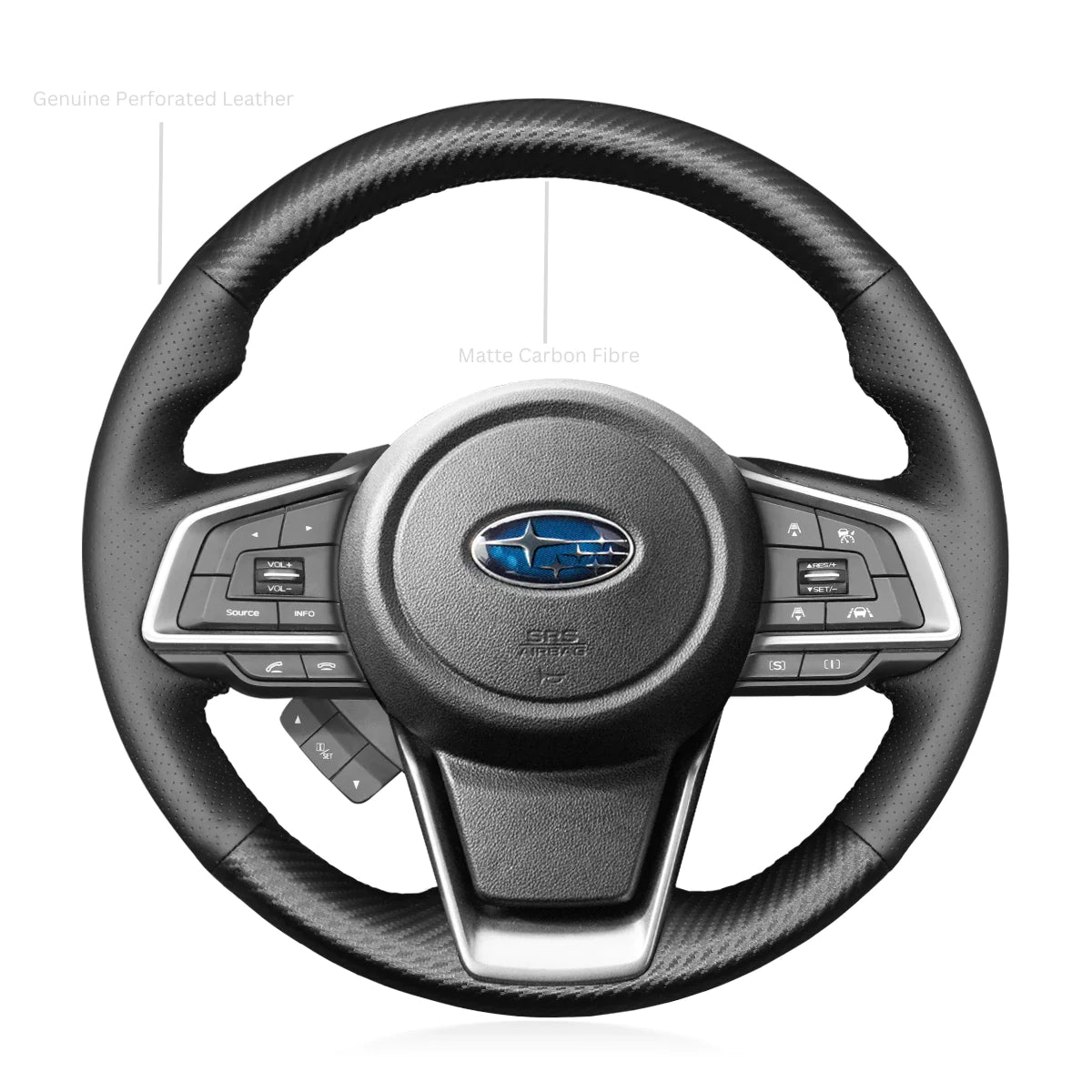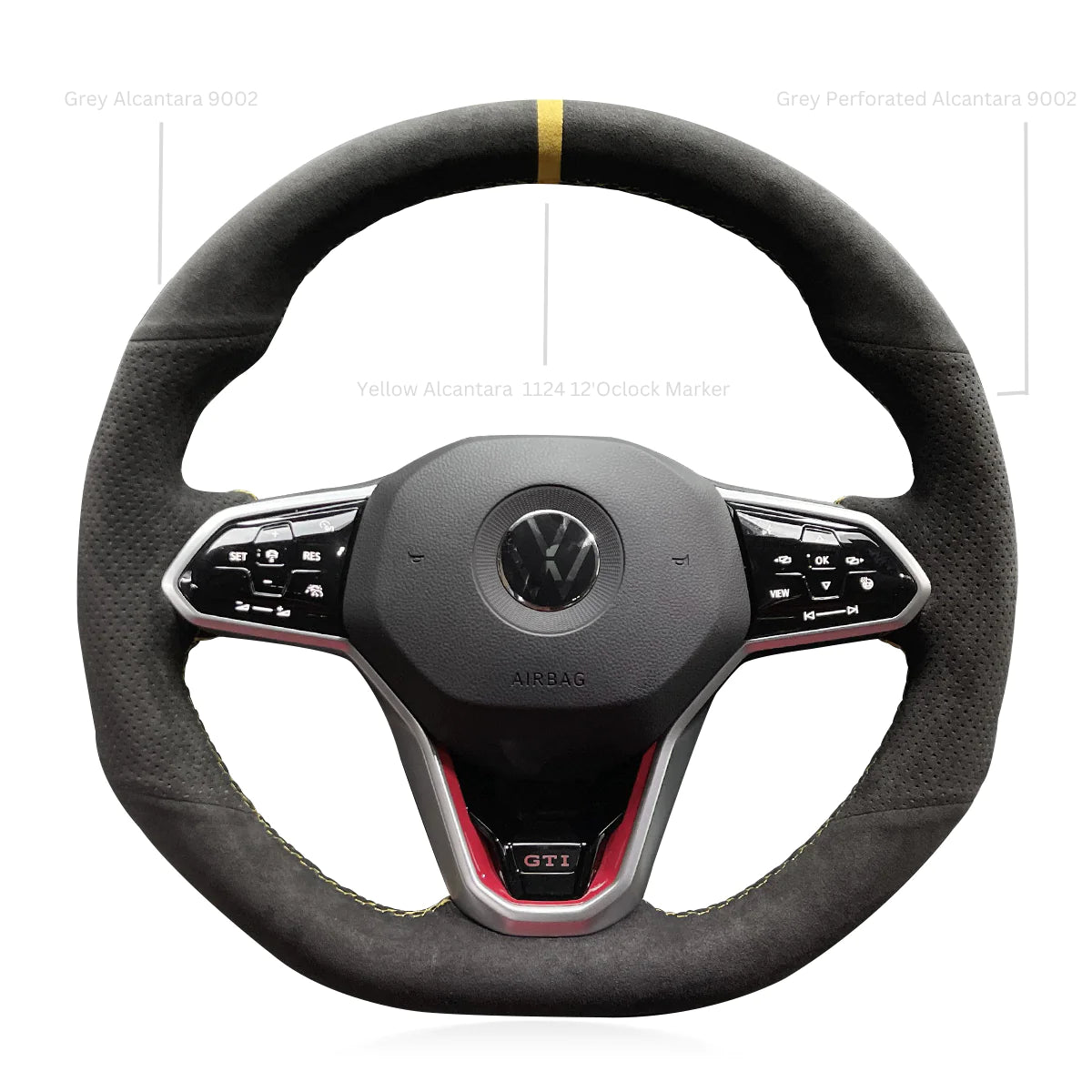 Steering Wheel Wrap - Genuine Leather
SKU:
---
Pickup available at iilumolab
Please enquire for pick-up availabilities.
Steering Wheel Wrap - Genuine Leather
Click HERE to make a booking
✈️ Free Shipping Australia wide ✈️

Gone are the days of bulky steering wheel covers that would slip and slide more than a slicked up baby seal in the middle of winter. 

Steering Wheel Wraps gives you the ability to custom make a steering wheel cover that not only protects your original steering wheel from wear and tear, but enhances the overall aesthetic of your car's interior.

Our steering wheel wraps sit on top of your original steering wheel. They're removable and safe to use on all steering wheel types!

To see if we have a wrap for your car - CLICK HERE
Steering Wheel Wraps FAQ's - CLICK HERE

INCLUDED
Custom Steering Wheel Wrap
Thread and Needle
Double Sided Tape
Trim Tool
Thimble
Installation Instructions
The Process
1. Design your steering wheel wrap
To begin, enter your car's details such as Make, Model, and Year. Now you can pick and choose the materials and colours you want your steering wheel wrap to have.

Let us know if you'd like a 12 O'Clock marker for that racing feel, and whether your steering wheel has paddle shifters.
All of this information allows us to bring your creation to life, and so it's very important to fill it out carefully.
2. We'll start making
Once we've received your custom order, we'll get right to work on bringing your vision to life.

This is where we require a bit of patience from you, as each and every steering wheel wrap is custom made to your exact specifications.
We work hard to have your custom steering wheel wrap to you within 10-12 business days.
3. It's in your hands
You'll receive your custom steering wheel wrap within 10-12 business days.

We've worked hard to bring your vision to life, but it'll now be up to you to finish the job.
Set aside some time to get hands on with your car and realise the satisfaction in installing something you've created.
Your steering wheel is now protected, and looking better than ever before.
Genuine Leather and Italian Alcantara®
To ensure we produce a premium quality product, we have very strict quality controls when it comes to selecting the best materials. We only use genuine leather and Italian Alcantara® for our genuine leather steering wheel wraps.

Not sure if we can service your car?
If you're unsure if we can make a wrap for your car - no worries! Send us an email at hello@iilumolab.com. Simply tell us your car's Year, Make, and Model - along with a clear photo of a steering wheel and we'll give you an answer within 24 hours.