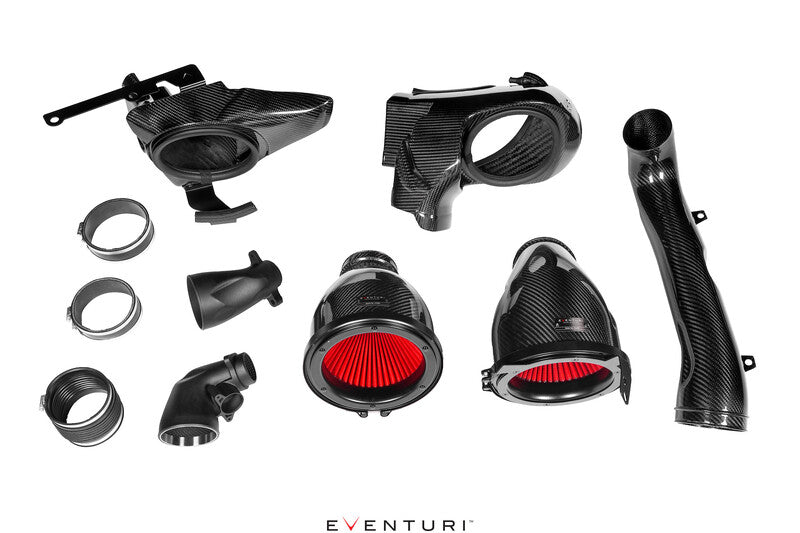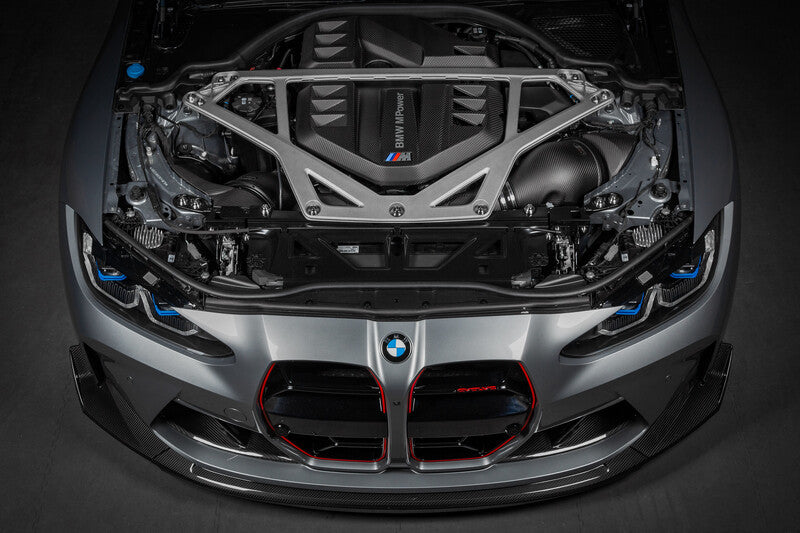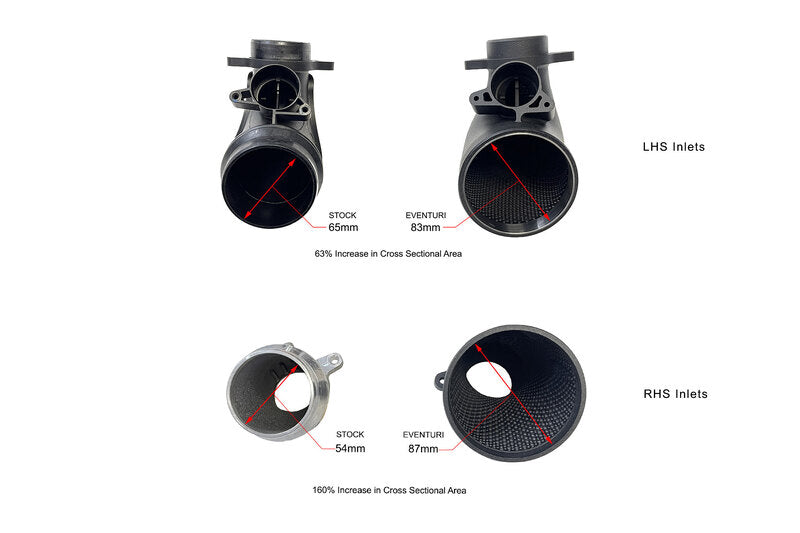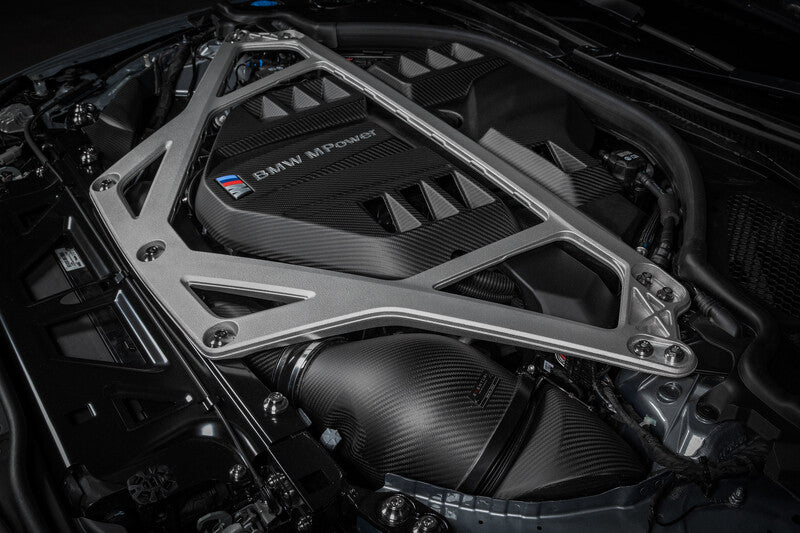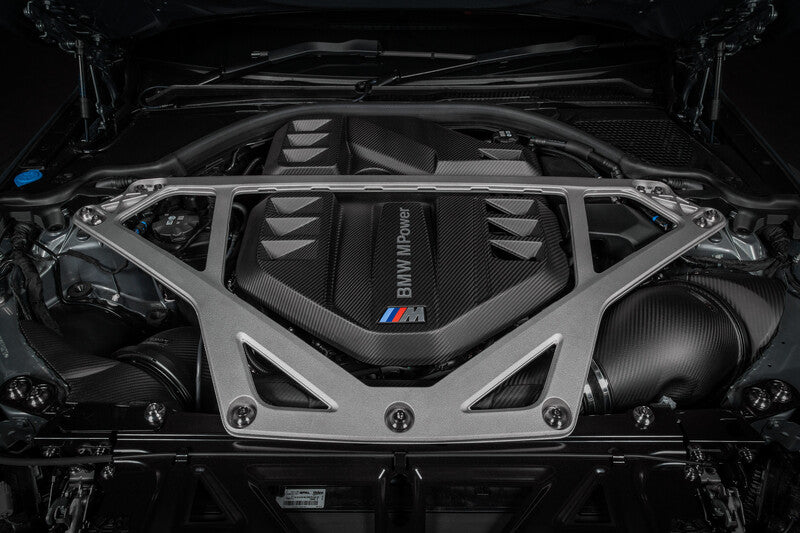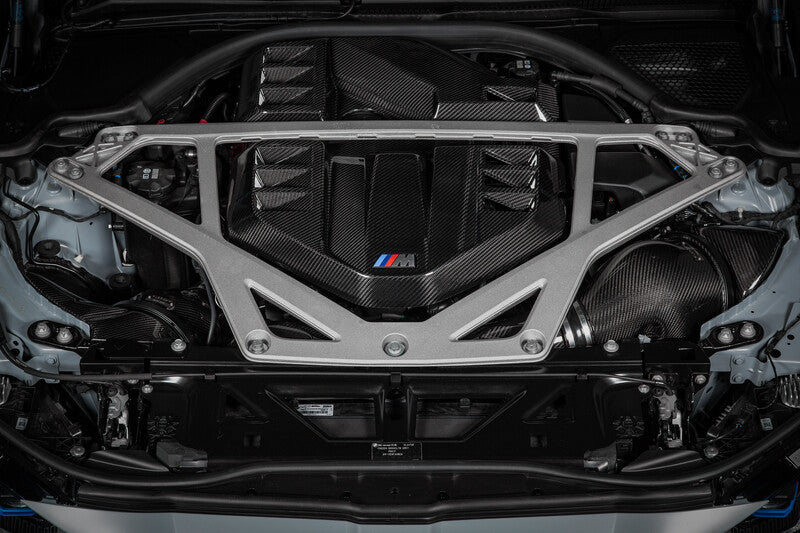 Eventuri G8x M2/M3/M4 Carbon Intake System
SKU: EVE-G8XMV2-INT-GC
---
Pickup available at iilumolab
Please enquire for pick-up availabilities.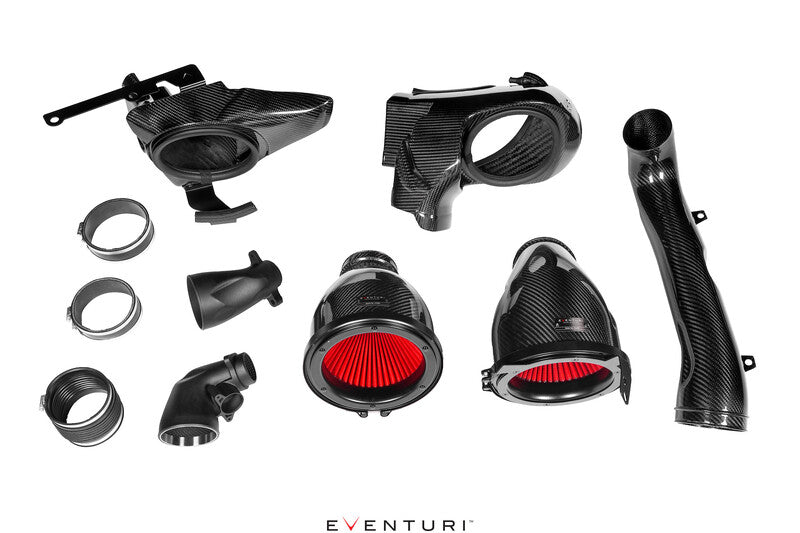 Eventuri G8x M2/M3/M4 Carbon Intake System
Gloss Carbon
Click HERE to make a booking
The Eventuri Carbon Intake for the BMW G80 M3 / G82 M4 is now officially released, including the new CSL model.

Being the most ambitious and technically advanced intake to date. This intake has been over 1 year in development, as Eventuri pushed the boundaries of design and technology to bring something truly groundbreaking to the industry.

Eventuri is the first company to redesign the entire G80 system, including the turbo inlets which are the biggest restriction on the stock intake. The aftermarket Eventuri inlets are made with state-of-the-art manufacturing methods and feature a unique dimpled inside surface to increase flow rates.
Eventuri has carried out intensive R&D to develop an intake that not only improves on the stock M3/M4 but also is future proof in its capacity to cater for high-powered builds well in excess of 1000hp.

Eventuri maximised the usage of the available space to employ 2 custom made filters with a 40% larger filtration area than stock. These are used in the Patented Venturi housings to smoothly funnel the air to the turbo inlets.

The inlets themselves are up to 160% larger in cross-sectional area than stock and are designed with an advanced dimpled inner surface to reduce frictional losses between the flow and the wall boundary.

By allowing a "cushion" of air at the wall surface, airflow is able to move through the inlets at higher flow rates with reduced pressure loss. This allows the turbos to draw air with less resistance and therefore reduce the waste-gate duty cycle resulting in higher overall performance.

KEY NUMBERS:
Performance Gain: 13-18hp, 12-16ft-lb (Stock Tune)
Turbo Inlet Area Increased up to 160%
Filtration Area Increased up to 40%