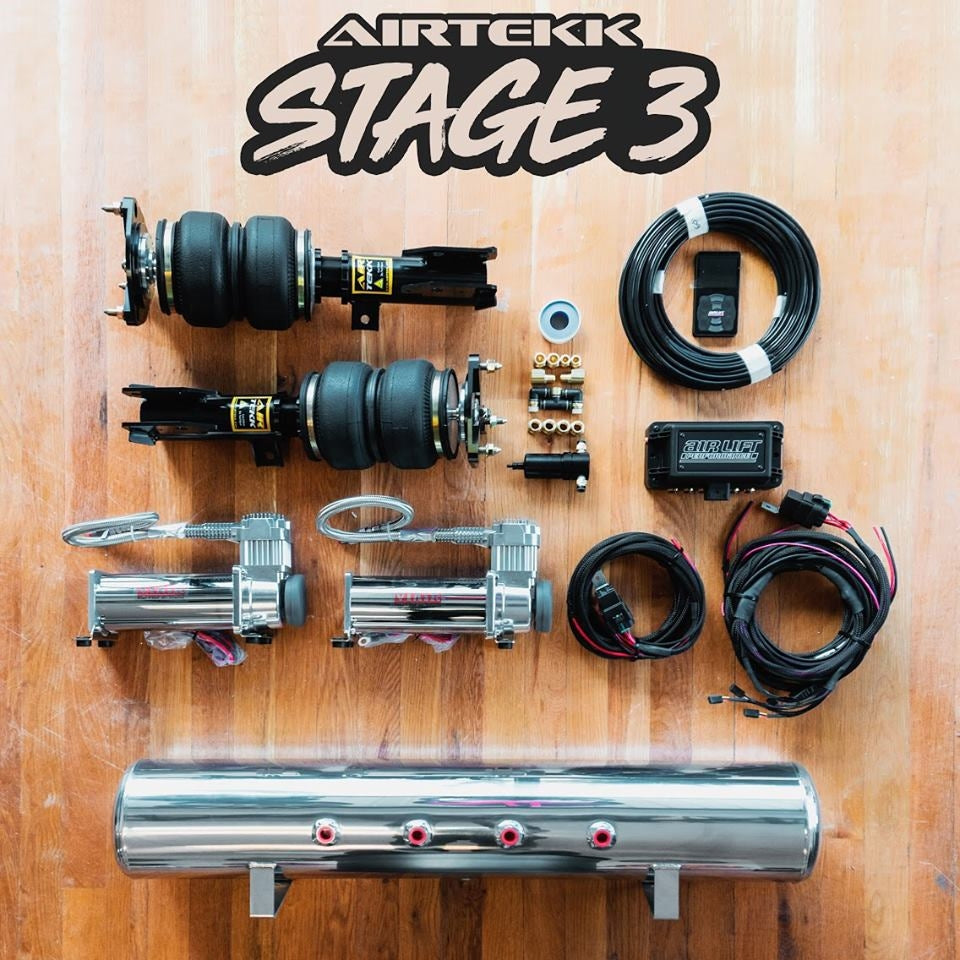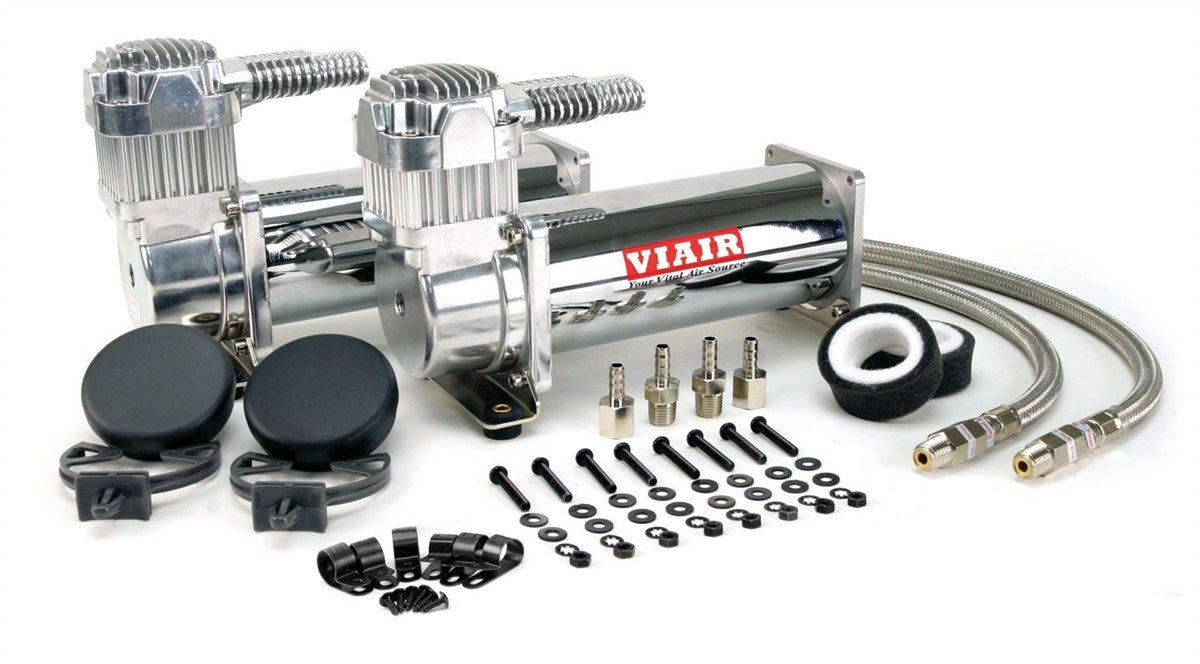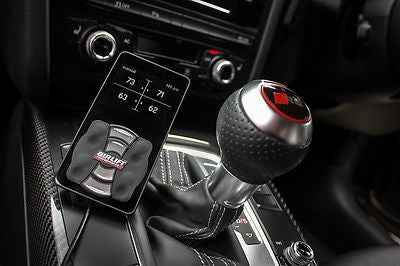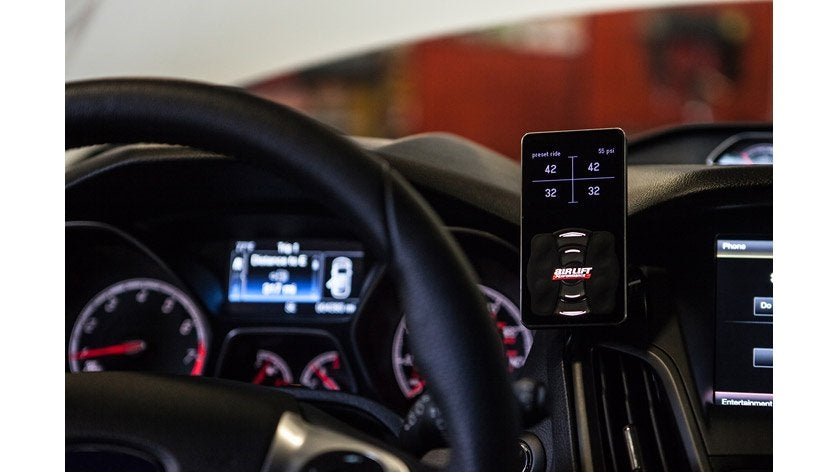 Airtekk Stage 3 Management Kit
SKU: UNI-STAGE3-KIT-A-2
---
Pickup available at iilumolab
Please enquire for pick-up availabilities.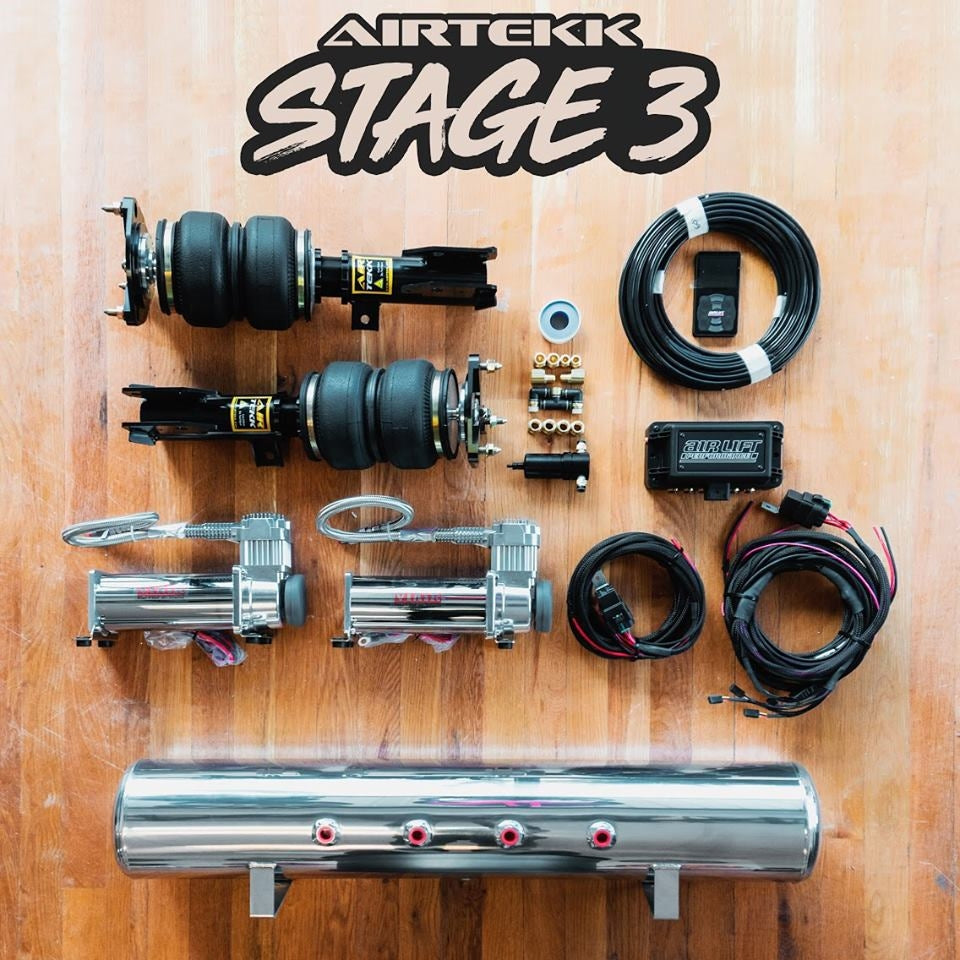 Airtekk Stage 3 Management Kit
1/4" / 2.5 Gallon Polished Tank
Click HERE to make a booking
By utilising high performance Airtekk air struts in combination with the Air Lift Performance 3P system, you get an easy-to-use, reliable, and feature-rich system with powerful technology and beautiful design.

Note: Please get in touch to confirm the year/make/model of the vehicle you are ordering for. Usually ships in 6-7 weeks.

Controller
All systems come with the Air Lift Performance 3 controller, a device that is truly amazing to hold and to use.
Free Mobile App
Take full control of your 3H/3P system with a FREE mobile app with no additional hardware needed, for all compatible devices.
Fully Integrated Manifold
By combining the ECU, pressure manifold, and Bluetooth module into one compact unit, the new manifold takes up less space than multiple components.
5 Custom Presets
The system quickly adjusts to and maintains pressure presets with the with single or double tap.
Show Mode
Turn your vehicle off and continue to control your air management via the controller or FREE mobile app.
Rise on Start
Turn the key and the system will take you right to your programmed ride height.
Easy Install
The key components of this system require less drilling, wiring, and take up less space than other air management systems for a cleaner install.
INCLUDED

Airtekk front and rear air struts (

33 way dampers and 3 ply rubber)

Dual 444c VIAIR compressors

Lightweight aluminium air tank in polished finish

AirLift 3P digital controller
Integrated ECU + manifold
Airlines and fittings
Dual compressor relay harness
Teflon tape
Water trap

2 C-spanner wrenches