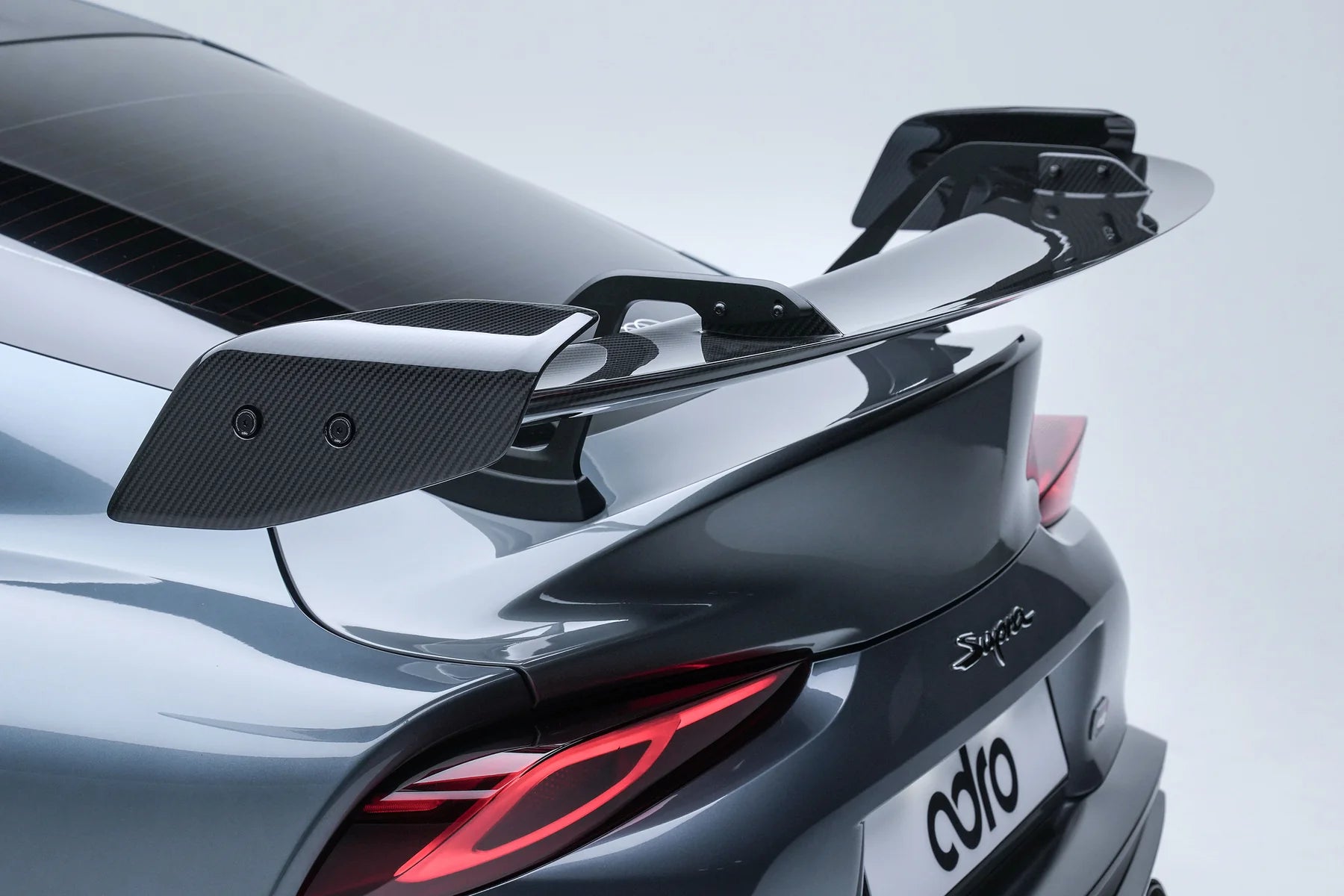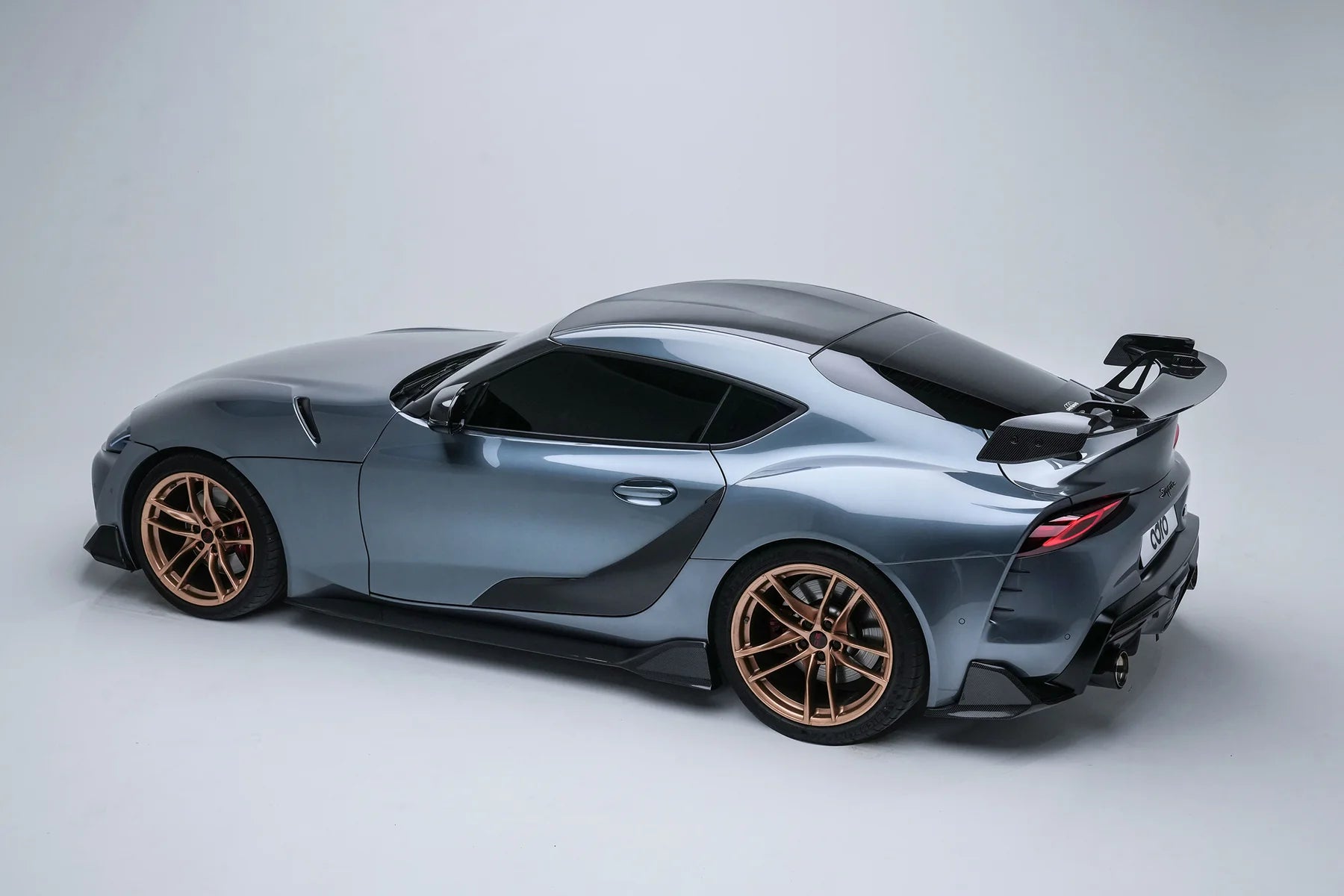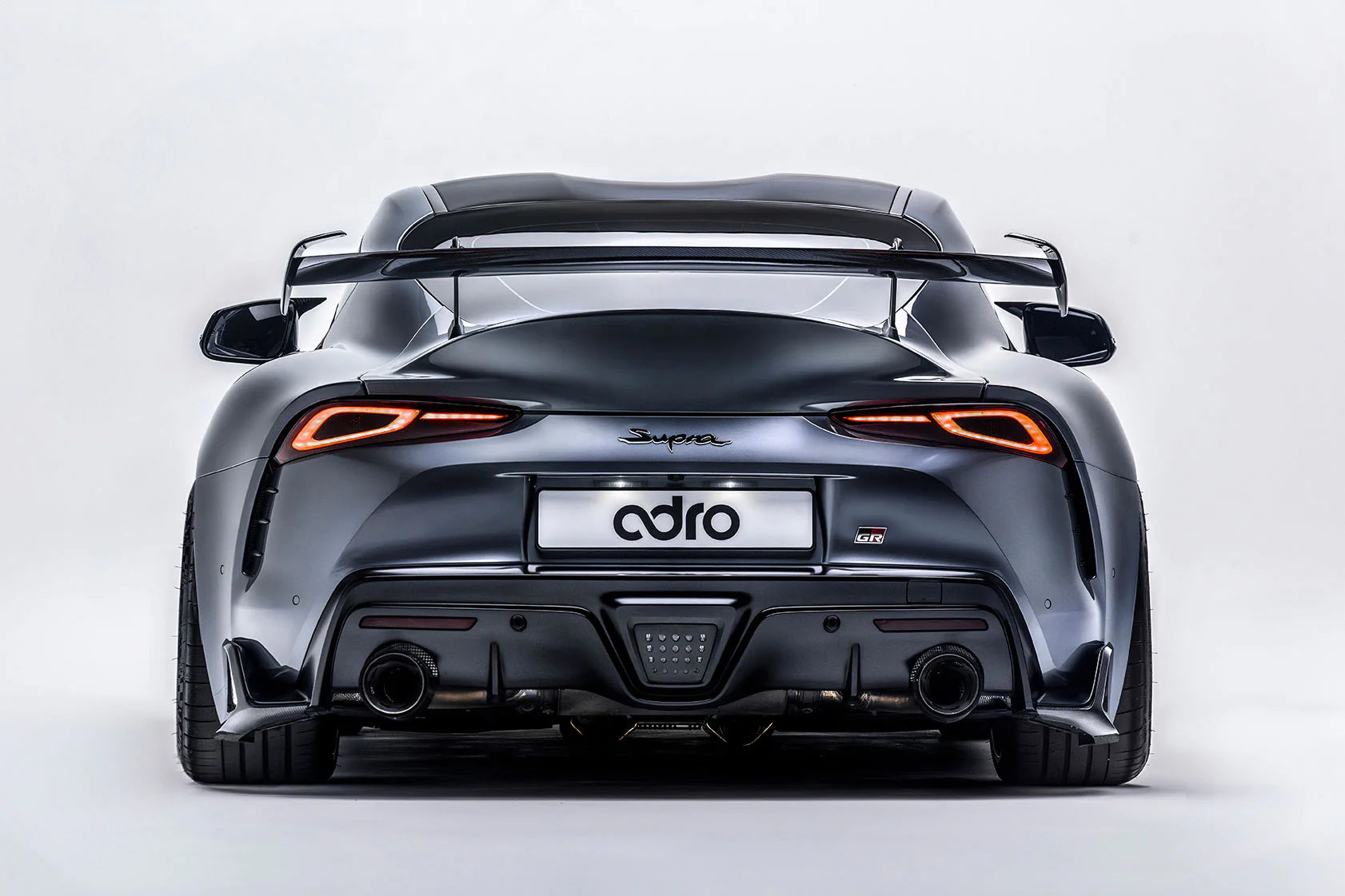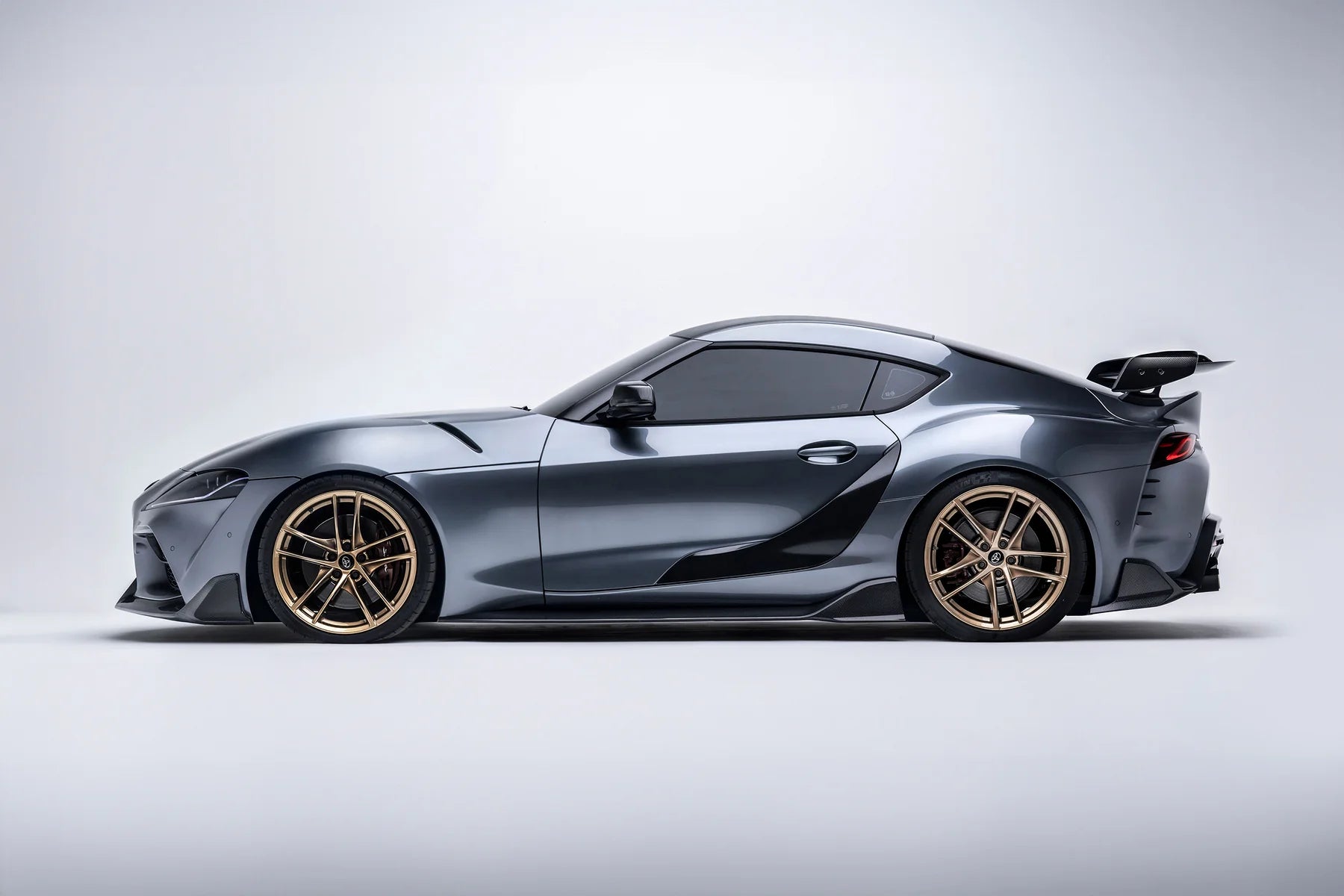 TOYOTA GR SUPRA A90 AT-R SWAN NECK WING
SKU: A18A20-1501
---
Pickup available at iilumolab
Please enquire for pick-up availabilities.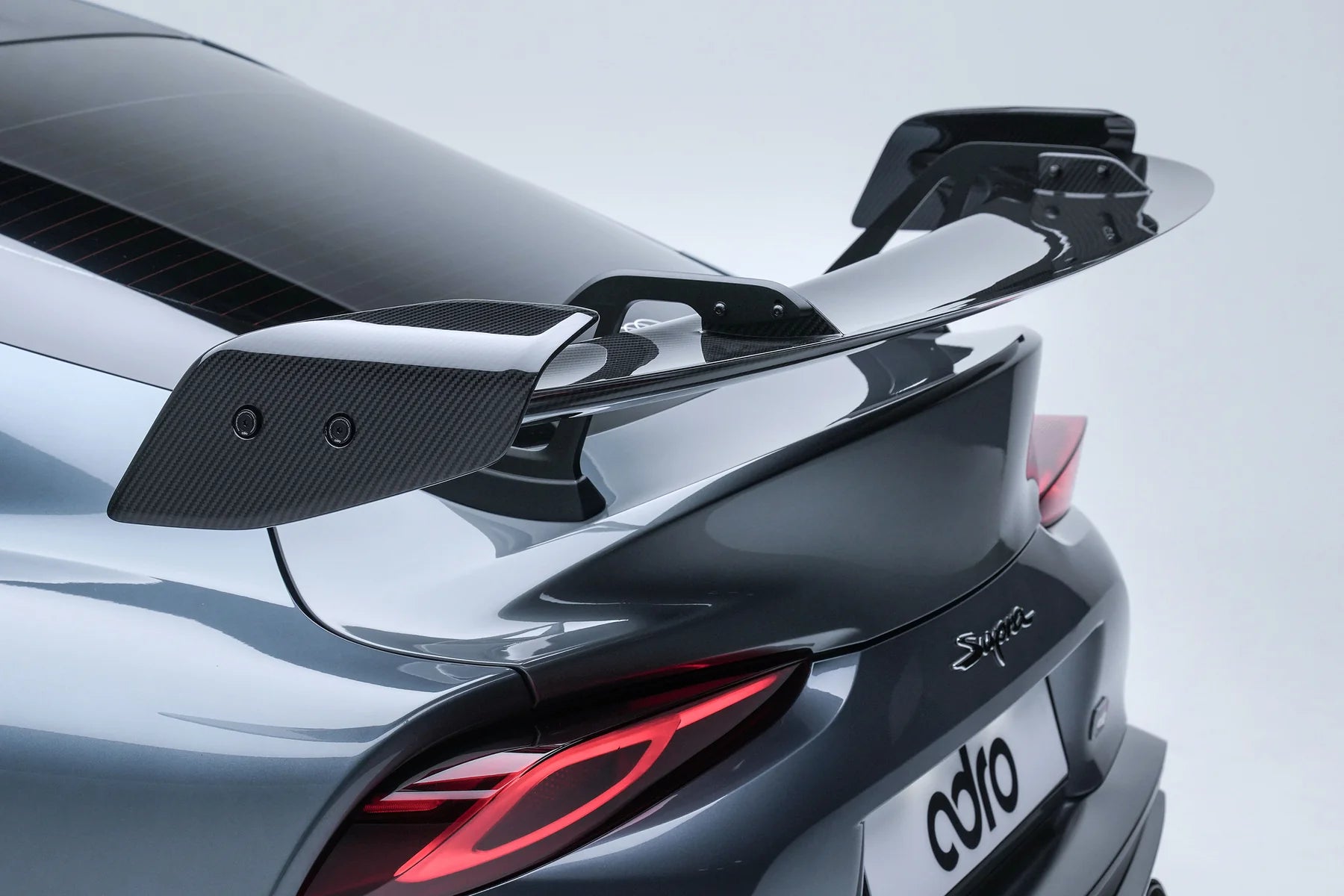 TOYOTA GR SUPRA A90 AT-R SWAN NECK WING
Click HERE to make a booking
Our Formula 1 heritage is evident in our swan neck wing. Its compositional design is 45% lighter than aluminum, while the upright engineering maximizes aerodynamic efficiency and minimizes air resistance.
ADRO's Toyota A90 Supra AT-R Swan Neck Wing is crafted from prepreg carbon fiber offers over 250 pounds of downforce at 110 mph, making sure weight savings are at their peak.
 

 

SKU:

A18A20-1501

Compatible with:

2020-2023 Toyota GR Supra 2.0
2020-2023 Toyota GR Supra 3.0
2020-2023 Toyota GR Supra 3.0 Premium
2023 Toyota GR Supra A91-MT Edition
2022 Toyota GR Supra A91-CF Edition
2021 Toyota GR Supra A91 Edition
2020 Toyota GR Supra 3.0 Premium Launch Edition

Includes:

AT-R Swan Neck Wing

Material:

Prepreg ("Dry") Carbon Fiber


Dimensions:

 

TBA

What's in the box:

1 main plate
2 curved end plates
2 aluminum wing stand
2 reinforcement trunk brackets 
3M Tape
Screws

Installation guide:

Professional installation only.

Version:

v1