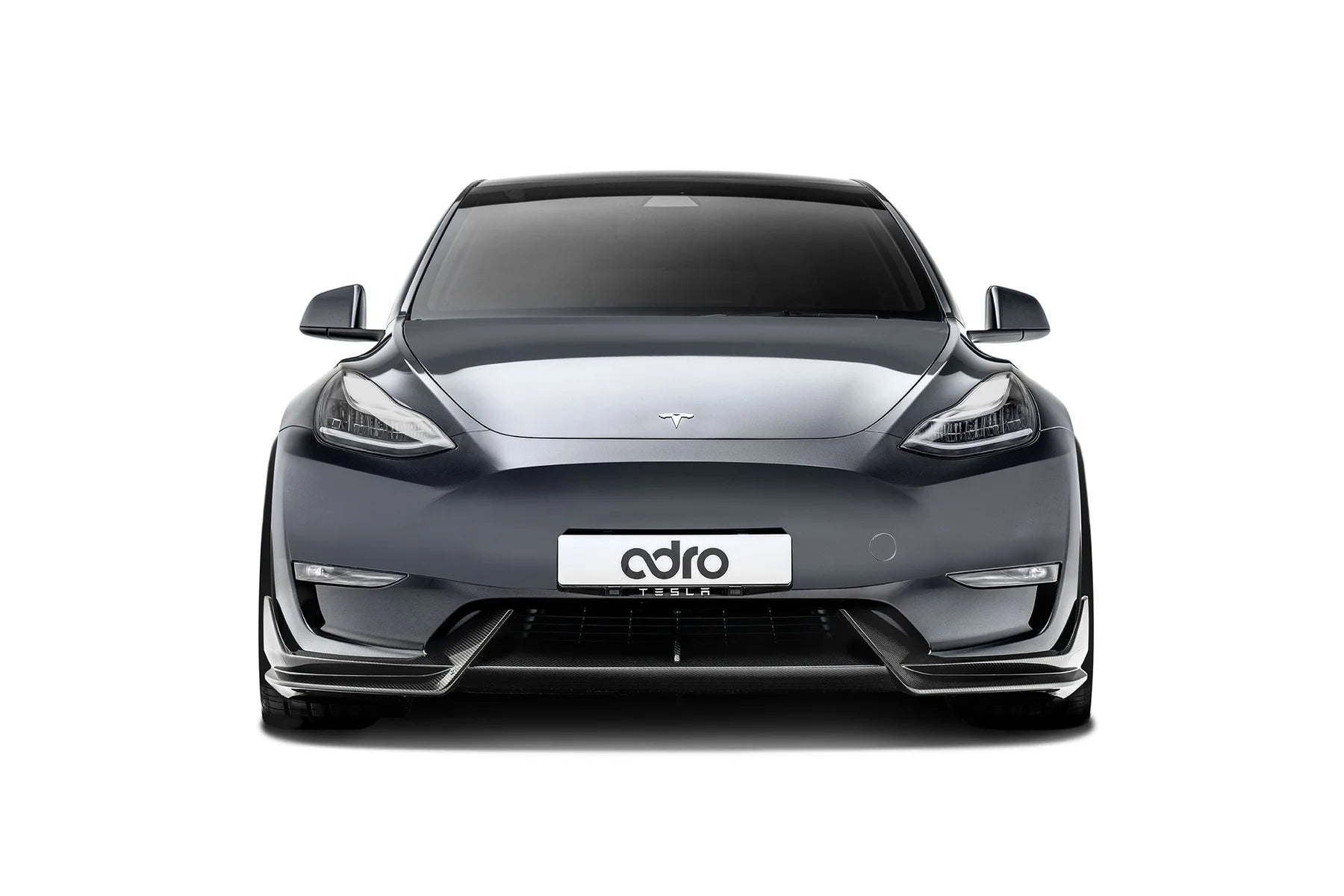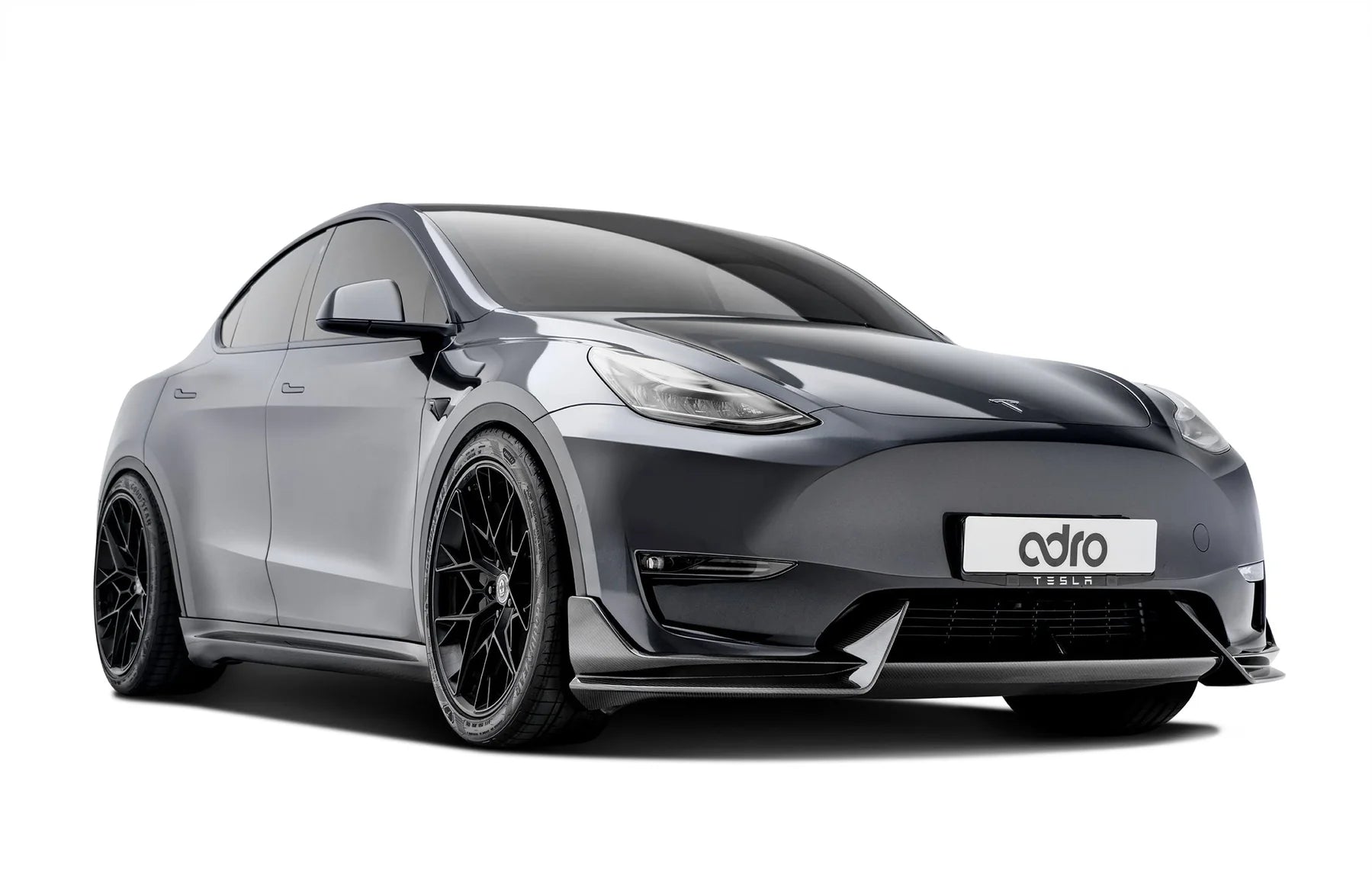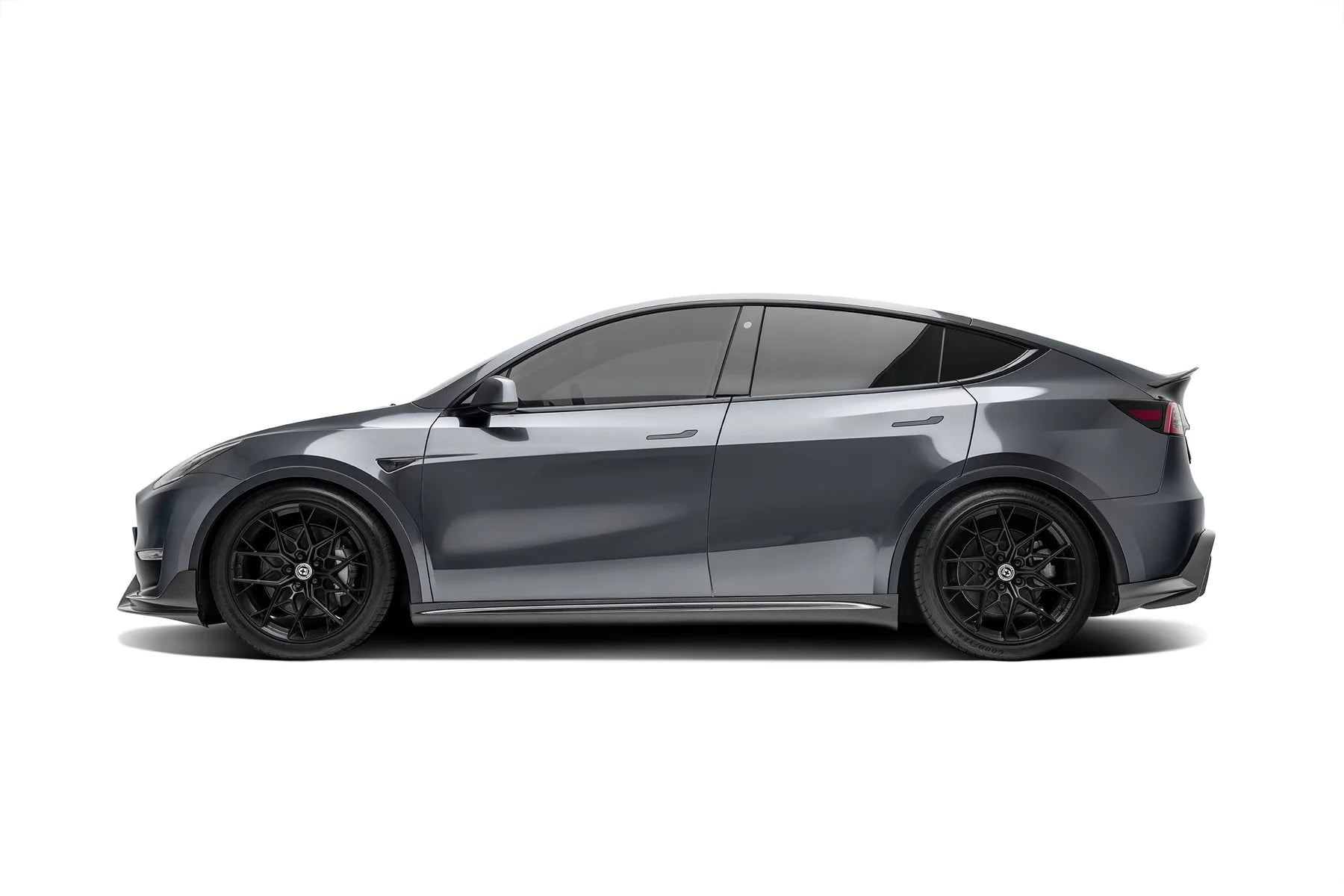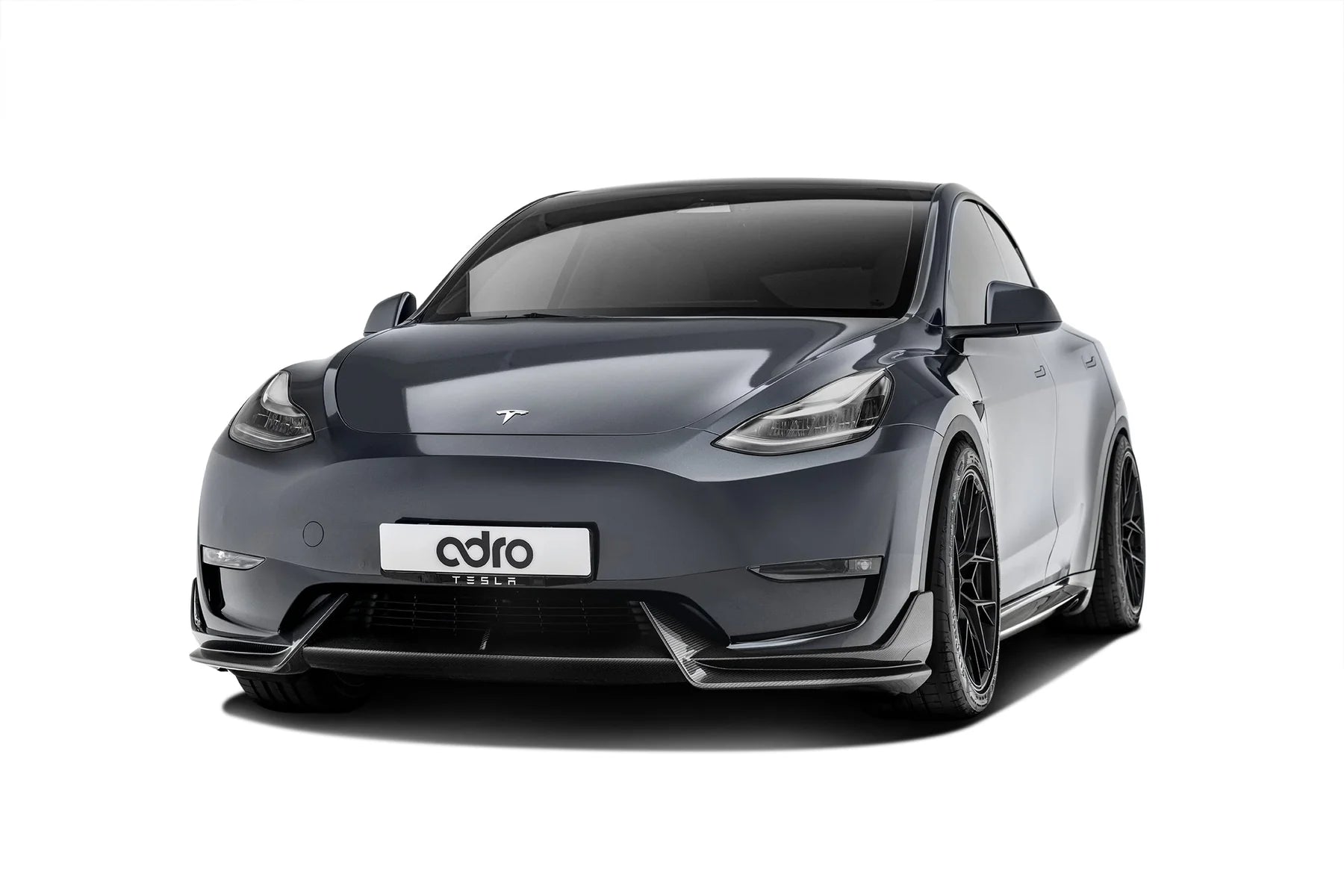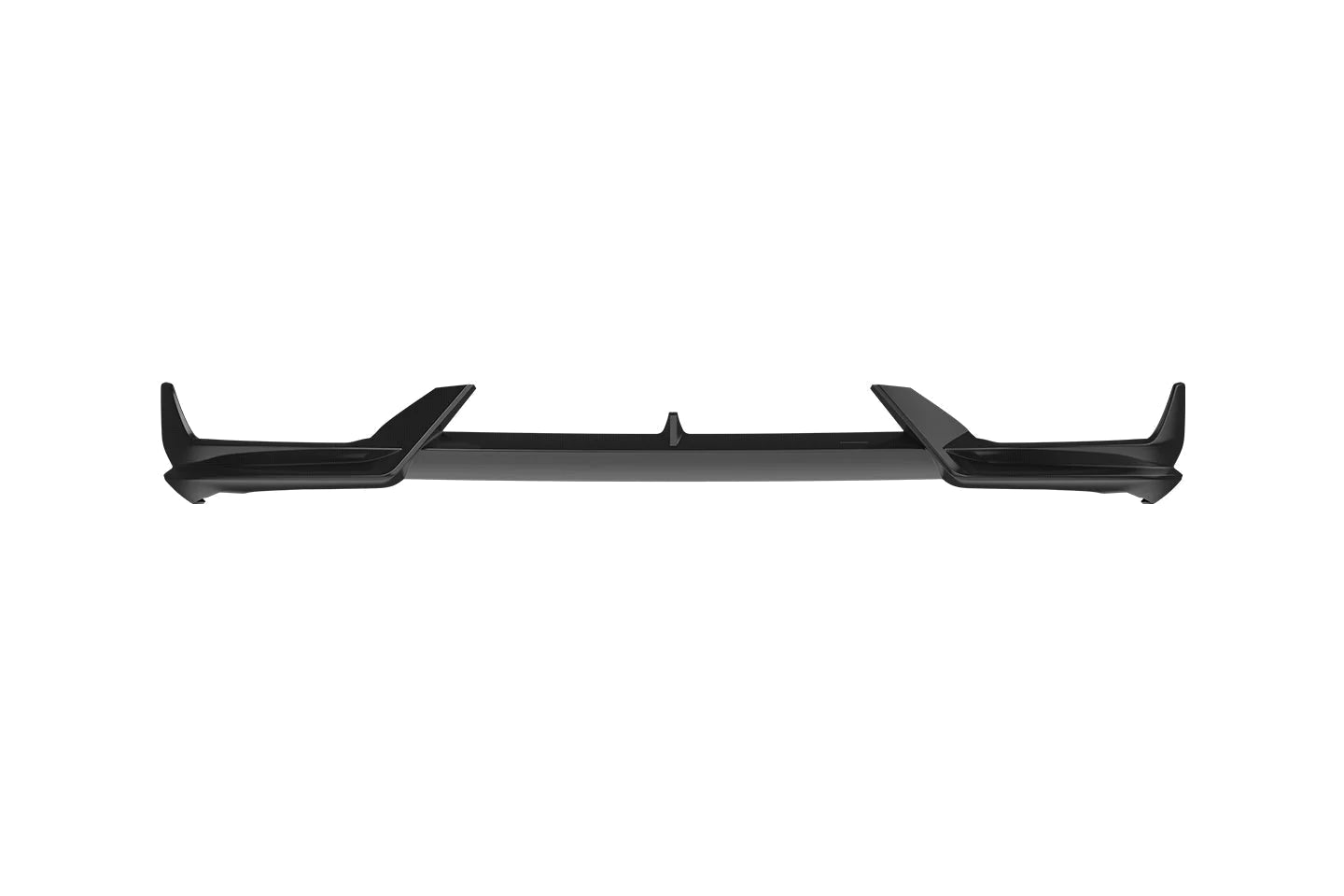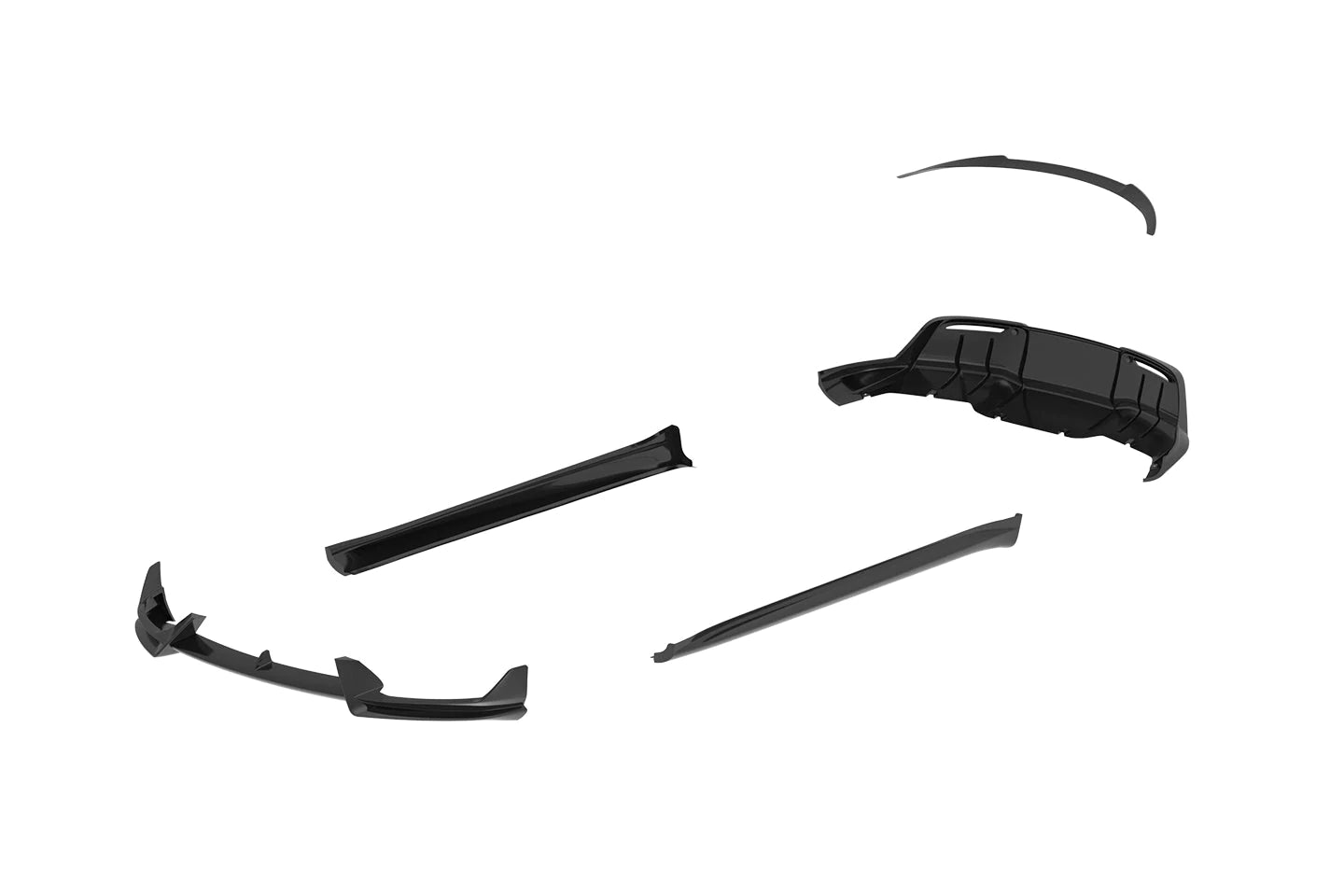 TESLA MODEL Y PREMIUM PREPREG CARBON FIBER FRONT LIP
SKU: A15A20-1201
---
Pickup available at iilumolab
Please enquire for pick-up availabilities.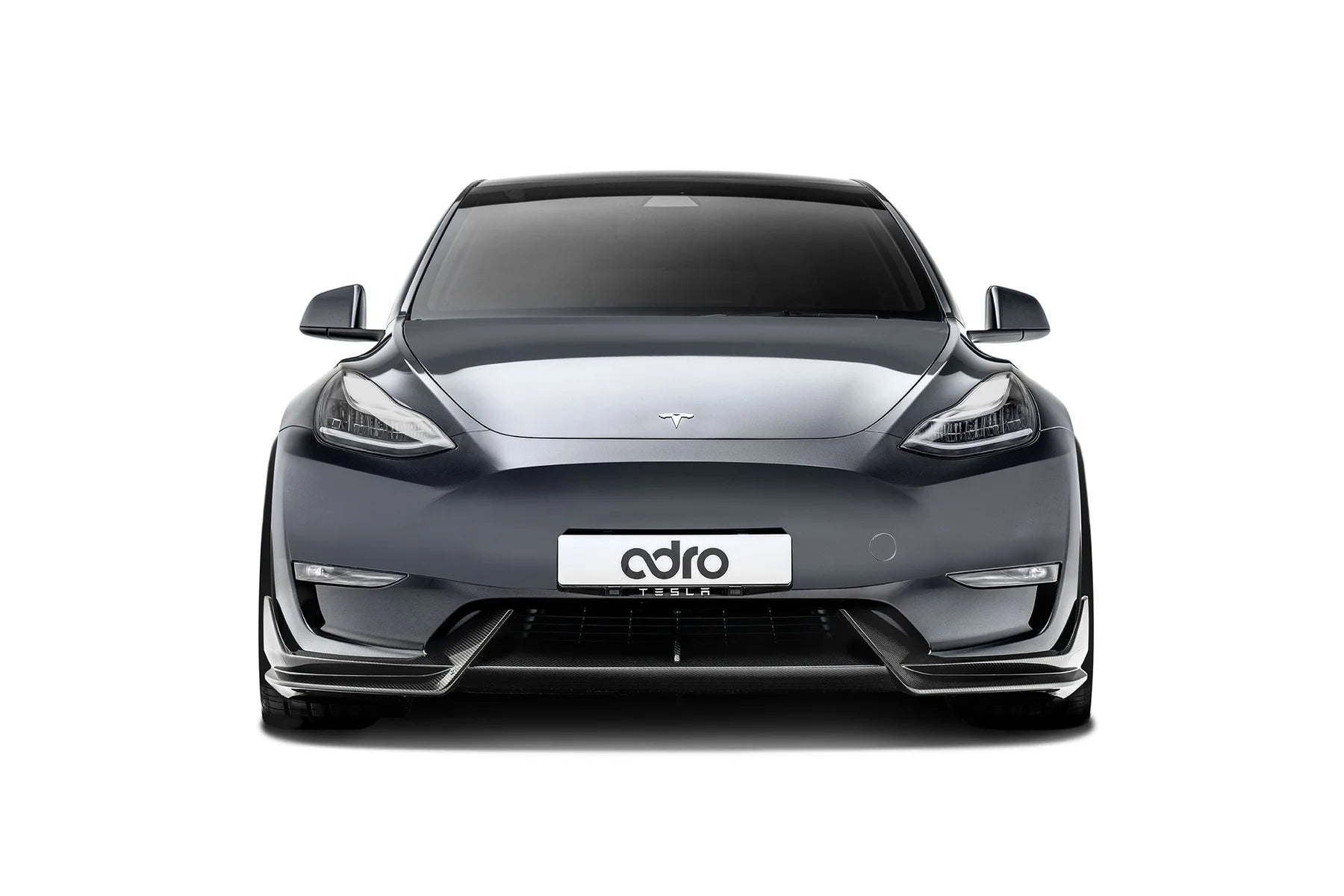 TESLA MODEL Y PREMIUM PREPREG CARBON FIBER FRONT LIP
Click HERE to make a booking
The ADRO front splitter for the Tesla Model Y is made from 100% real carbon fiber and is designed to be paired with the entire carbon fiber body kit, but when fitted on its own, it will add a more angular design to the front of your Model Y while reducing drag and increasing aerodynamic efficiency to help you get the most performance out of your Model Y. Since this front lip is made out of real carbon fiber, it's lightweight, strong, and able to withstand any track day, road trip, or work commute that you can throw at it.

This premium front lip is manufactured from 100% genuine prepreg carbon fiber and is ultra-lightweight, with maximum durability, and quality. Commonly used in high-end race cars and supercars, prepreg (aka dry) carbon fiber is now available for drivers looking for the very best.
Using computational fluid dynamics (CFD), our team of aerodynamicists tested the efficiency gains of a Tesla Model Y fitted with ADRO's aero package compared to a factory car. Our CFD analyses showed a 4.4% reduction in total vehicle drag and a downforce increase of 727 N, resulting from the installation of all four ADRO parts - front lip, side skirt, rear diffuser, and spoiler. This means that ADRO's Premium Prepreg Carbon Fiber Full Body Kit made the Model Y even more aerodynamically efficient, which will ultimately result in a positive effect on overall range and performance.
SKU:
A15A20-1201

Compatible with:
2022 Tesla Model Y Long Range
2022 Tesla Model Y Performance
2021 Tesla Model Y Standard Range
2021 Tesla Model Y Long Range
2021 Tesla Model Y Performance
2020 Tesla Model Y Long Range
2020 Tesla Model Y Performance

Includes:
Front lip

Material:
Prepreg carbon fiber
Dimensions:
476mm x 1793mm x 195mm

What's in the box:
1 Carbon fiber front lip
3M tape
Screws
1 Installation manual
Catalog:
TBA
Installation guide:
Tesla Model Y Installation Guide
Version:
V1