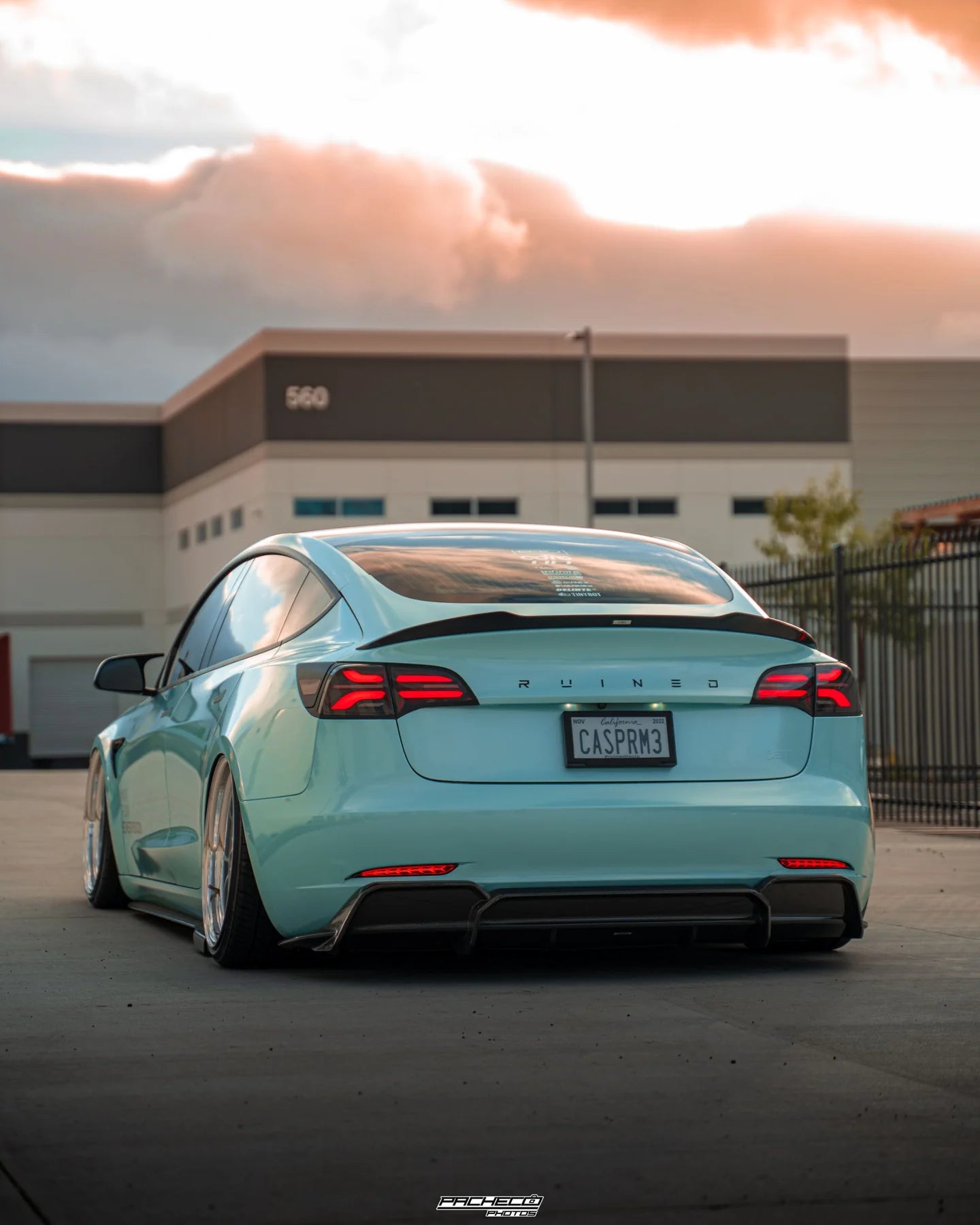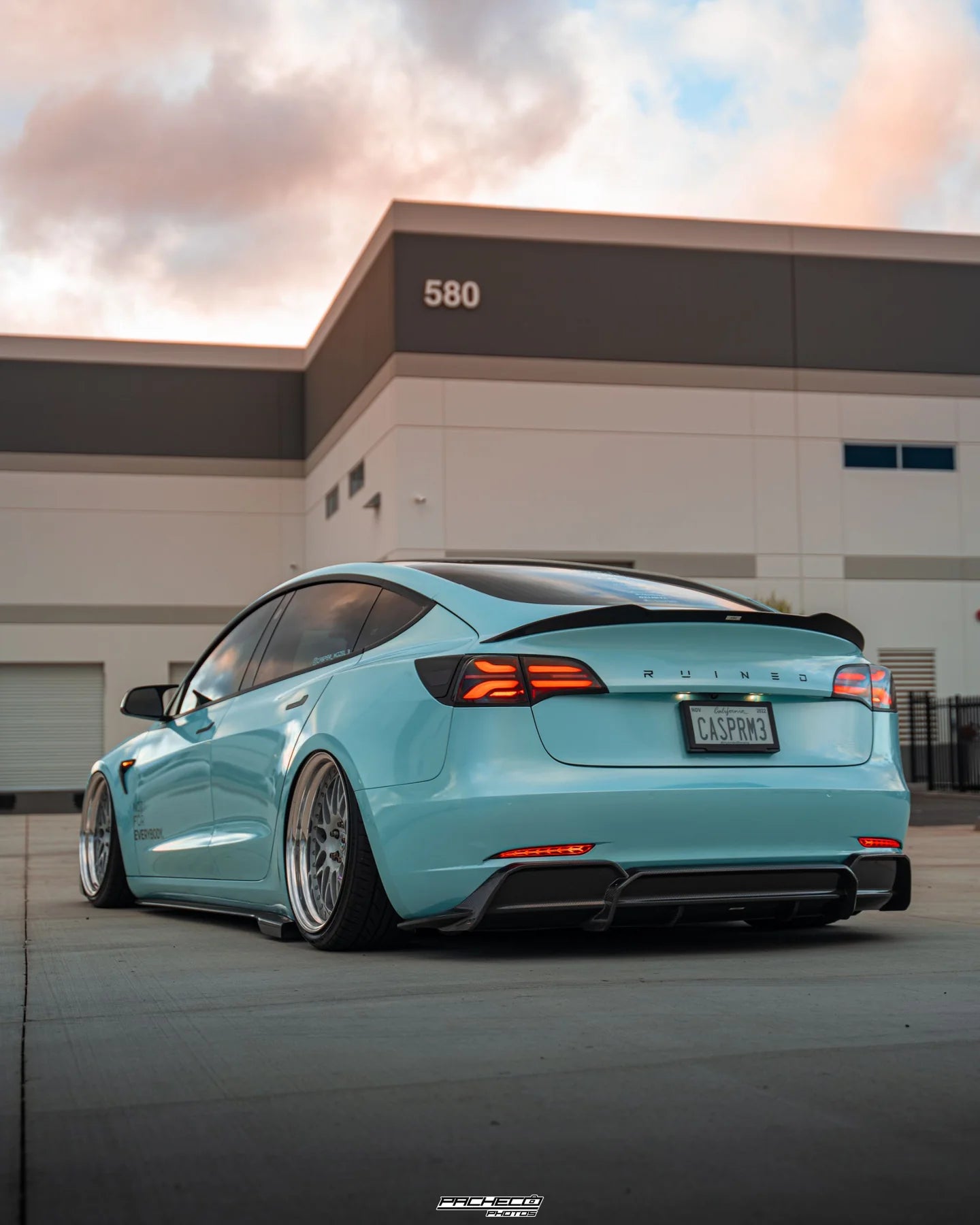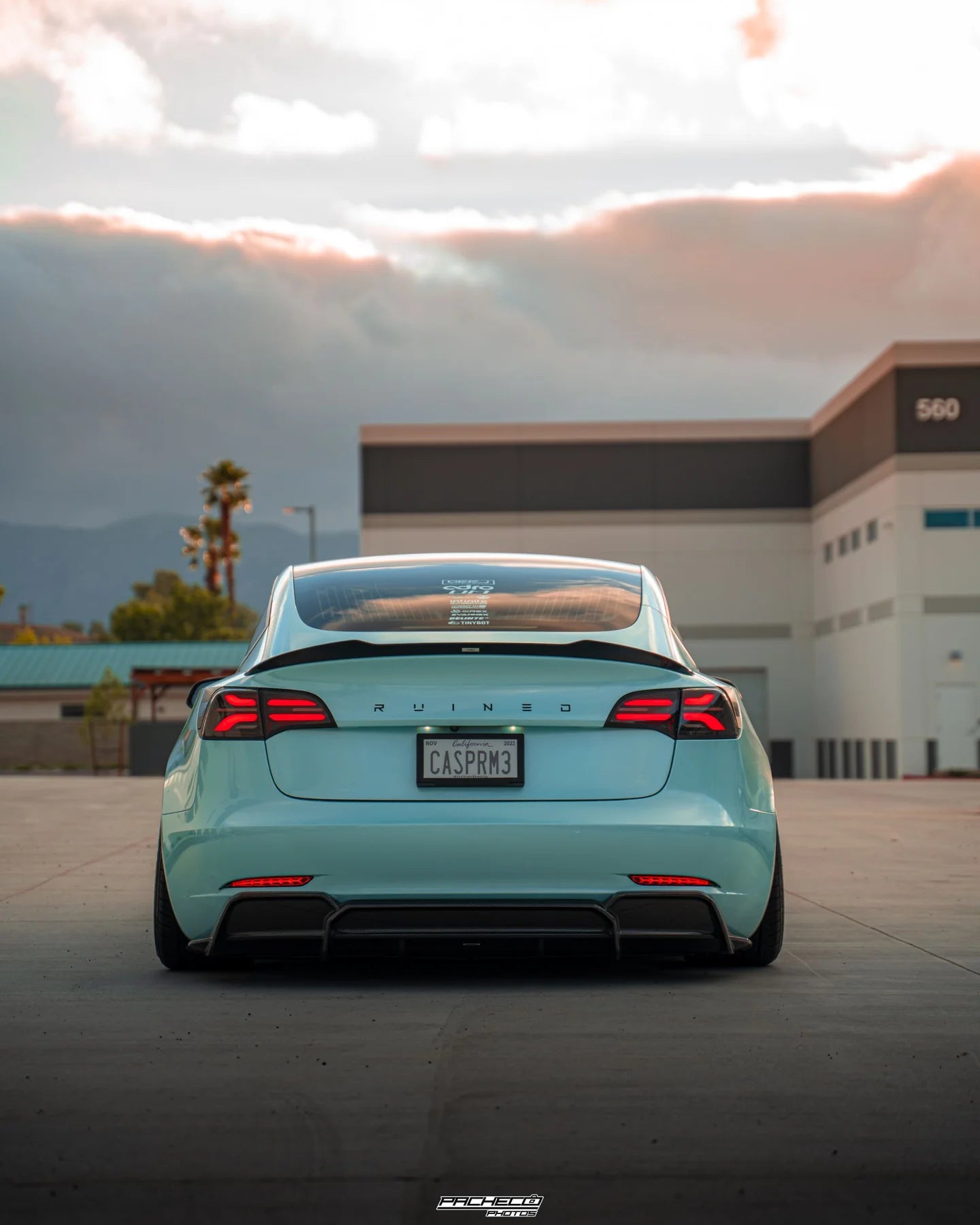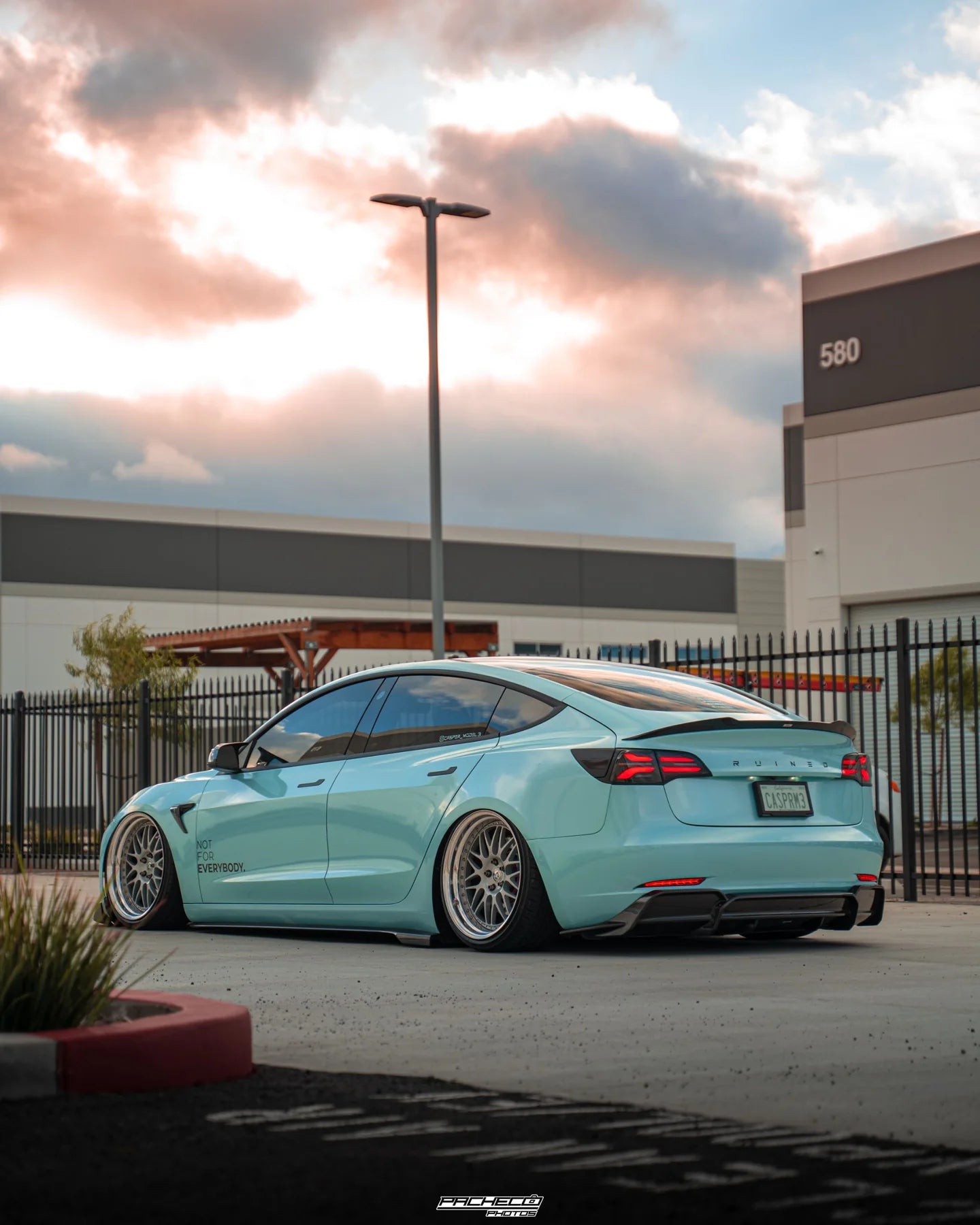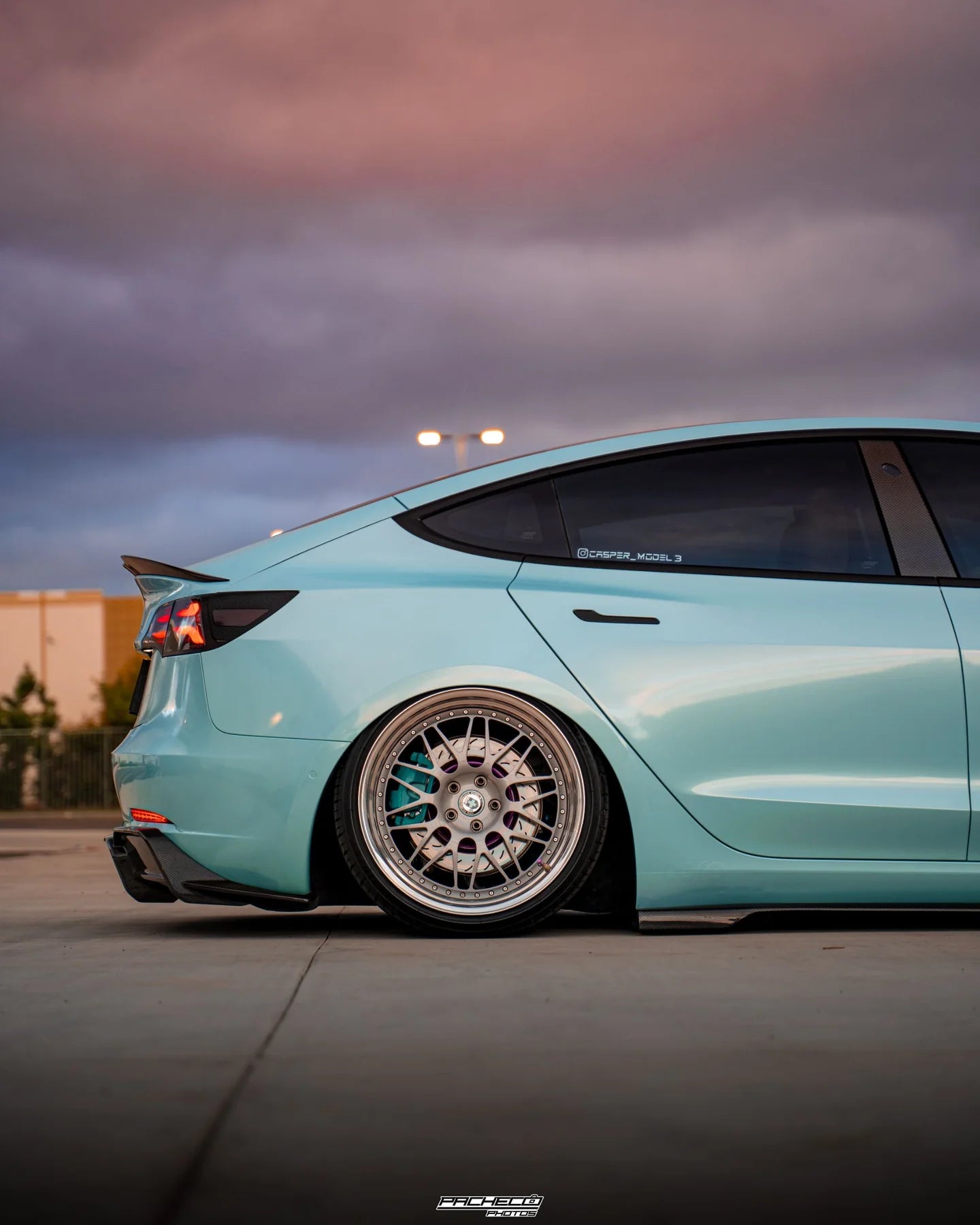 TESLA MODEL 3 SPOILER V2
SKU: A15A10-1502
---
Pickup available at iilumolab
Please enquire for pick-up availabilities.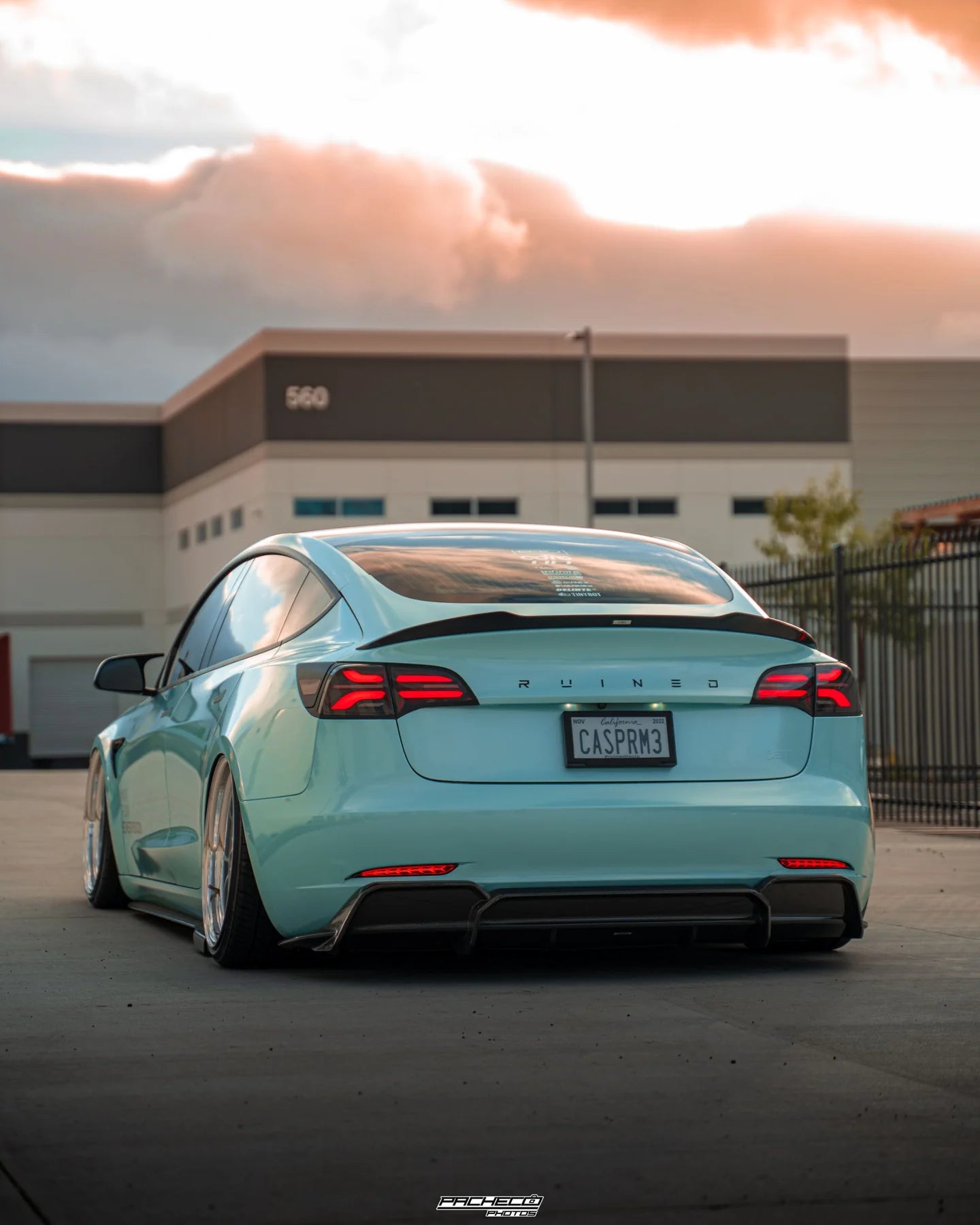 Click HERE to make a booking
Feel like the back of your Model 3 just isn't aggressive enough? The ADRO carbon fiber rear spoiler is exactly what your Model 3 is missing. Featuring a beautiful wet carbon fiber finish, sharp lines, and a perfect fit and finish, this spoiler is able to tie the styling of the Model 3 together all on its own. If you happen to have any other ADRO carbon fiber components on your Model 3, this spoiler was designed to pair perfectly with those parts as well, making it one of the easiest ways to change the entire look of your Tesla Model 3.
 

 

SKU:

A15A10-1502

Compatible with:

2022 Tesla Model 3 Base
2022 Tesla Model 3 Long Range
2022 Tesla Model 3 Performance
2021 Tesla Model 3 Standard Range Plus
2021 Tesla Model 3 Long Range
2021 Tesla Model 3 Performance
2020 Tesla Model 3 Standard Range
2020 Tesla Model 3 Standard Range Plus
2020 Tesla Model 3 Long Range
2020 Tesla Model 3 Performance
2019 Tesla Model 3 Standard Range
2019 Tesla Model 3 Standard Range Plus
2019 Tesla Model 3 Mid Range
2019 Tesla Model 3 Long Range
2019 Tesla Model 3 Performance
2018 Tesla Model 3 Standard
2018 Tesla Model 3 Mid Range
2018 Tesla Model 3 Long Range
2018 Tesla Model 3 Performance
2017 Tesla Model 3 Standard
2017 Tesla Model 3 Long Range

Full kit includes:

Spoiler

Material:

Wet Carbon Fiber

Dimensions:

 

1,317 mm x 338 mm x 95 mm

Weight:

1.8 lbs (0.8 kg) 

What's in the box:

1 Spoiler
3M Tape
Screws
Installation Manual

Version:

v2