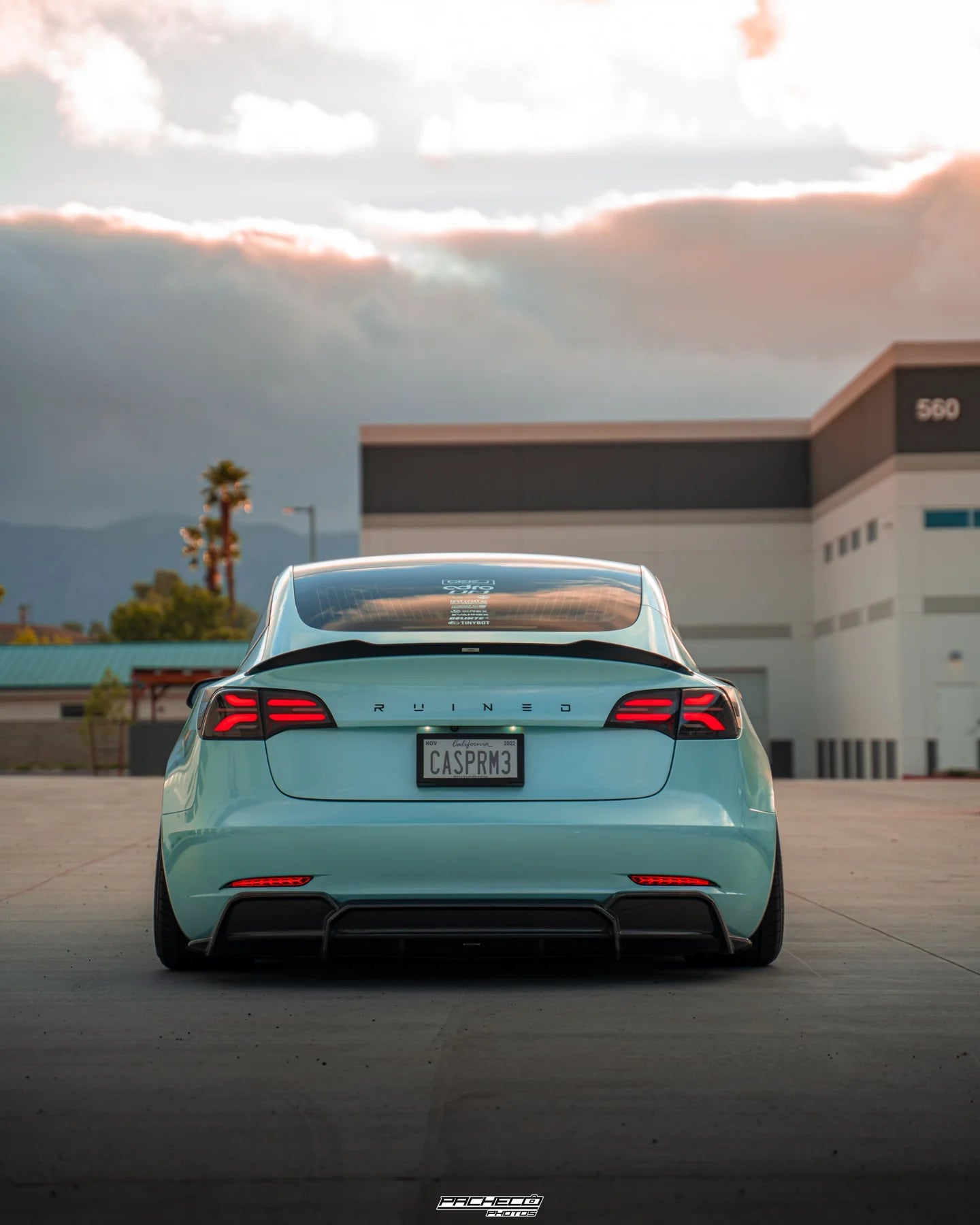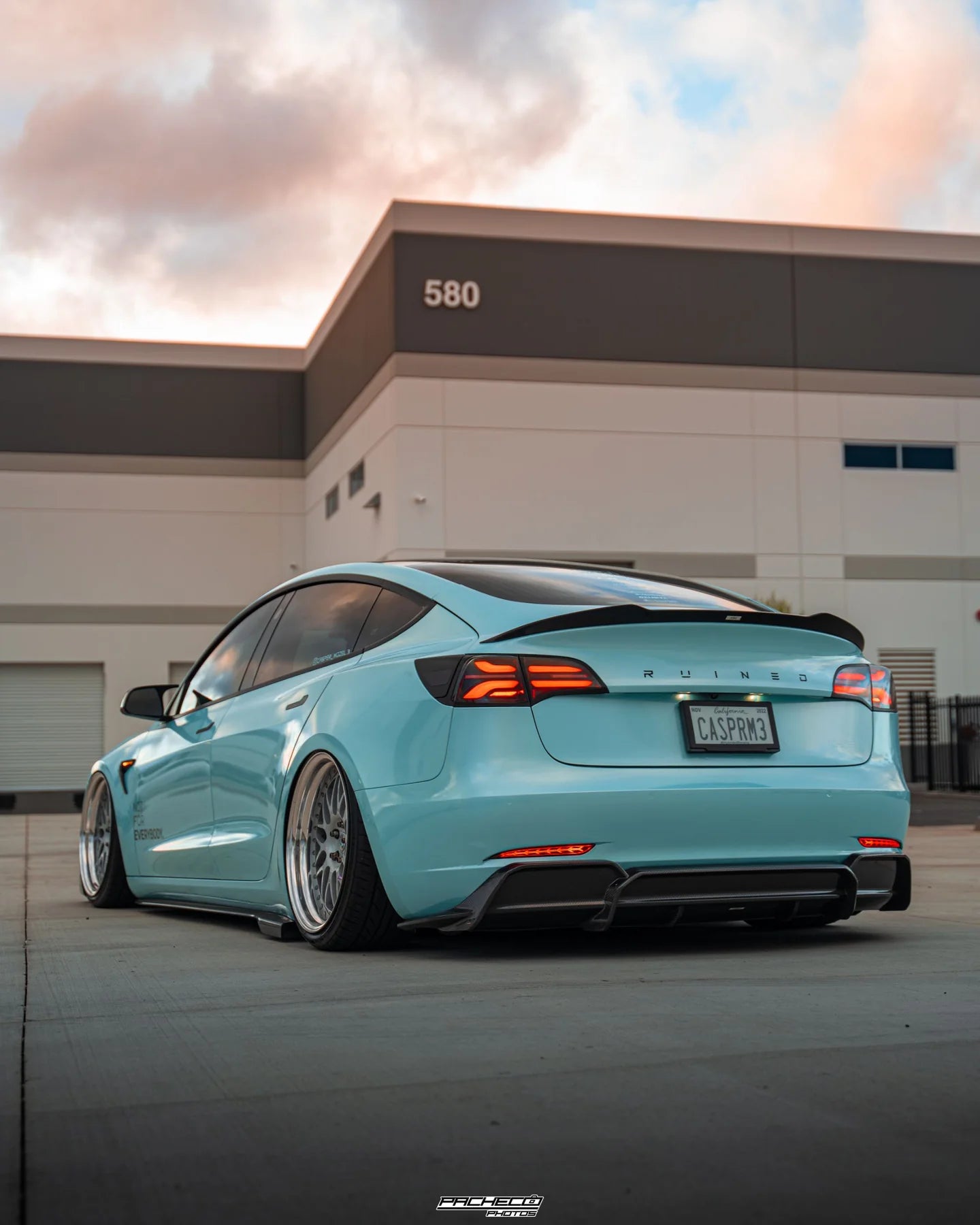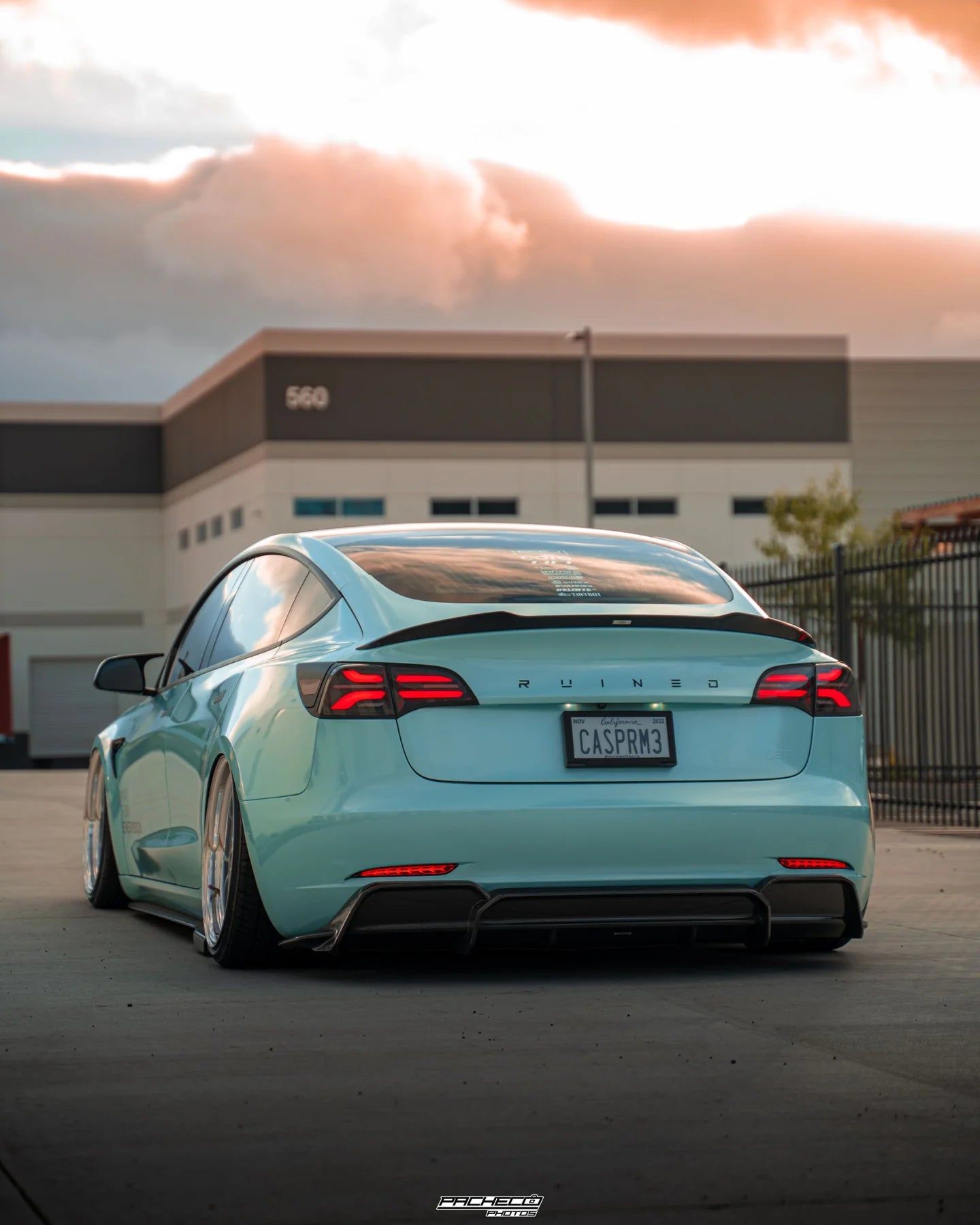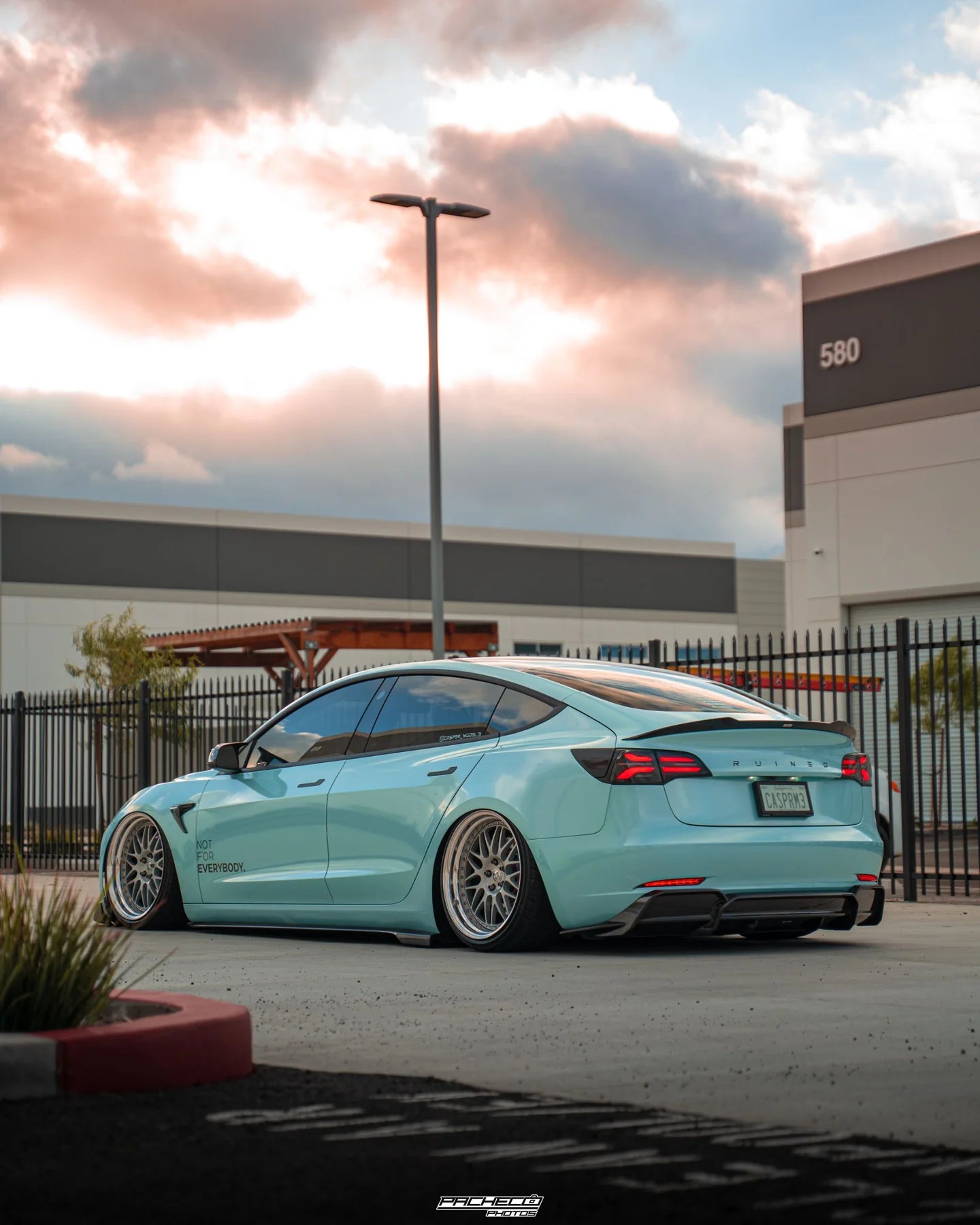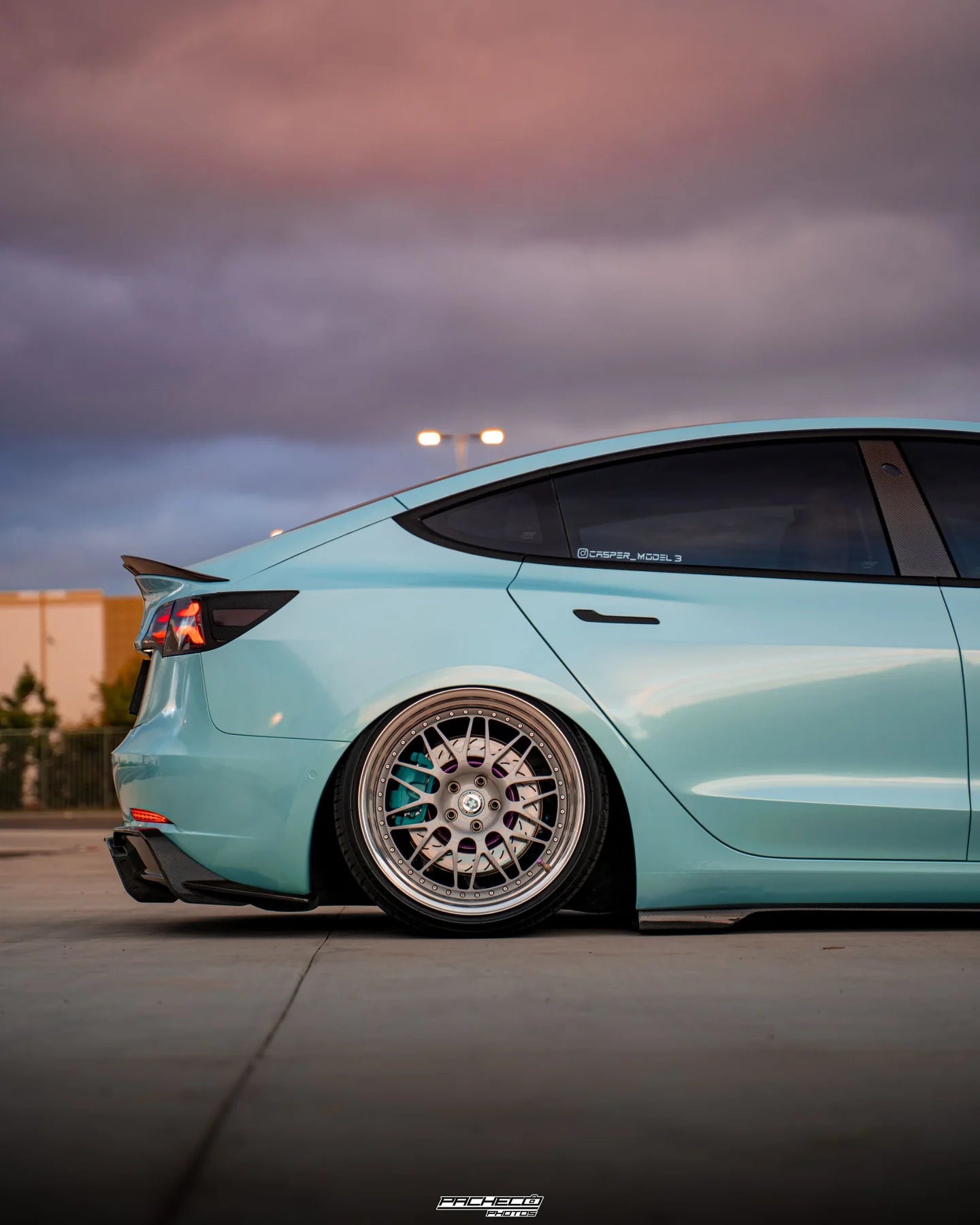 TESLA MODEL 3 REAR DIFFUSER V2
SKU: A15A10-1302
---
Pickup available at iilumolab
Please enquire for pick-up availabilities.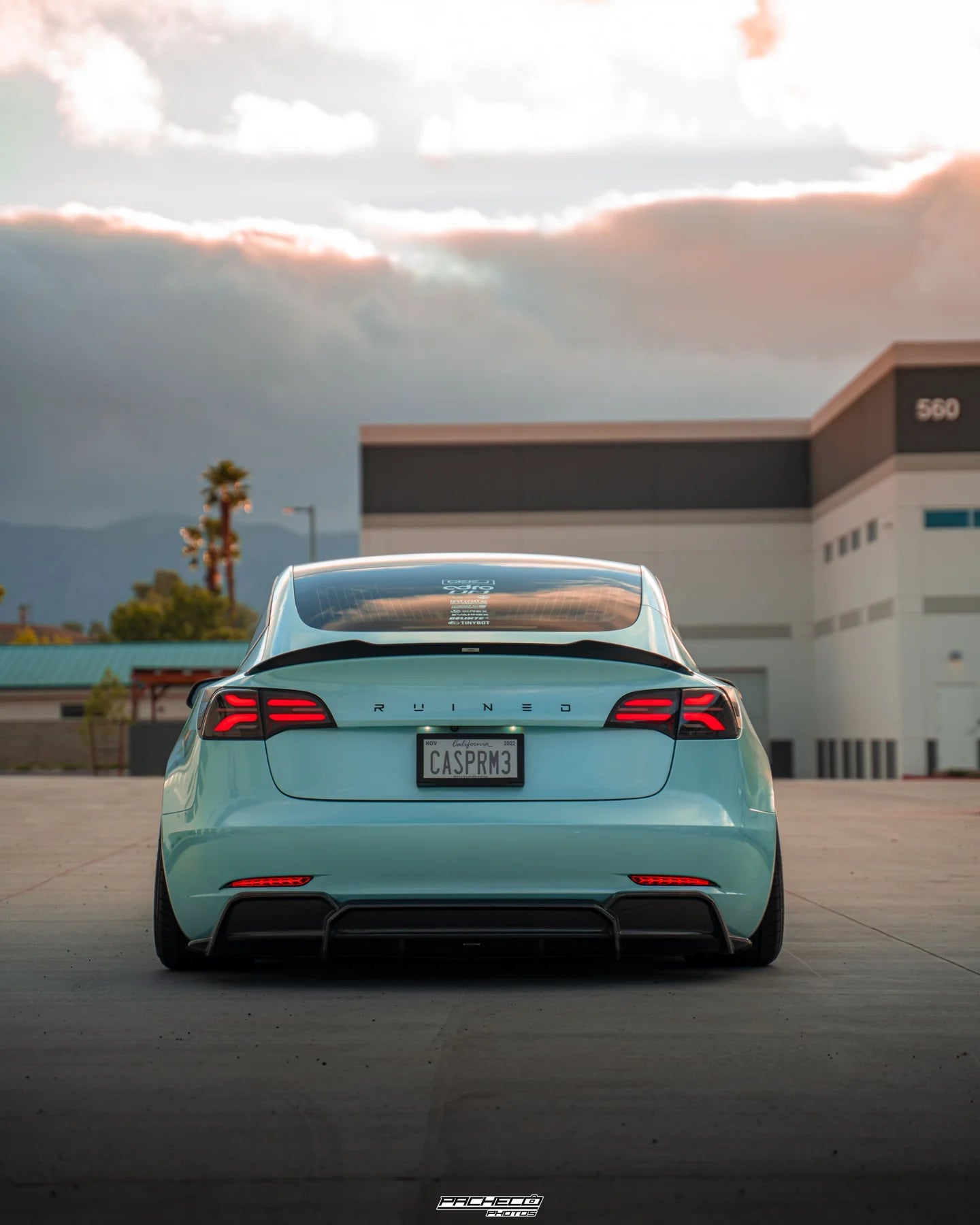 TESLA MODEL 3 REAR DIFFUSER V2
Click HERE to make a booking
Take the rear design of the Model 3 to a whole new level with the ADRO V2 rear diffuser for the Tesla Model 3. This diffuser features winglets and additional air channeling to redirect airflow, improving the Model 3's ability to cut through the air. This can slightly improve range and, thanks to the real carbon fiber construction, will turn heads everywhere your Model 3 goes.
 

 

SKU:

A15A10-1302

Compatible with:

2022 Tesla Model 3 Base
2022 Tesla Model 3 Long Range
2022 Tesla Model 3 Performance
2021 Tesla Model 3 Standard Range Plus
2021 Tesla Model 3 Long Range
2021 Tesla Model 3 Performance
2020 Tesla Model 3 Standard Range
2020 Tesla Model 3 Standard Range Plus
2020 Tesla Model 3 Long Range
2020 Tesla Model 3 Performance
2019 Tesla Model 3 Standard Range
2019 Tesla Model 3 Standard Range Plus
2019 Tesla Model 3 Mid Range
2019 Tesla Model 3 Long Range
2019 Tesla Model 3 Performance
2018 Tesla Model 3 Standard
2018 Tesla Model 3 Mid Range
2018 Tesla Model 3 Long Range
2018 Tesla Model 3 Performance
2017 Tesla Model 3 Standard
2017 Tesla Model 3 Long Range

Full kit includes:

Rear Diffuser

Material:

Wet Carbon Fiber

Dimensions:

 

1,668 mm x 588 mm x 213 mm


Weight:

4.4 lbs (1.98 kg) 

What's in the box:

1 Rear Diffuser
3M Tape
Screws
Installation Manual

Version:

v2