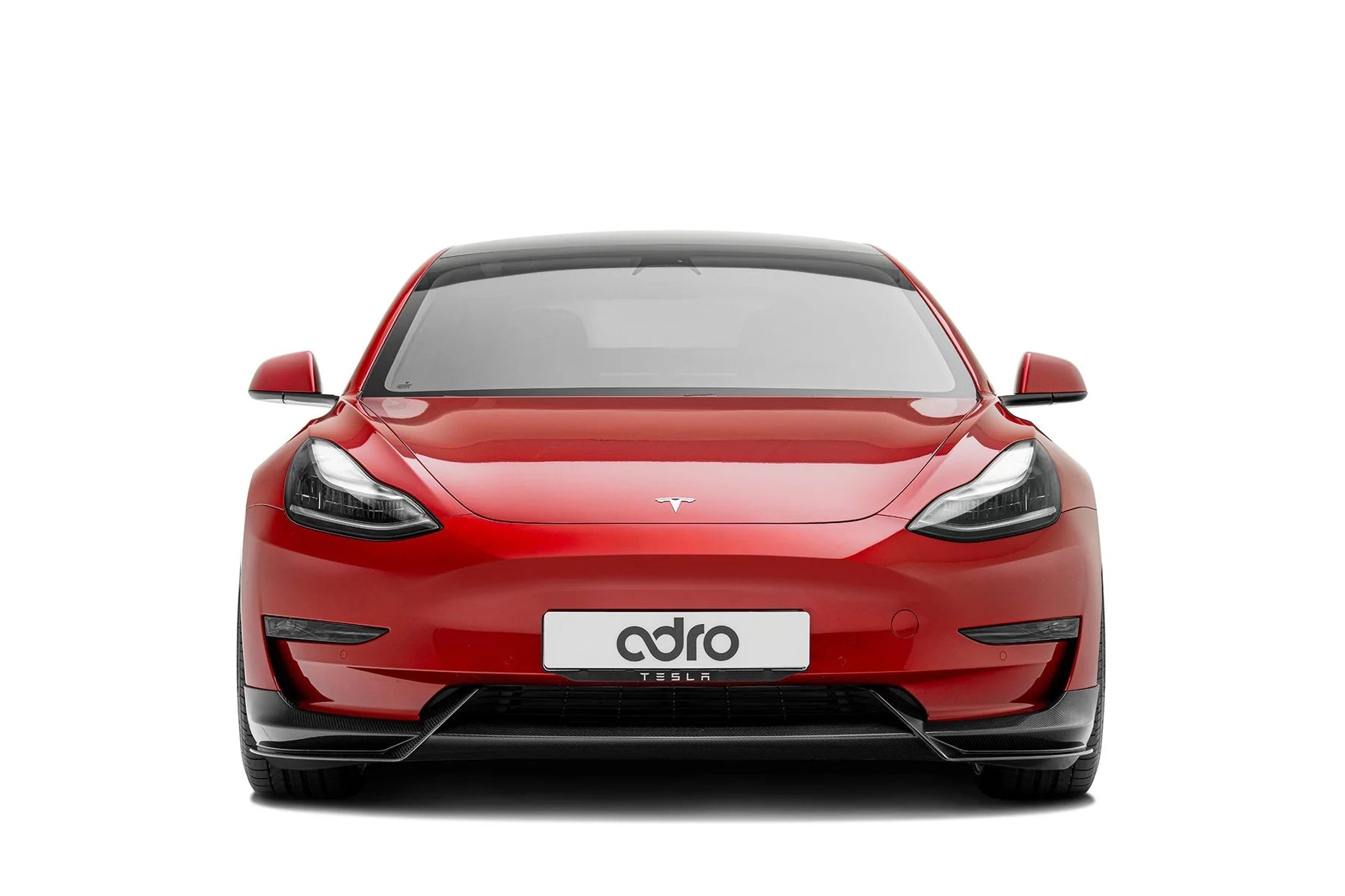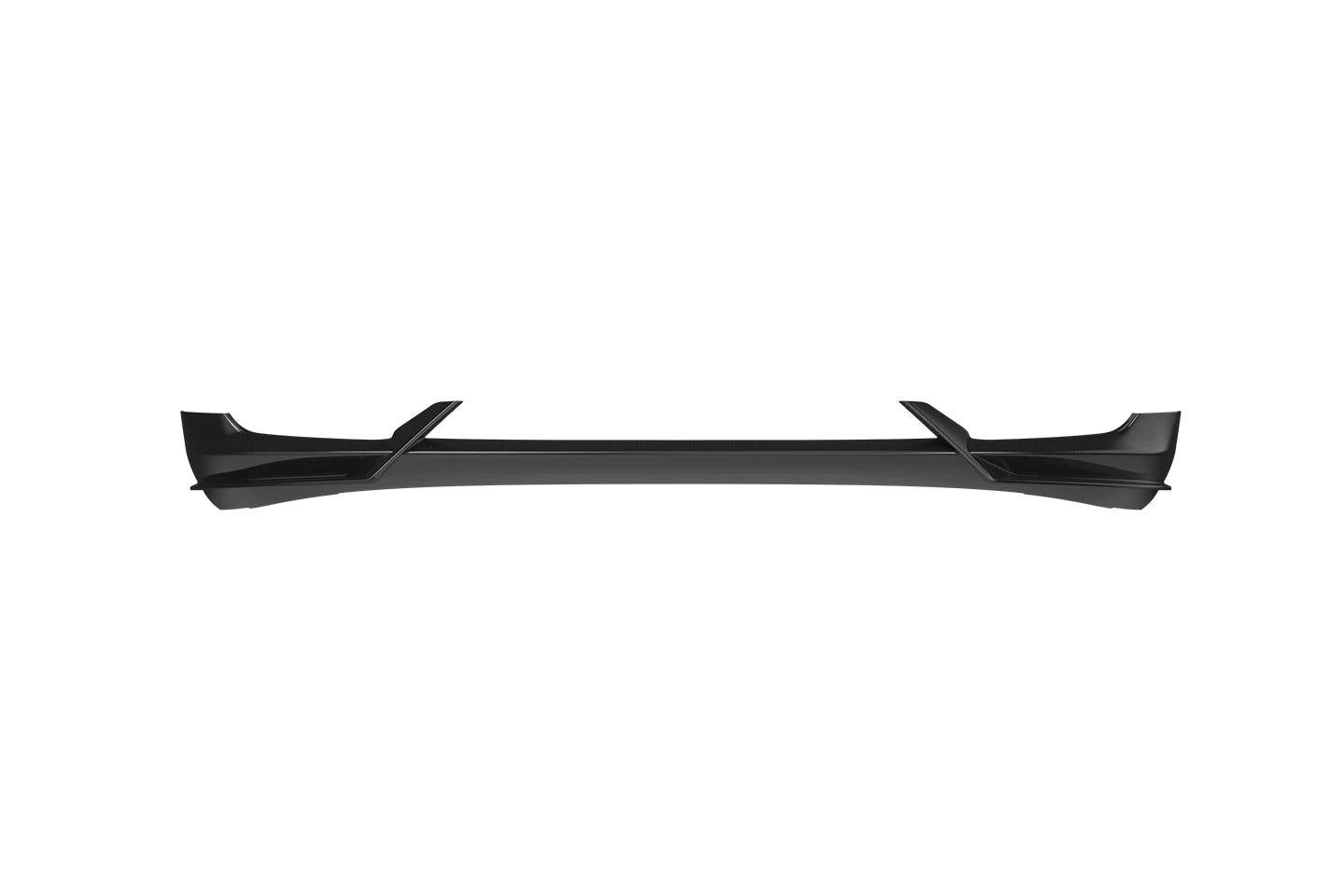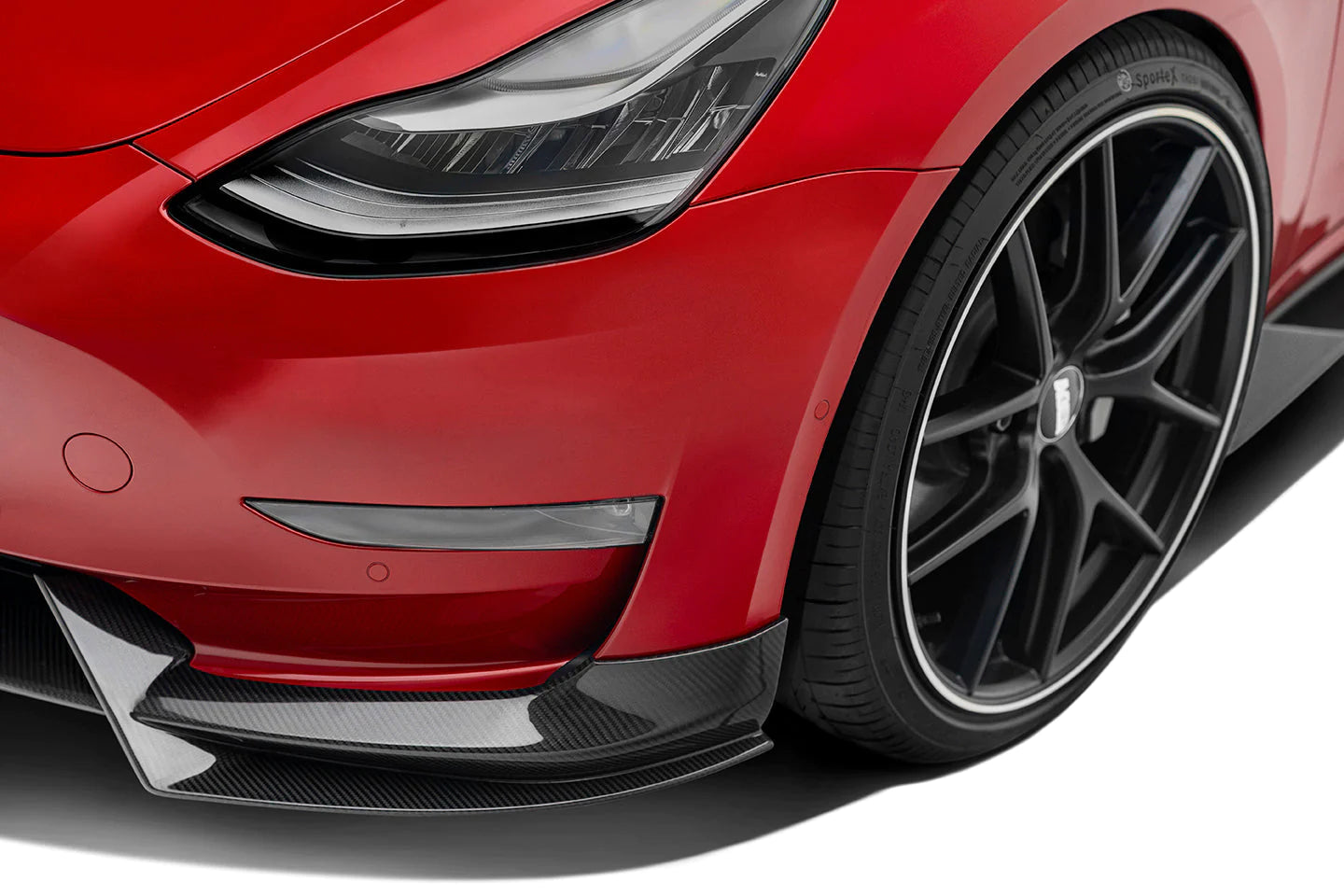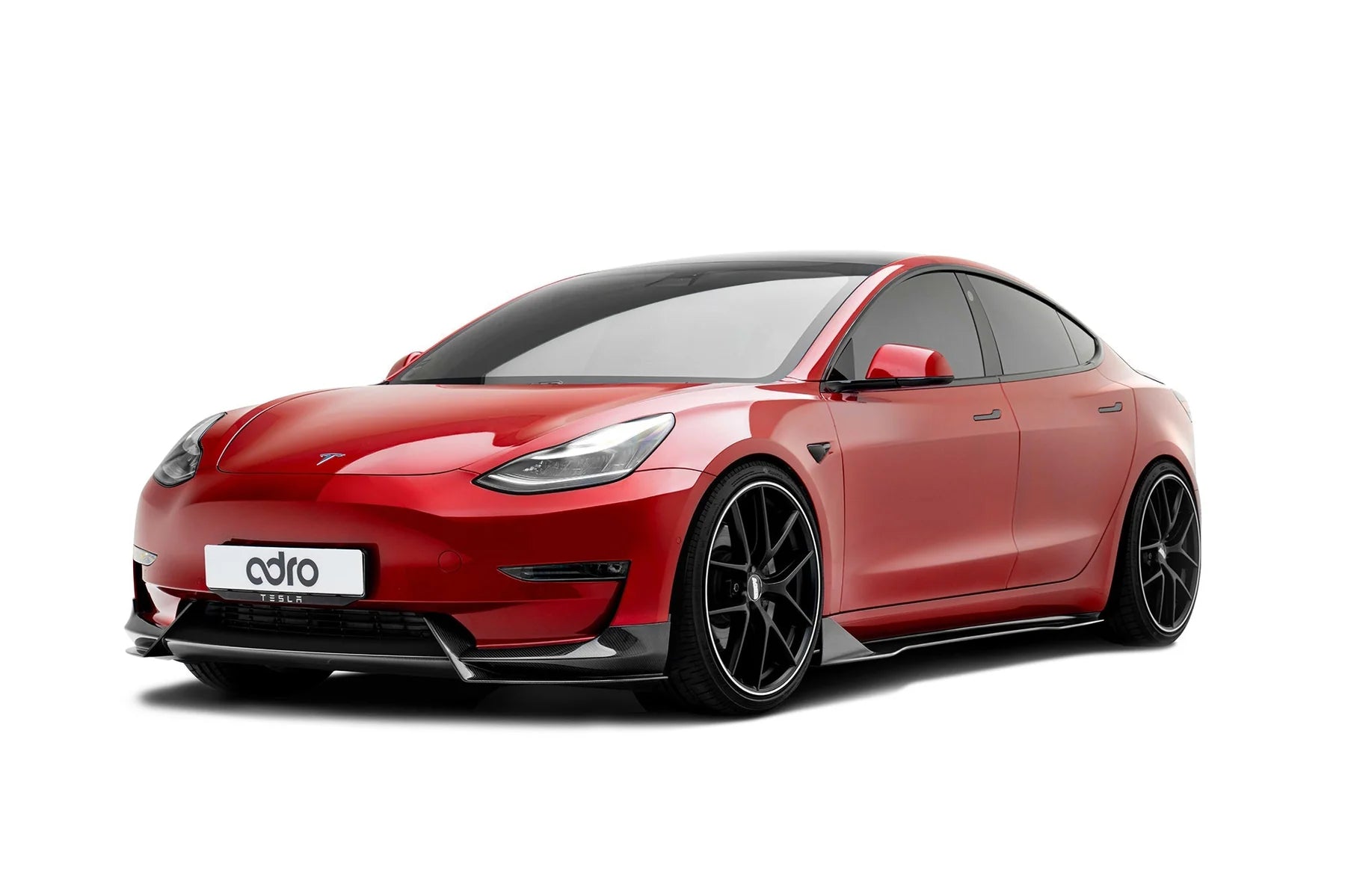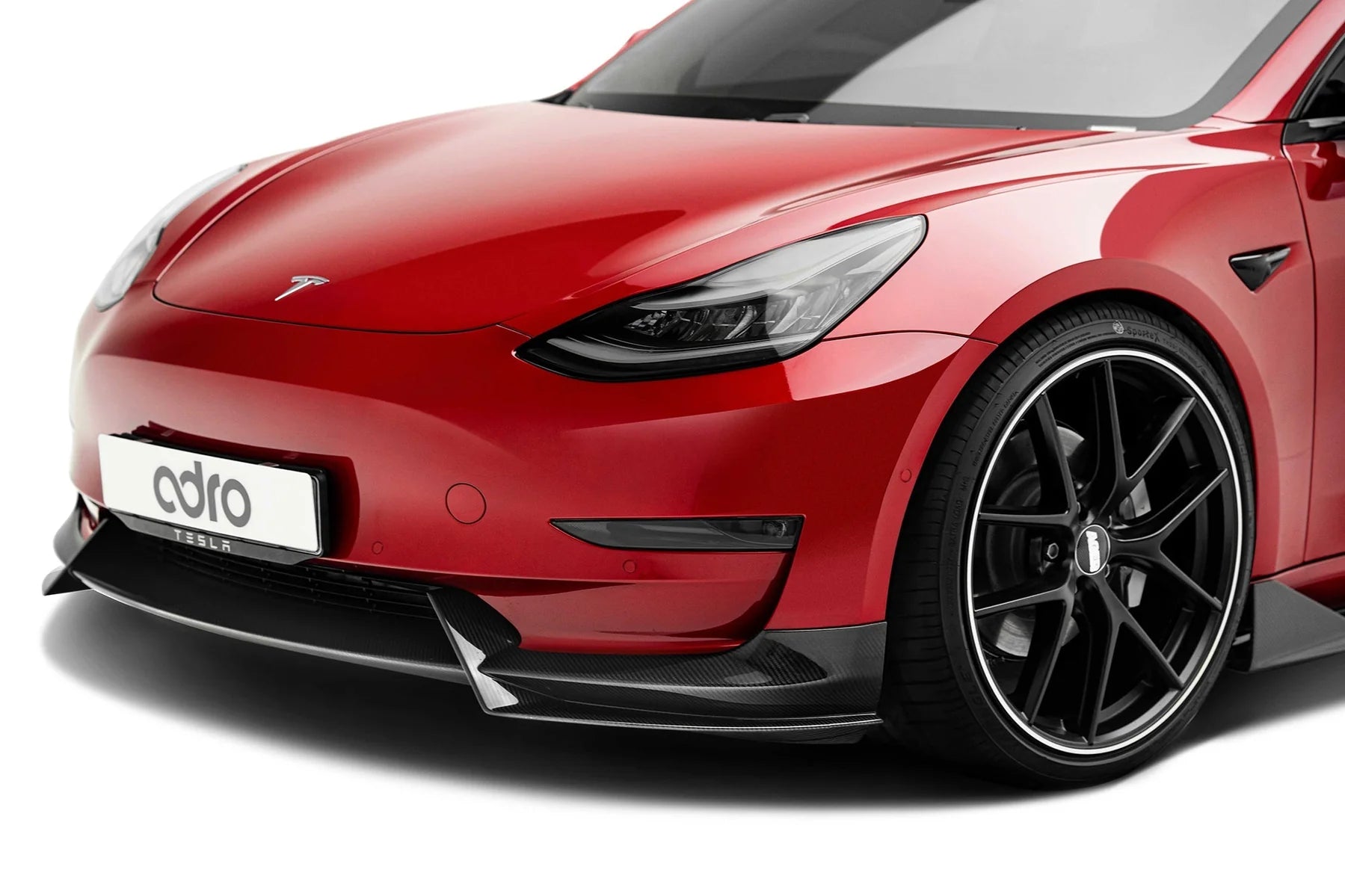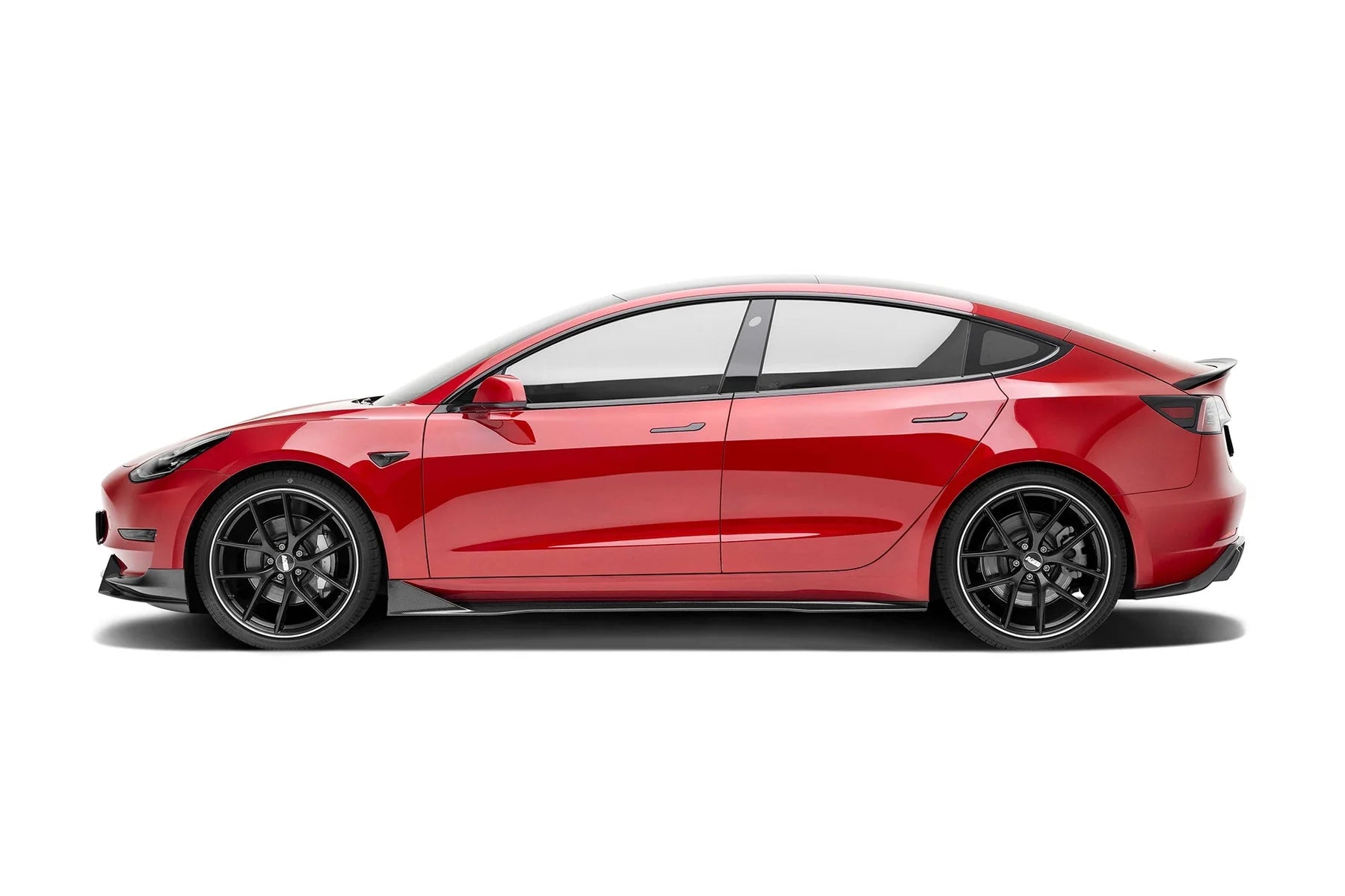 TESLA MODEL 3 PREMIUM PREPREG CARBON FIBER FRONT LIP
SKU: A15A10-1201
---
Pickup available at iilumolab
Please enquire for pick-up availabilities.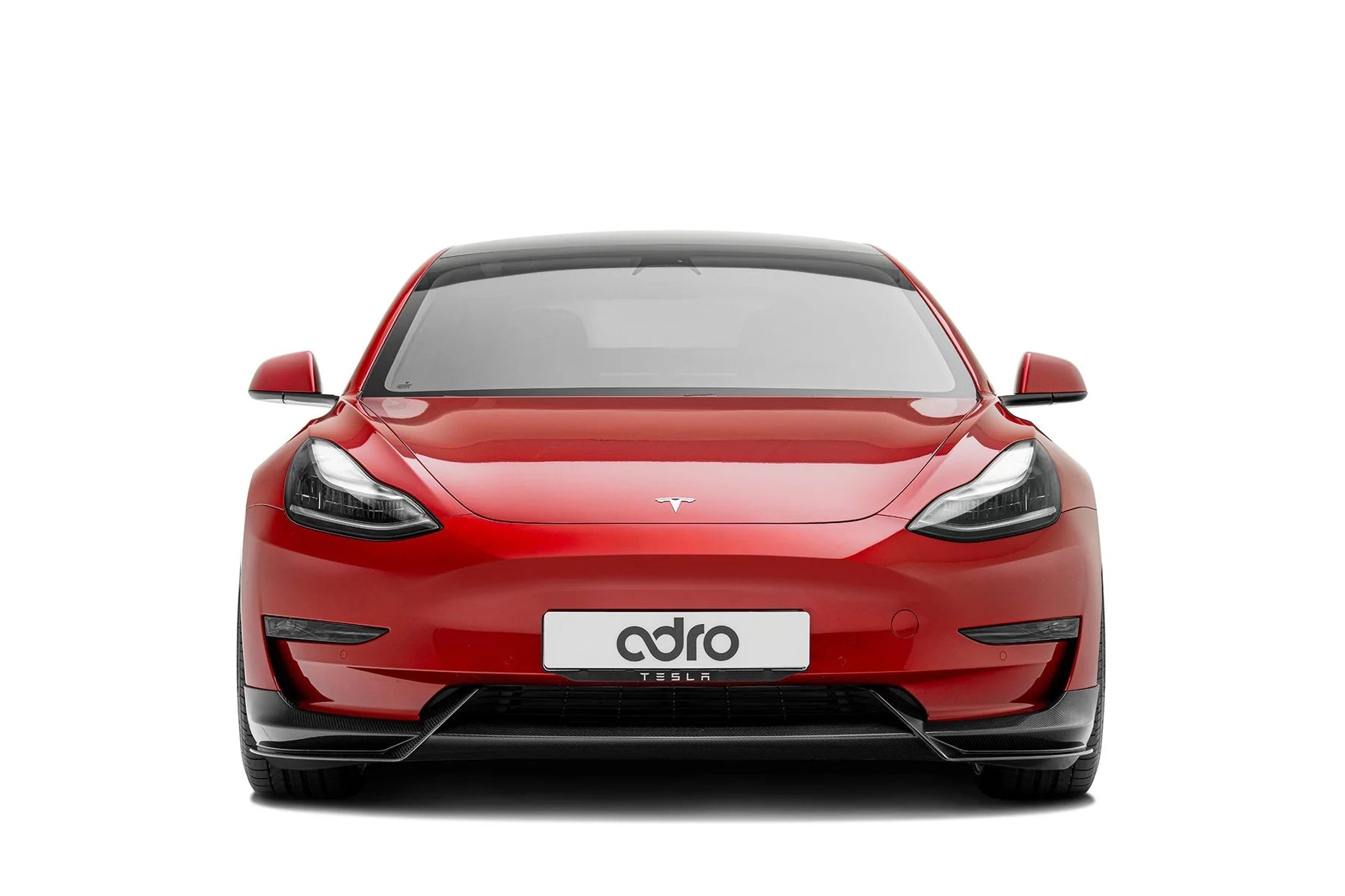 TESLA MODEL 3 PREMIUM PREPREG CARBON FIBER FRONT LIP
Click HERE to make a booking
The ADRO front lip for the Tesla Model 3 is made from 100% handcrafted carbon fiber that gets rid of the rounded, bland styling of the factory front bumper and converts it into a much more aggressive and track-focused design that really turns heads. Featuring a glossy carbon fiber finish, angular design and lightweight construction, this is the highest quality front lip kit currently available for the Tesla Model 3. It's designed to accent and bring out the rounded edges of the Model 3 while adding the angrier and sportier look that so many Model 3 owners are looking for. The Tesla Model 3 may not have any engine noise, so let the carbon fiber front lip kit make all the noise instead.

This premium body kit is manufactured from 100% genuine prepreg carbon fiber and is ultra-lightweight with maximum durability and quality. Commonly used in high-end race cars and supercars, prepreg (aka dry) carbon fiber is now available for drivers looking for the very best. 

Using computational fluid dynamics  (CFD), our team of aerodynamicists tested the efficiency gains of a Tesla Model 3 fitted with ADRO's aero package compared to a factory car. Our CFD analyses showed a 3.25% reduction in total vehicle drag and a downforce increase of 846 N, resulting from the installation of all four ADRO parts - front lip, side skirt, rear diffuser, and spoiler. This means that ADRO's Premium Prepreg Carbon Fiber Full Body Kit made the Model 3 even more aerodynamically efficient, which will ultimately translate into a positive effect on overall range and performance.
 

 

SKU:

A15A10-1201


Compatible with: 




2022 Tesla Model 3 Base
2022 Tesla Model 3 Long Range
2022 Tesla Model 3 Performance
2021 Tesla Model 3 Standard Range Plus
2021 Tesla Model 3 Long Range
2021 Tesla Model 3 Performance
2020 Tesla Model 3 Standard Range
2020 Tesla Model 3 Standard Range Plus
2020 Tesla Model 3 Long Range
2020 Tesla Model 3 Performance
2019 Tesla Model 3 Standard Range
2019 Tesla Model 3 Standard Range Plus
2019 Tesla Model 3 Mid Range
2019 Tesla Model 3 Long Range
2019 Tesla Model 3 Performance
2018 Tesla Model 3 Standard
2018 Tesla Model 3 Mid Range
2018 Tesla Model 3 Long Range
2018 Tesla Model 3 Performance
2017 Tesla Model 3 Standard
2017 Tesla Model 3 Long Range

Full body kit includes:

Front lip: 3.09 lb


Material:

Prepreg carbon fiber

CFD results: 
3.25% reduction in total vehicle drag
846 N downforce increase 


Dimensions:

Front lip: 476mm x 1793mm x 195mm


What's in the box:

1 Carbon fiber front lip
3M tape
Screws 
1 Installation manual

Catalog:
TBA

Installation guide:
Tesla Model 3 Installation Guide


Version:

V1