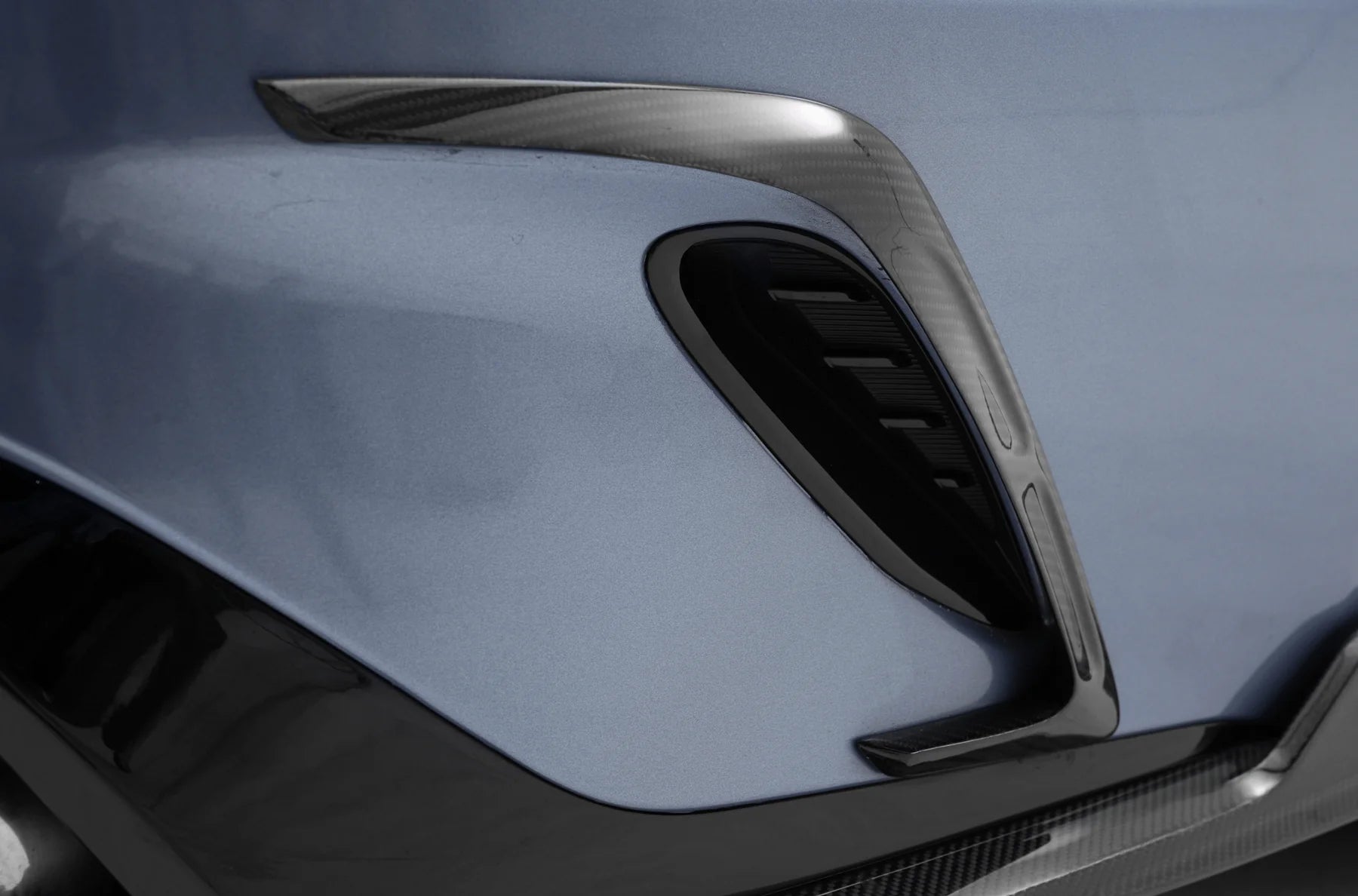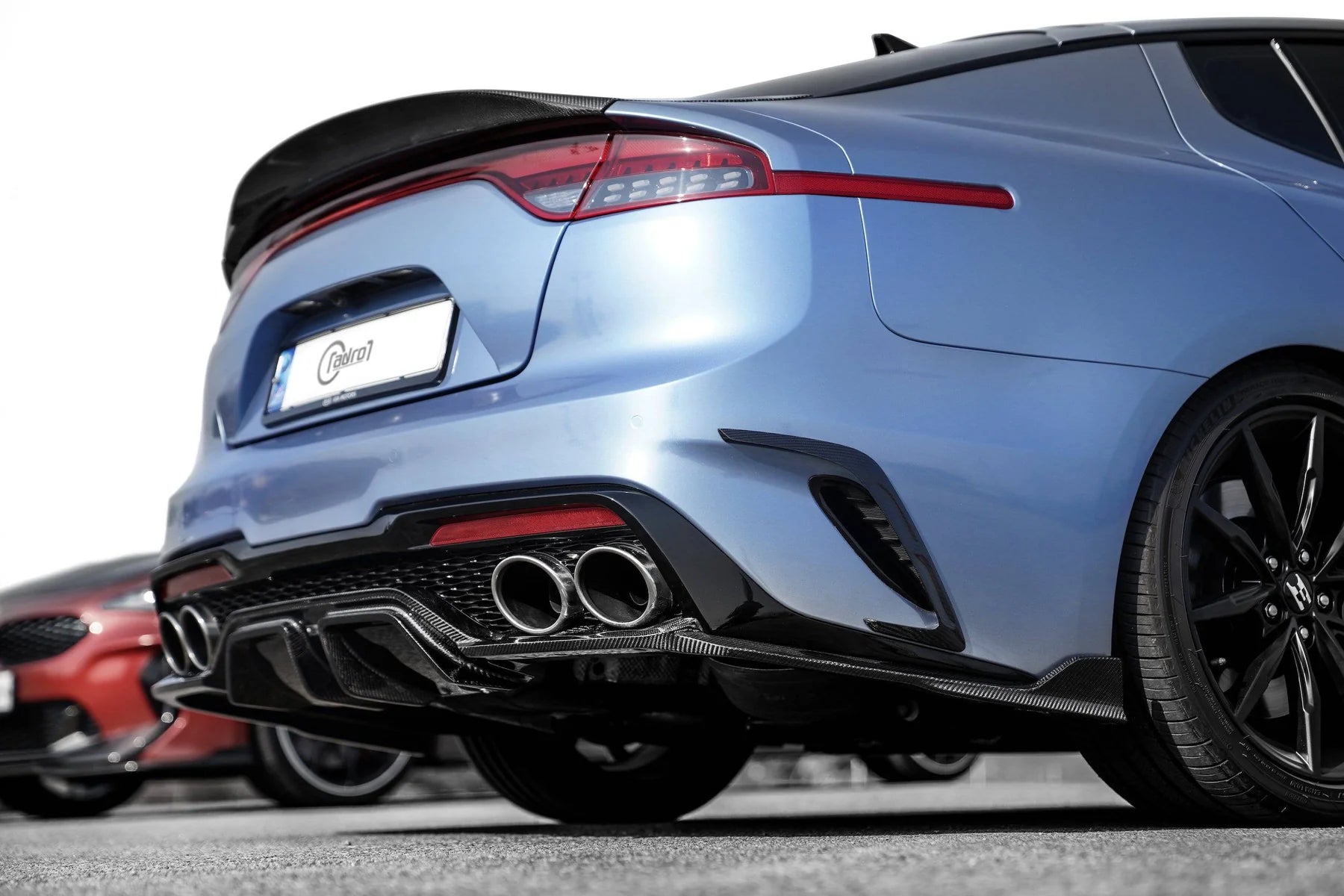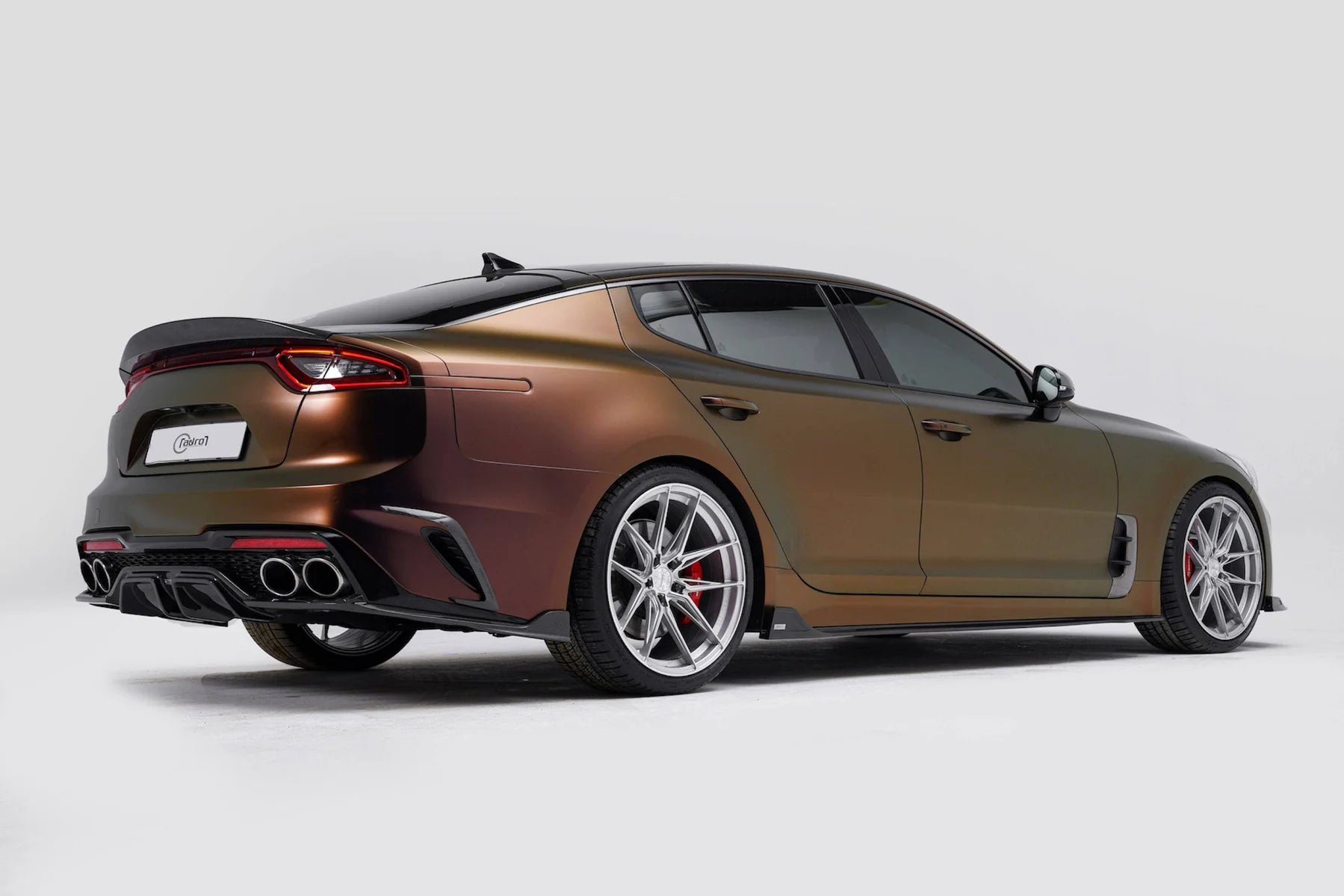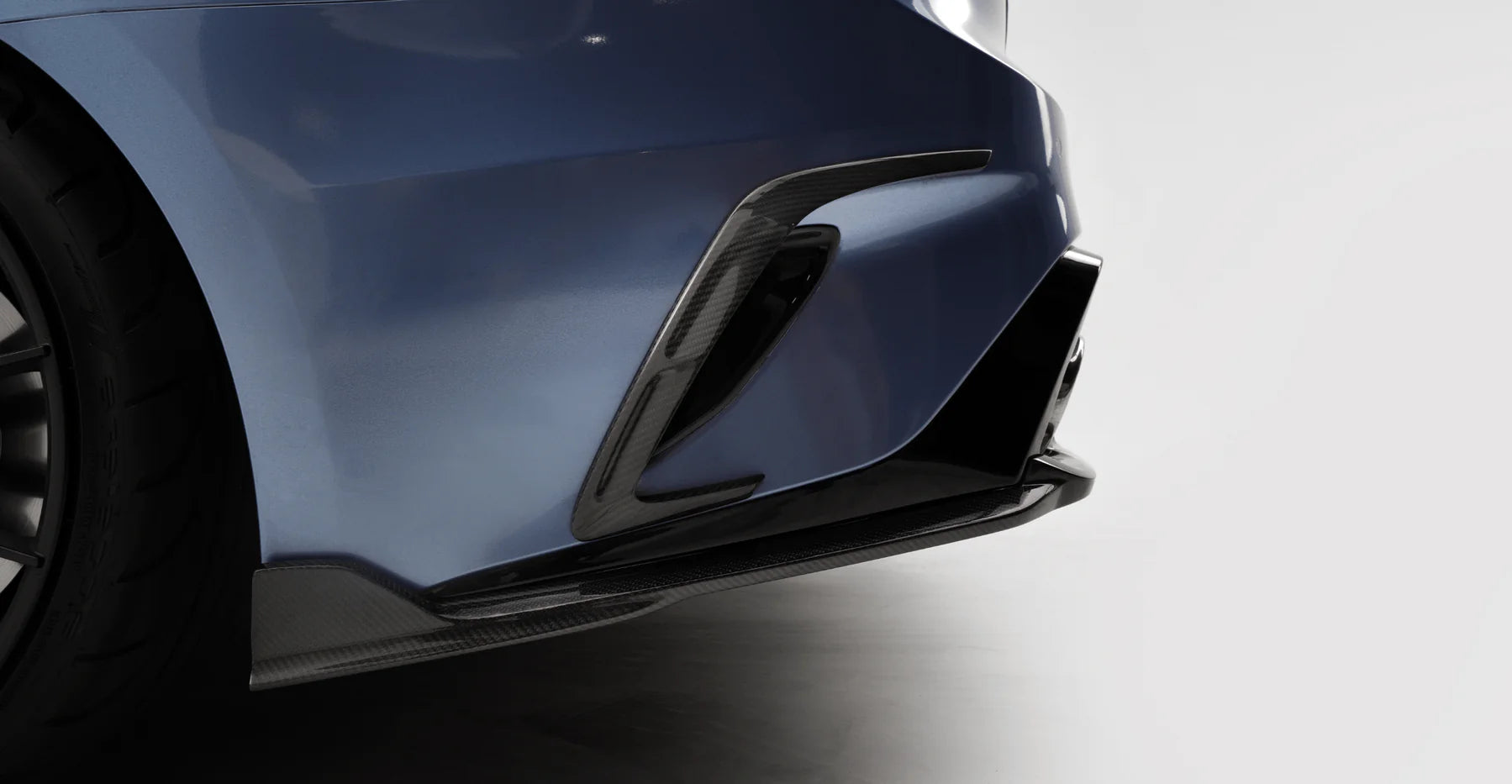 KIA STINGER CARBON FIBER VENT COVER
SKU: A12A30-1801
---
Pickup available at iilumolab
Please enquire for pick-up availabilities.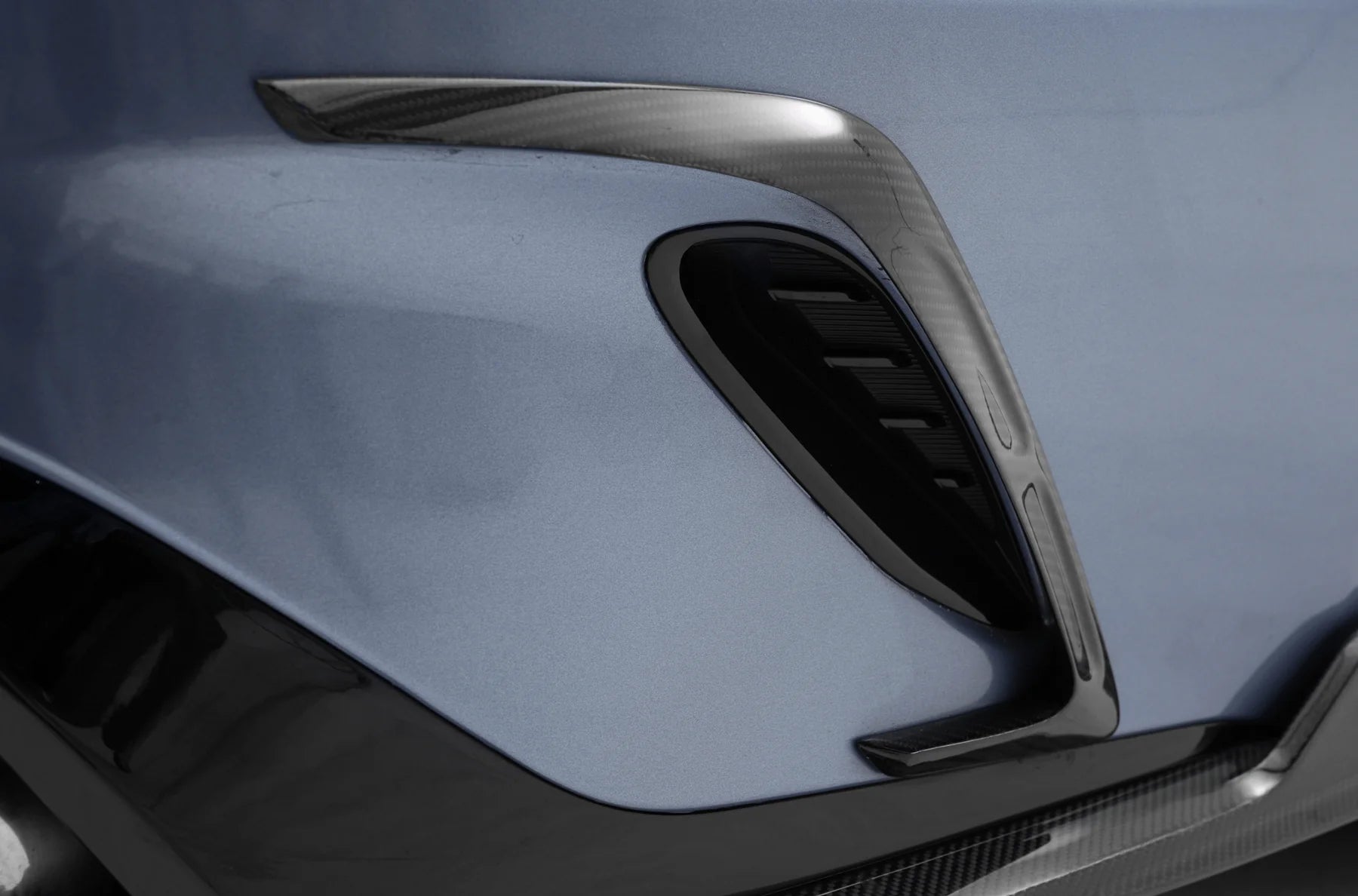 KIA STINGER CARBON FIBER VENT COVER
Click HERE to make a booking
The Kia Stinger has a lot of aerodynamic design features incorporated into the OEM design. Some of these design features include vents to help with brake cooling and aerodynamics. Push the design further with the ADRO Kia Stinger carbon fiber vent covers. These covers mold perfectly around the rear vents on the Stinger's back bumper and flow elegantly with the body lines of the car. This is a small detail that will make a massive difference in the aggression level of the back of any Kia Stinger, and since it's made from handcrafted real carbon fiber, it'll add a sense of prestige and racing pedigree to your build as well.
 

 

SKU:

A12A30-1801

Compatible with: 

2022 Kia Stinger GT2
2022 Kia Stinger GT1
2022 Kia Stinger GT-Line
2021 Kia Stinger GT2
2021 Kia Stinger GT1
2021 Kia Stinger GT
2021 Kia Stinger GT-Line
2020 Kia Stinger GT2
2020 Kia Stinger GT1
2020 Kia Stinger GT
2020 Kia Stinger GT-Line
2019 Kia Stinger GT2
2019 Kia Stinger GT1
2019 Kia Stinger GT
2018 Kia Stinger GT2
2018 Kia Stinger GT1
2018 Kia Stinger GT

This kit includes:

Carbon fiber vent cover

Material:

Wet carbon fiber

Dimensions:
TBA

What's in the box:

1 Carbon fiber vent cover
3M tape
Installation manual

Catalog:
Kia Stinger Carbon Fiber Body Kit Vol.8
Installation guide:
Kia Stinger Installation Guide


Version:

V1