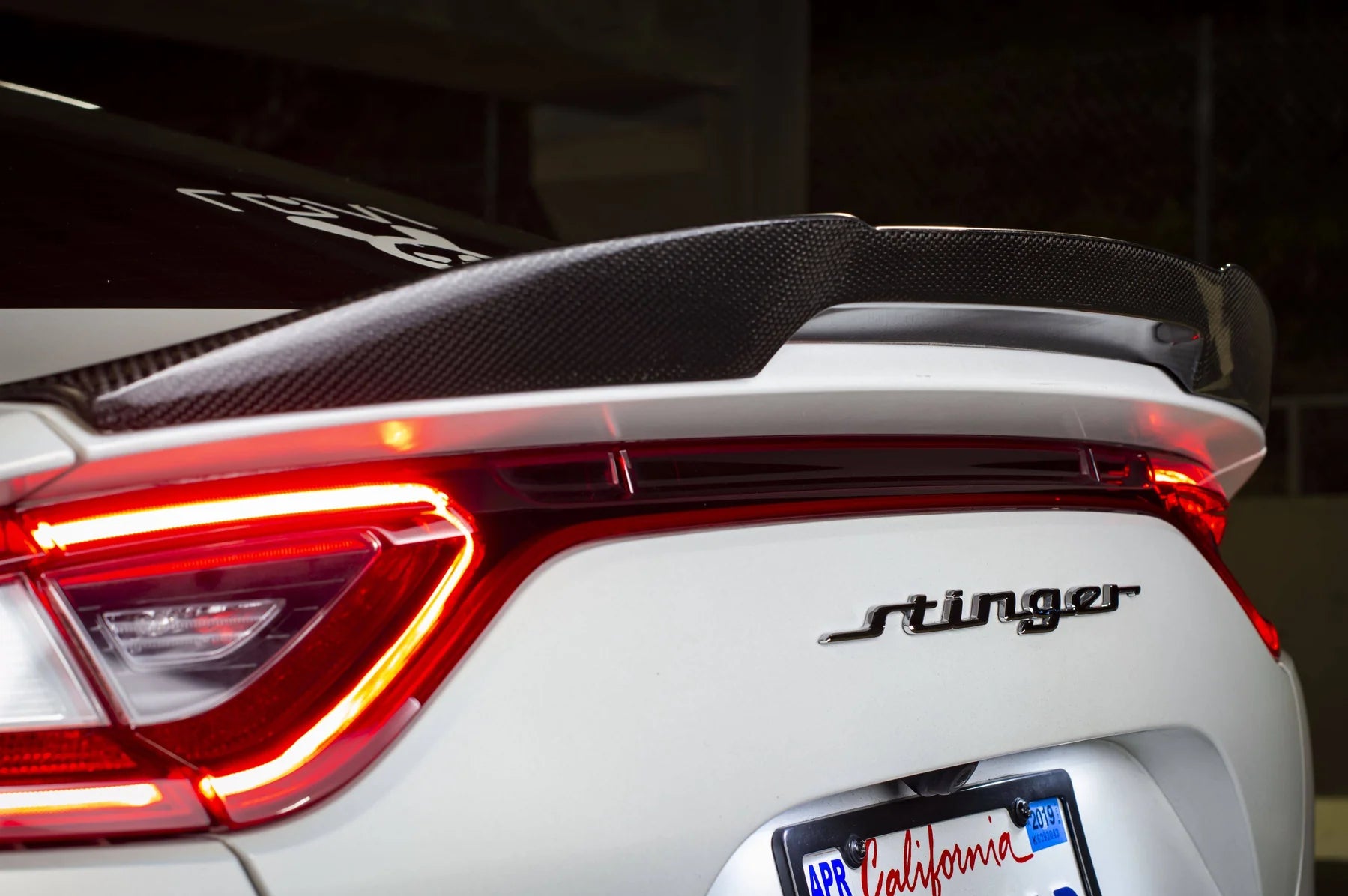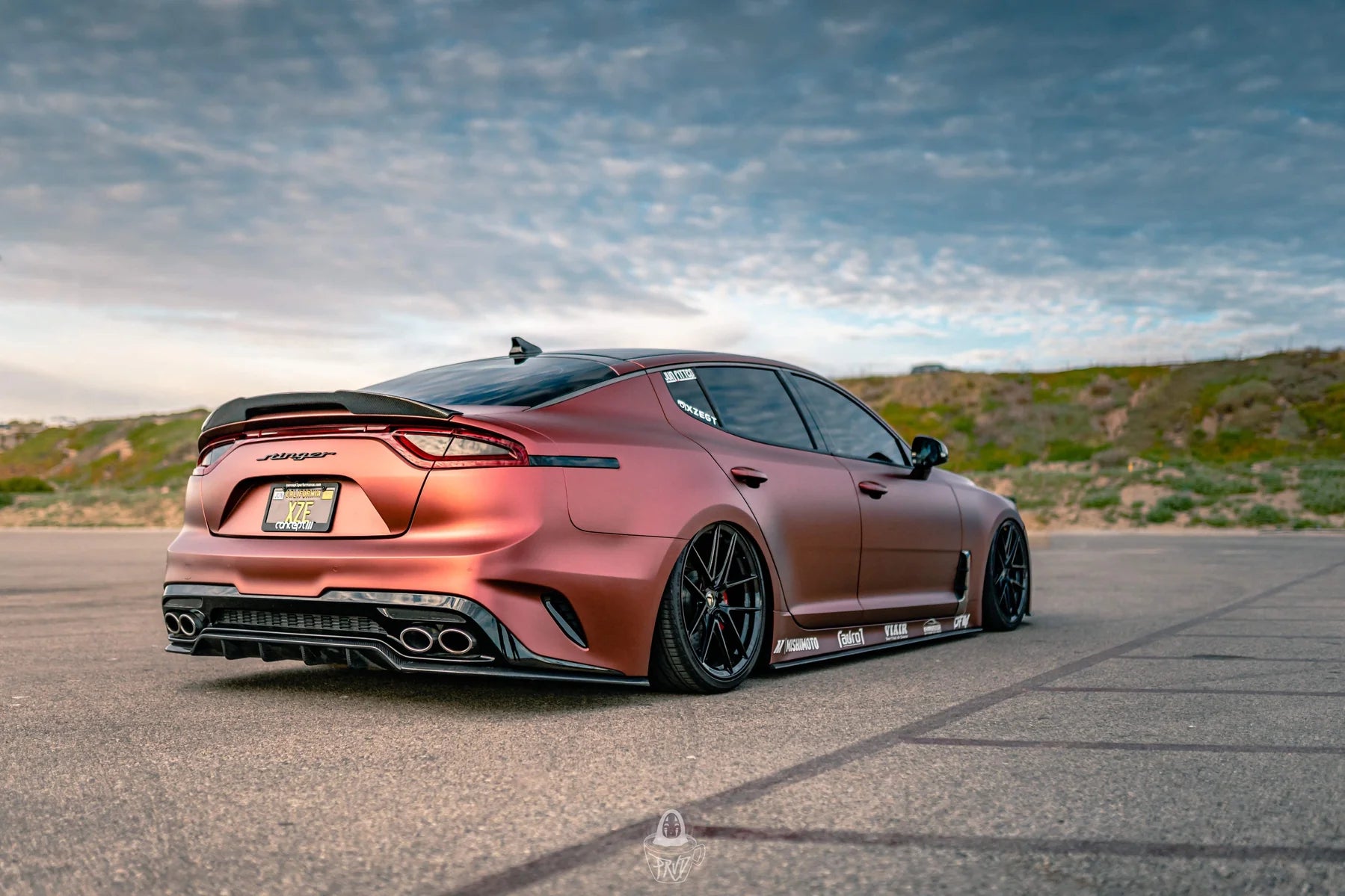 KIA STINGER CARBON FIBER TRUNK SPOILER V1
SKU: A12A30-1501
---
Pickup available at iilumolab
Please enquire for pick-up availabilities.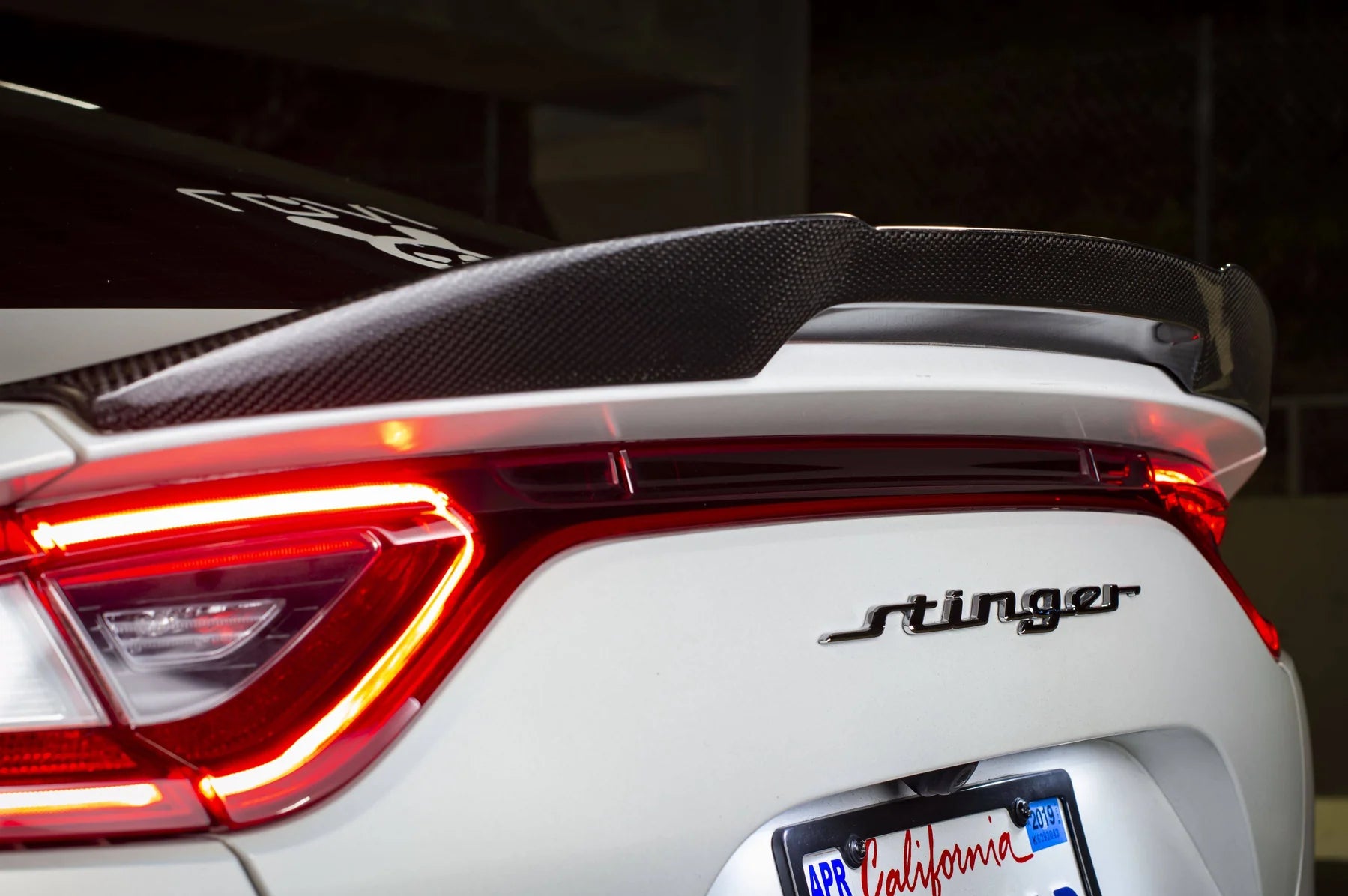 KIA STINGER CARBON FIBER TRUNK SPOILER V1
Click HERE to make a booking
The Kia Stinger has a beautiful fastback design in the rear that can be perfectly complemented with the ADRO Kia Stinger carbon fiber trunk spoiler. The V1 spoiler in this instance, which features a ducktail style design that flows perfectly with the rounded light bar in the rear of the car. The spoiler is made from handcrafted carbon fiber and is designed to integrate seamlessly with the trunk of the Kia Stinger. The spoiler will fit all 2018, 2019, 2020, and 2021 Kia Stinger models no matter what trim level or engine you may have. You can also pair this with the many other carbon fiber Kia Stinger parts from ADRO to create your own Kia Stinger carbon fiber body kit. This is one of our favorite parts for the Kia Stinger and is also one of the easiest to install.
SKU:

A12A30-1501

Compatible with: 

2021 Kia Stinger GT2
2021 Kia Stinger GT1
2021 Kia Stinger GT
2021 Kia Stinger GT-Line
2020 Kia Stinger GT2
2020 Kia Stinger GT1
2020 Kia Stinger GT
2020 Kia Stinger GT-Line
2019 Kia Stinger GT2
2019 Kia Stinger GT1
2019 Kia Stinger GT
2019 Kia Stinger Premium
2019 Kia Stinger 2.0 Base
2018 Kia Stinger GT2
2018 Kia Stinger GT1
2018 Kia Stinger GT
2018 Kia Stinger Premium
2018 Kia Stinger 2.0 Base

This kit includes:

Carbon fiber trunk spoiler

Material:

Wet carbon fiber

Dimensions:
TBA

What's in the box:

1 Carbon fiber trunk spoiler
3M tape
Installation manual

Catalog:
Kia Stinger Carbon Fiber Body Kit Vol.8
Installation guide:
Kia Stinger Installation Guide


Version:

V1