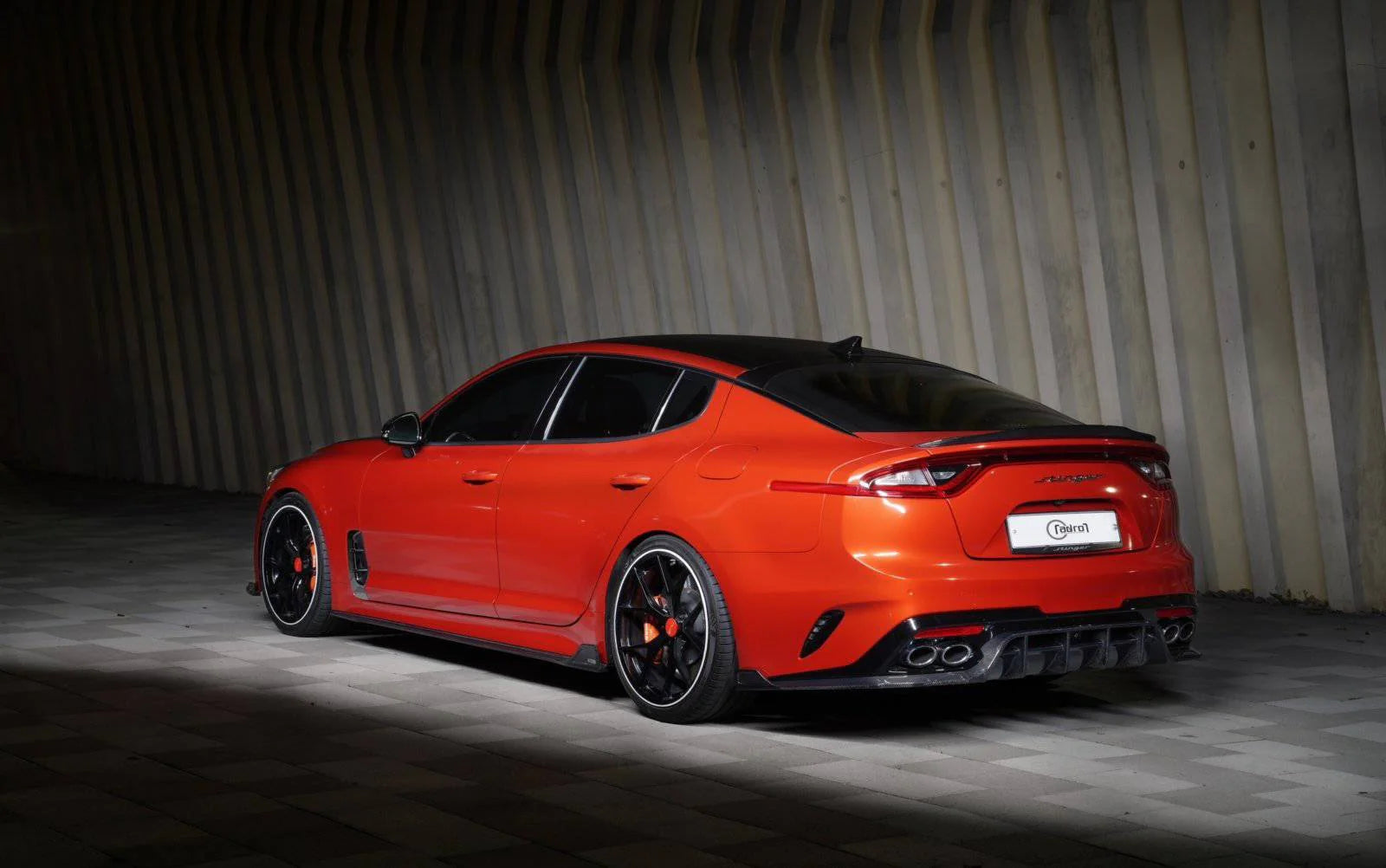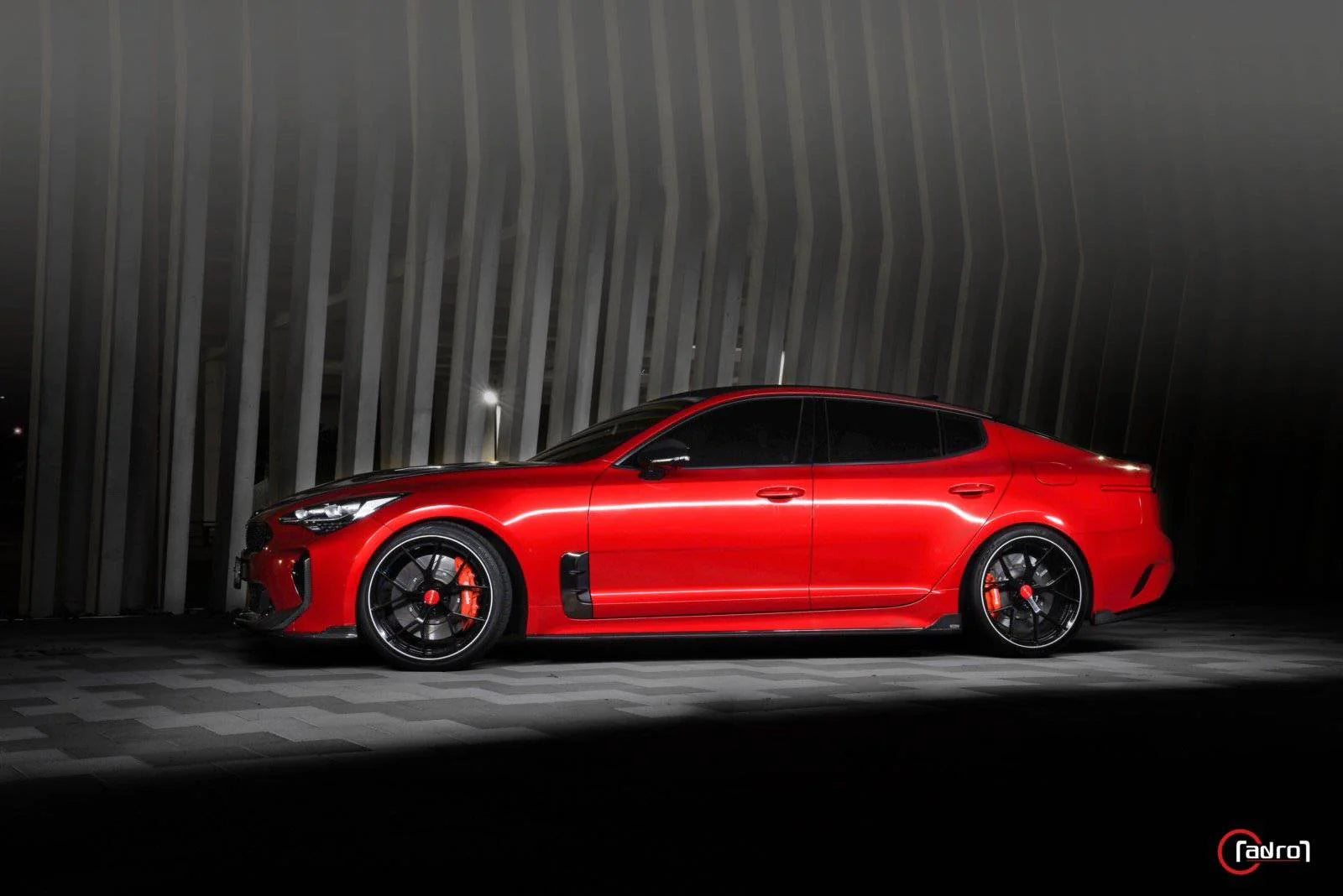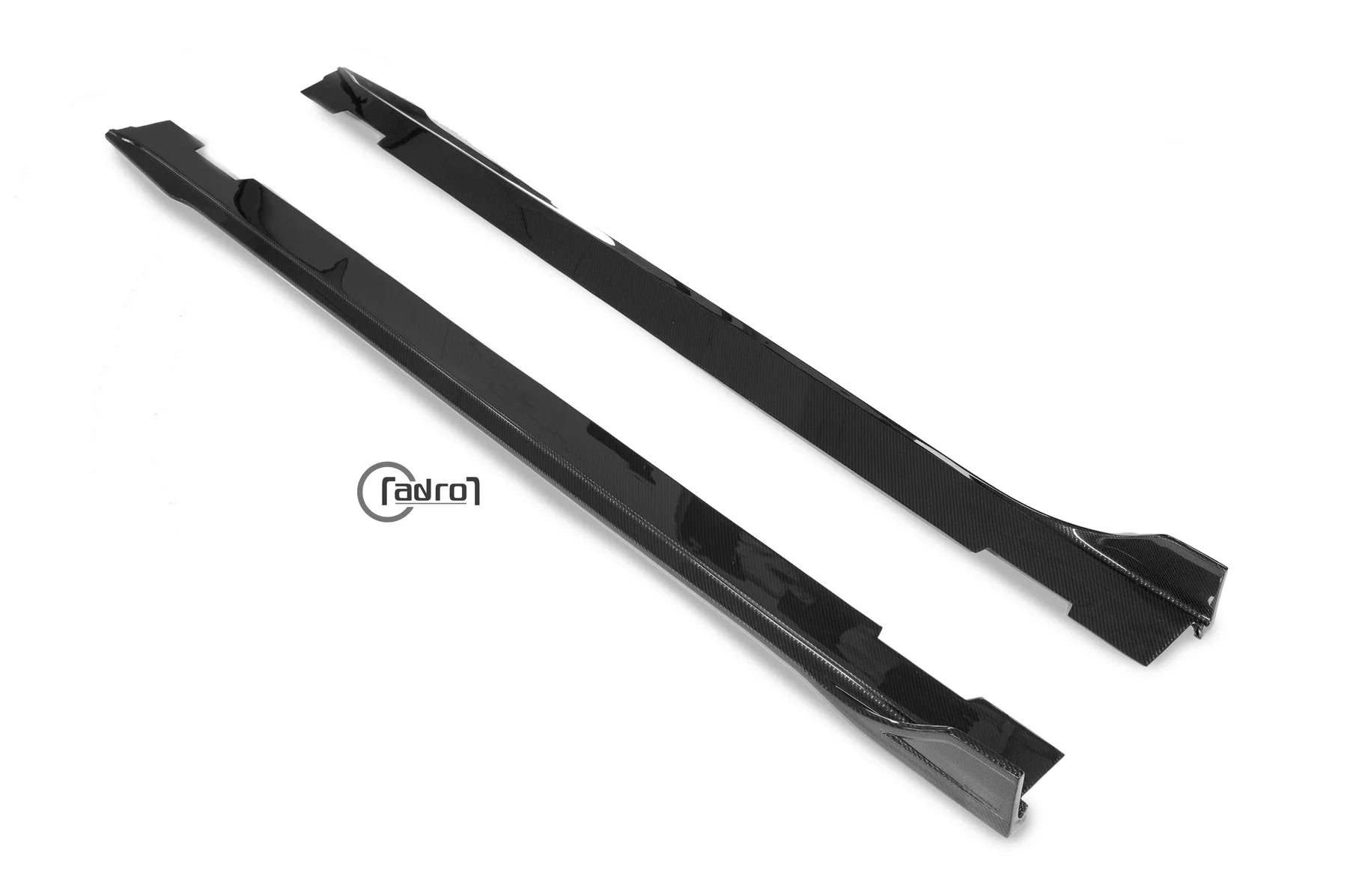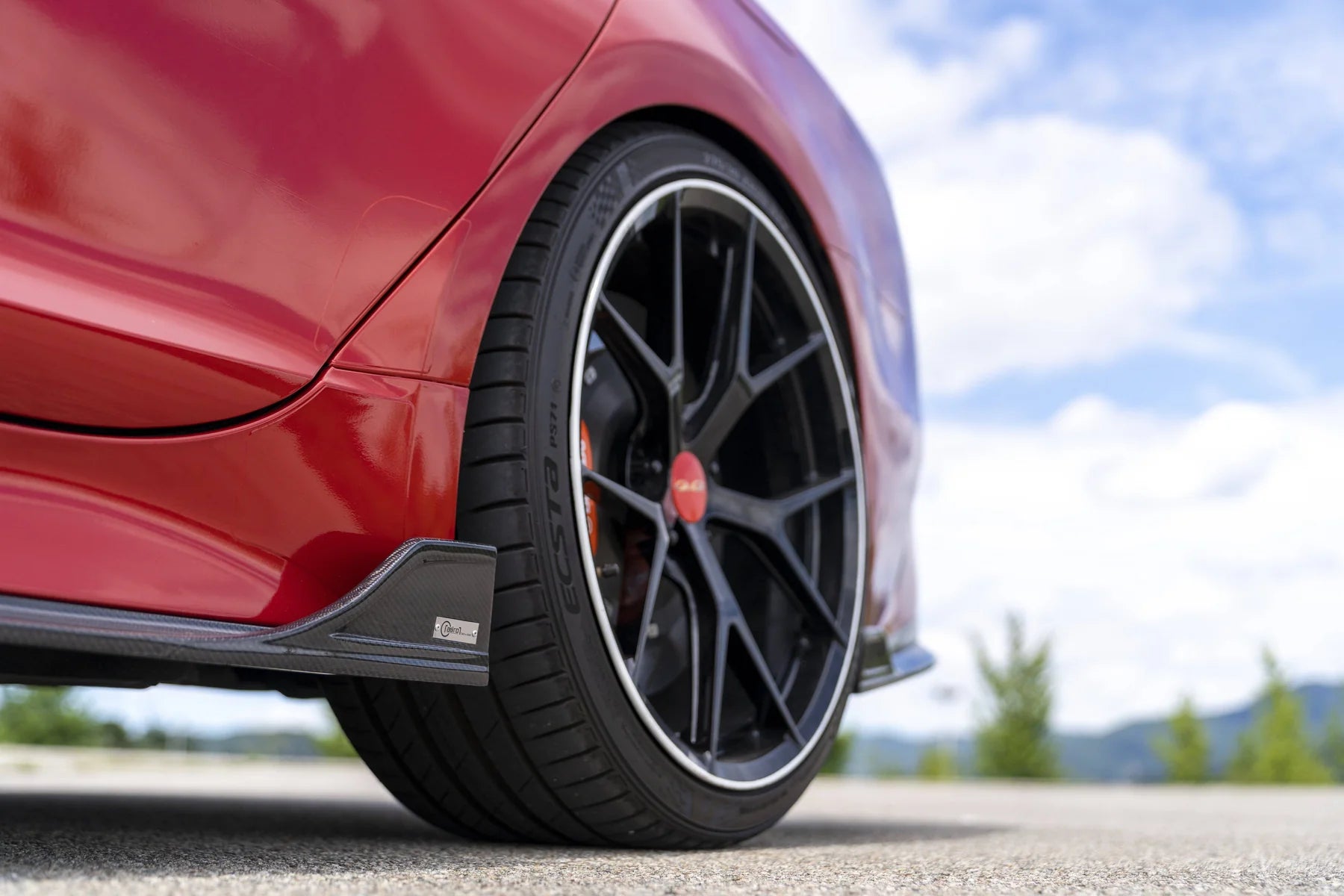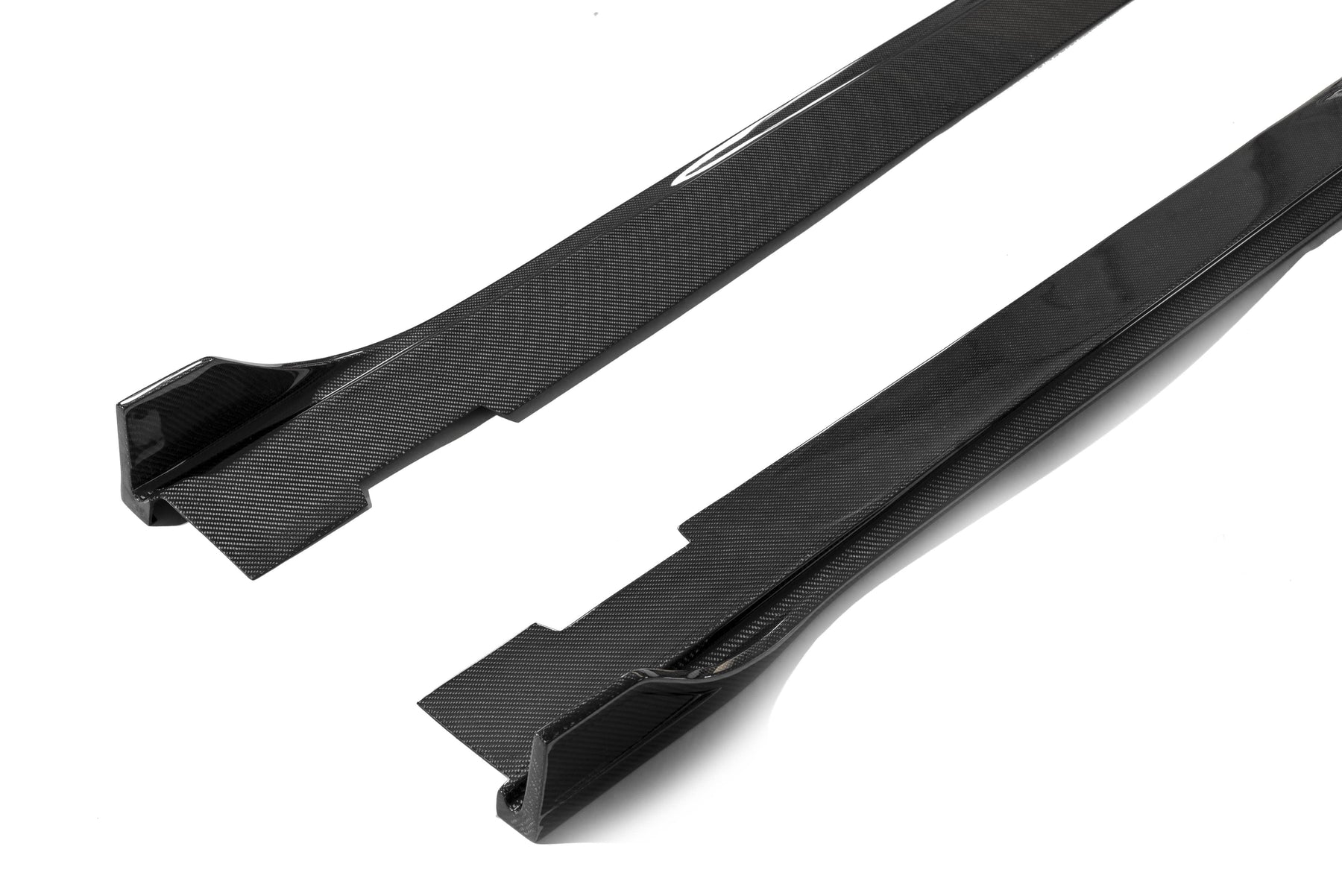 KIA STINGER CARBON FIBER SIDE SKIRT V2
SKU: A12A30-1402
---
Pickup available at iilumolab
Please enquire for pick-up availabilities.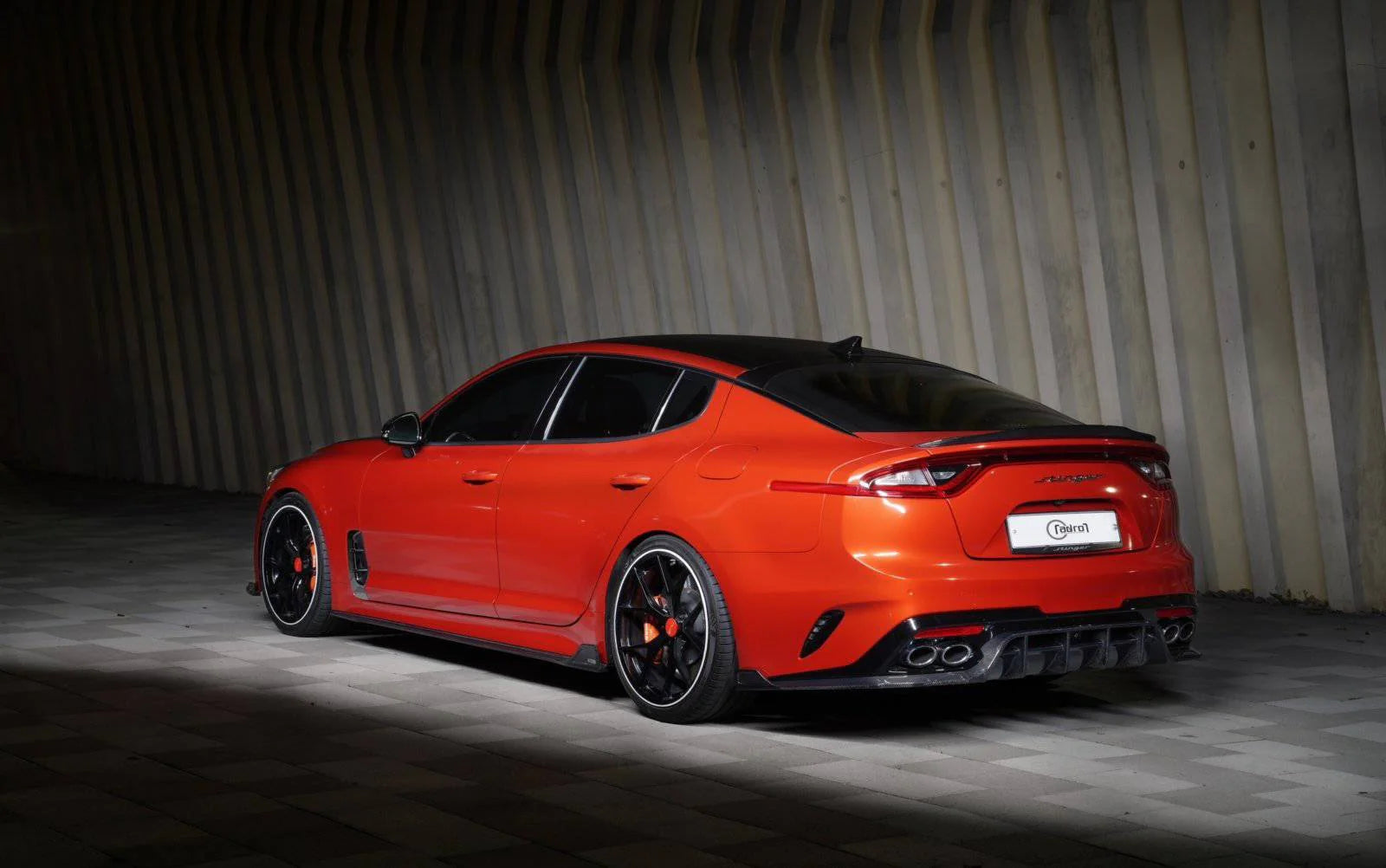 KIA STINGER CARBON FIBER SIDE SKIRT V2
Click HERE to make a booking
The V2 carbon fiber side skirt kit is still made from the same high-quality handcrafted carbon fiber that you're used to seeing from ADRO, but drops down just a little bit lower than the V1 variant. It also features a built-in air winglet, making a pair perfectly with the ADRO V2 carbon fiber rear diffuser. The side skirt is designed to fit all Kia Stinger models from 2018 to 2022, no matter what trim level you have. It's super easy to install and will fit properly the first time. This will make a massive difference in the appearance of the side profile of your Kia Stinger and it looks right at home on everything from a 2.0 base model all the way up to the GT2.
 

 

SKU:

A12A30-1402

Compatible with: 

2023 Kia Stinger GT2
2023 Kia Stinger GT1
2023 Kia Stinger GT-Line
2022 Kia Stinger GT2
2022 Kia Stinger GT1
2022 Kia Stinger GT-Line
2021 Kia Stinger GT2
2021 Kia Stinger GT1
2021 Kia Stinger GT
2021 Kia Stinger GT-Line
2020 Kia Stinger GT2
2020 Kia Stinger GT1
2020 Kia Stinger GT
2020 Kia Stinger GT-Line
2019 Kia Stinger GT2
2019 Kia Stinger GT1
2019 Kia Stinger GT
2019 Kia Stinger Premium
2019 Kia Stinger 2.0 Base
2018 Kia Stinger GT2
2018 Kia Stinger GT1
2018 Kia Stinger GT
2018 Kia Stinger Premium
2018 Kia Stinger 2.0 Base

This kit includes:

Pair of carbon fiber side skirts

Material:

Wet carbon fiber

Dimensions:
TBA

What's in the box:

2 Carbon fiber side skirts
3M tape
Installation manual

Catalog:
Kia Stinger Carbon Fiber Body Kit Vol.8
Installation guide:

Kia Stinger Installation Guide


Additional self-tapping screws and/or rivets are recommended

Version:

V2