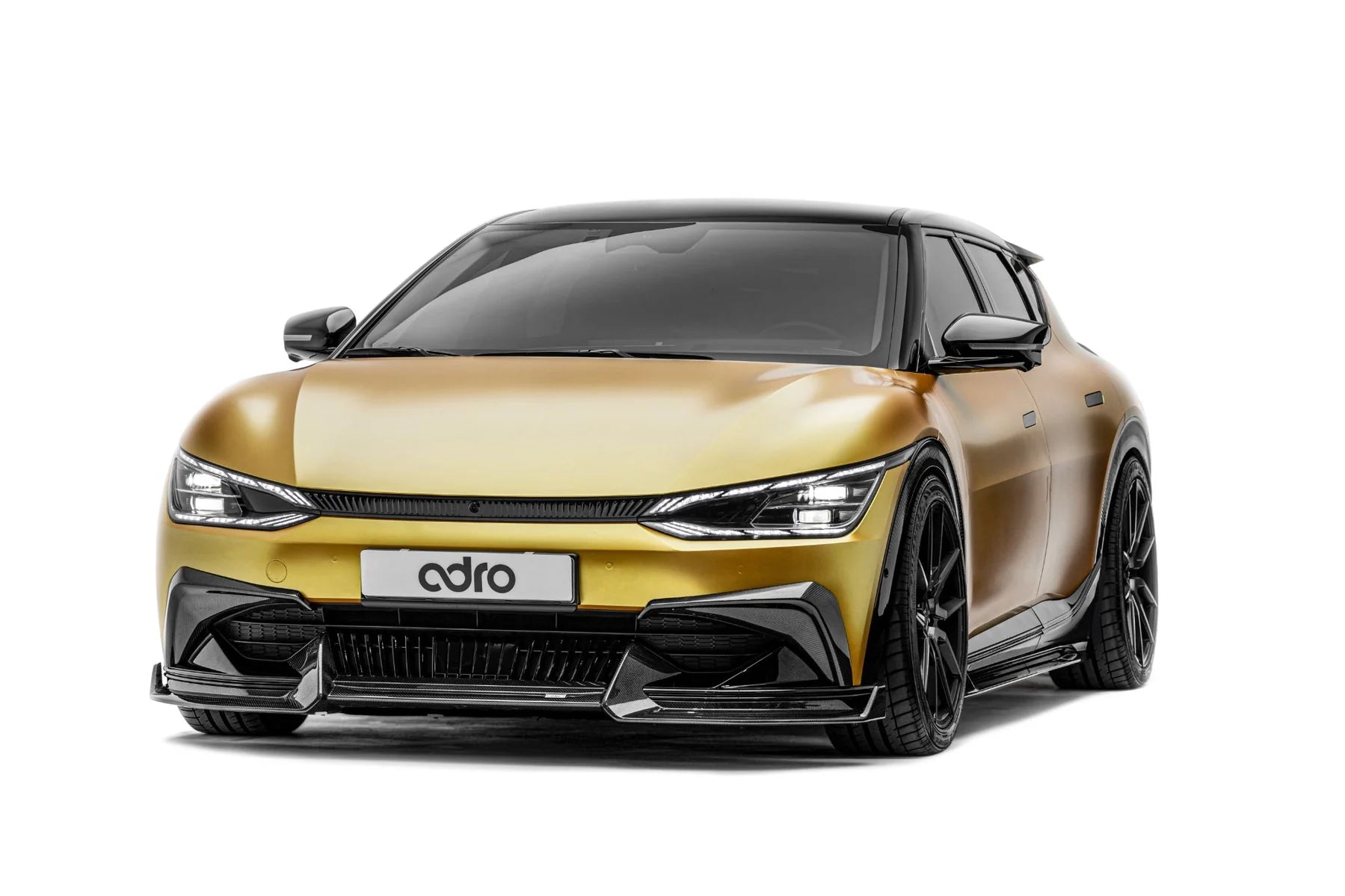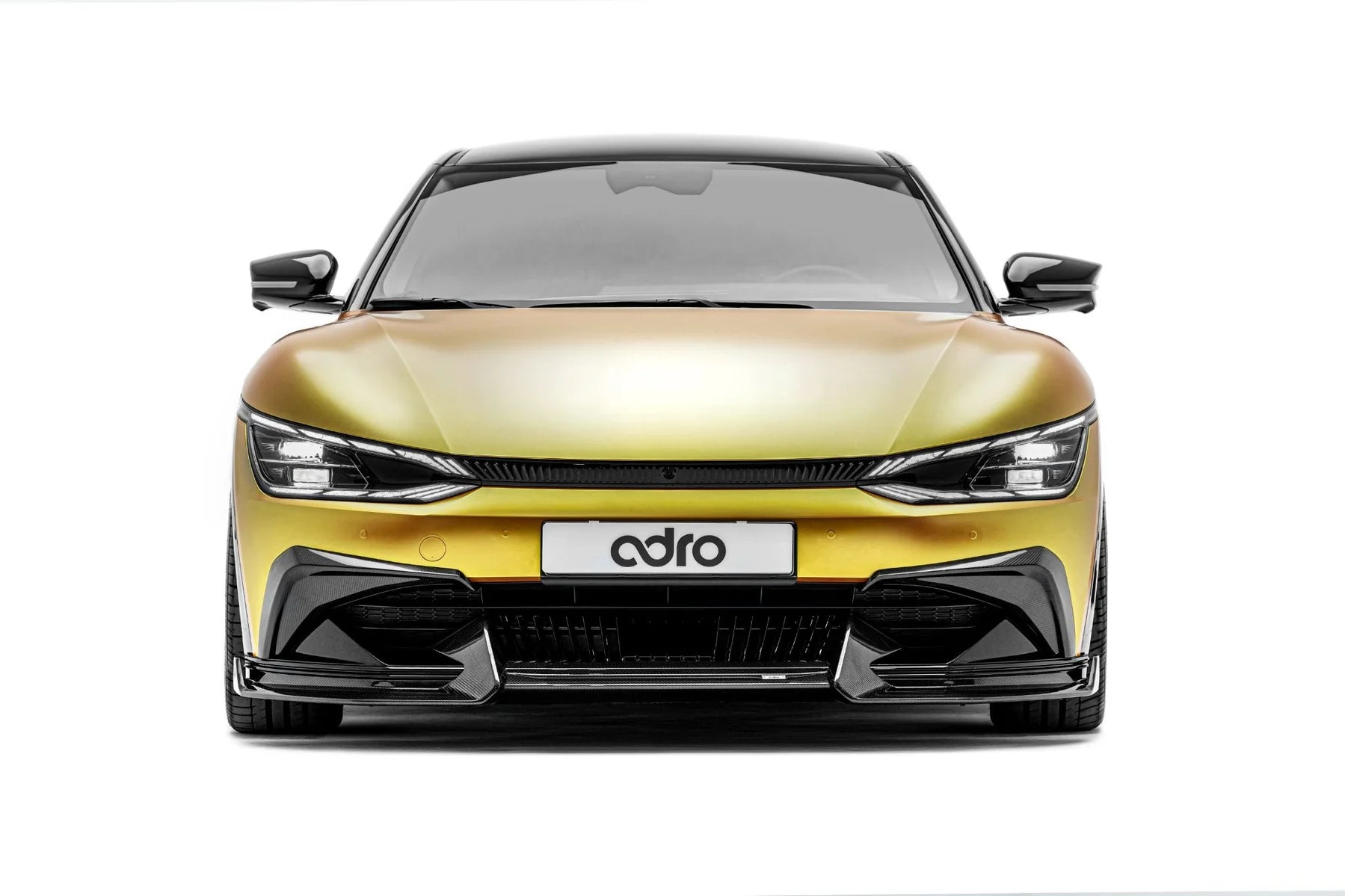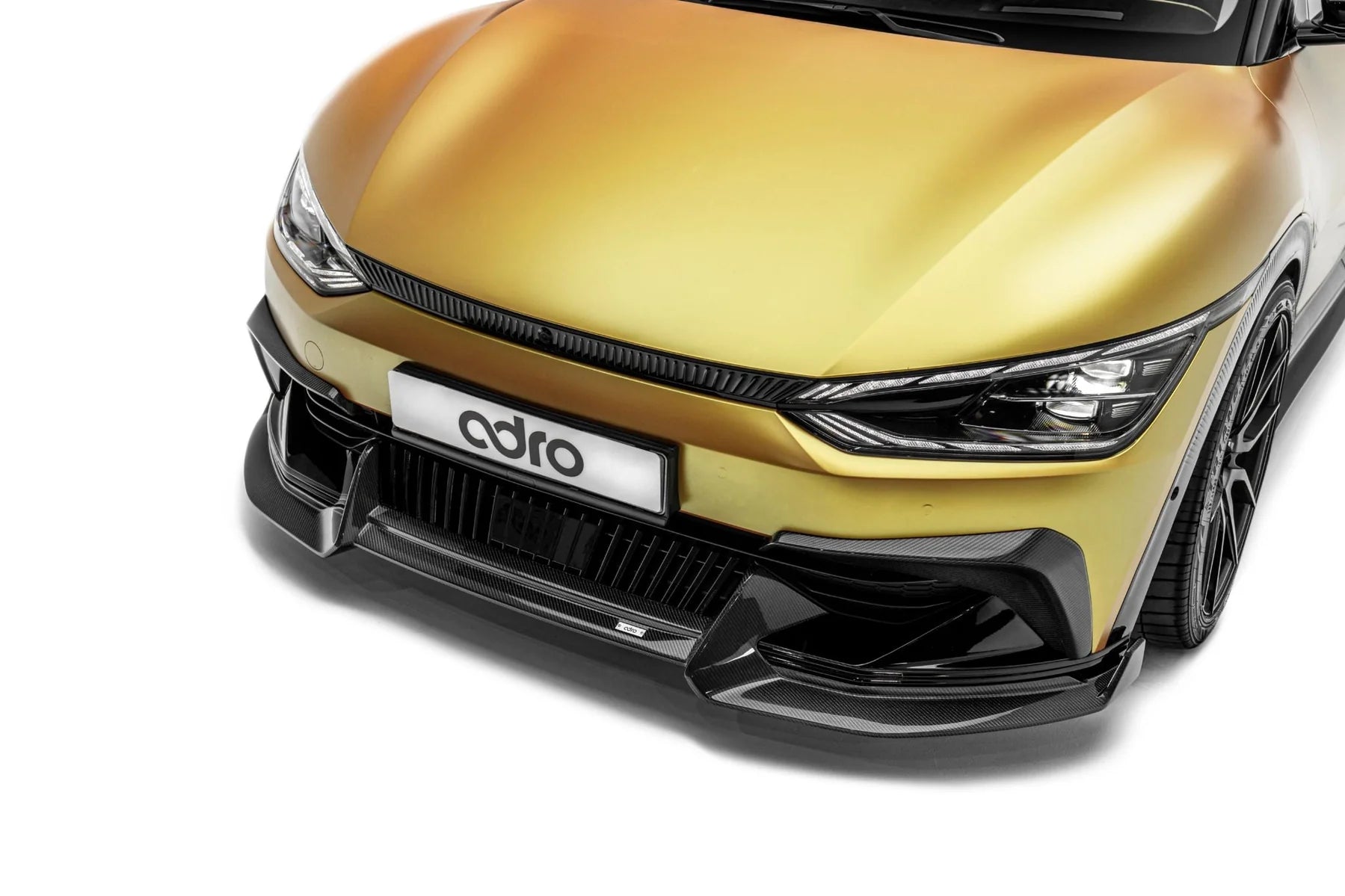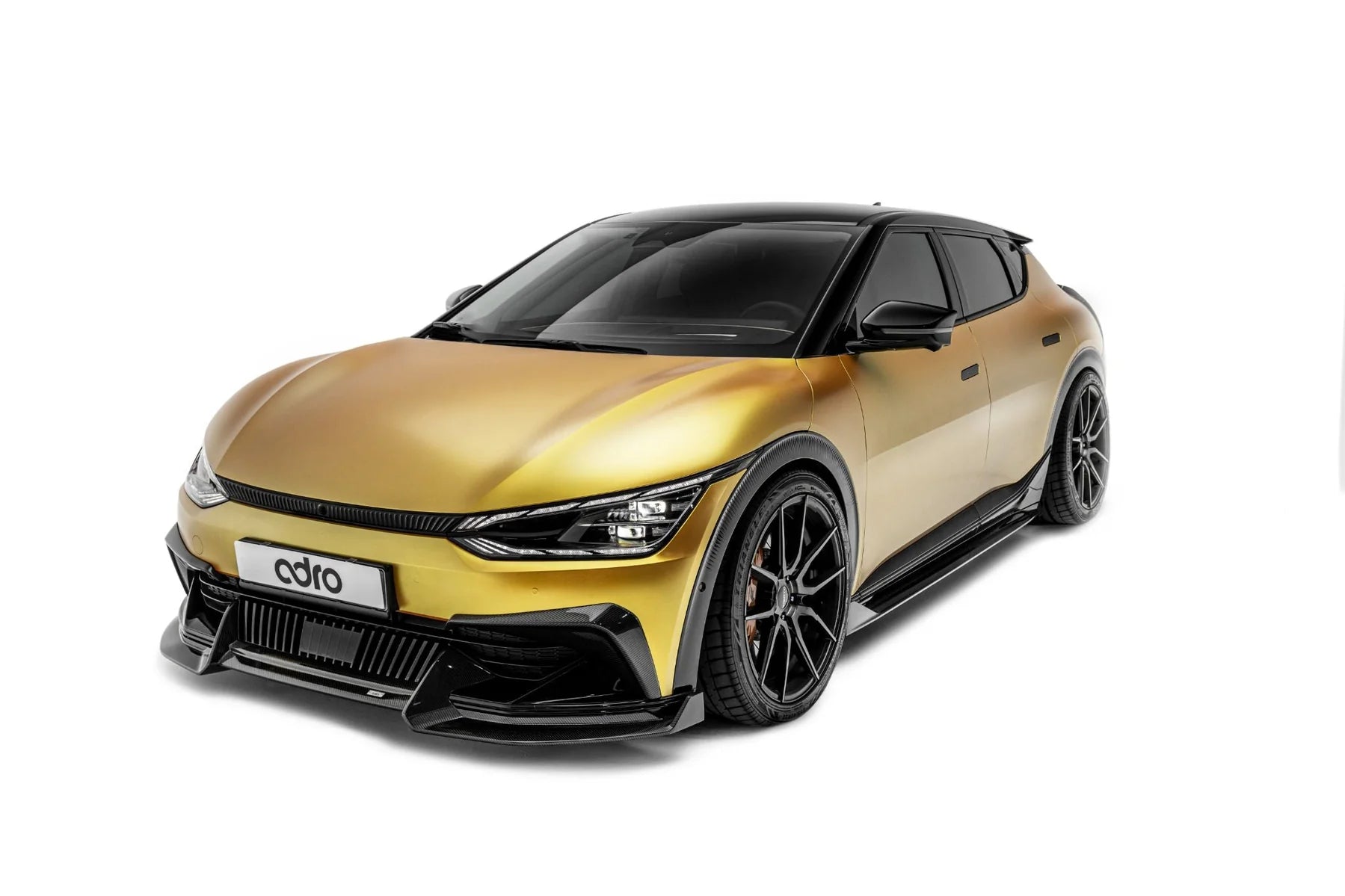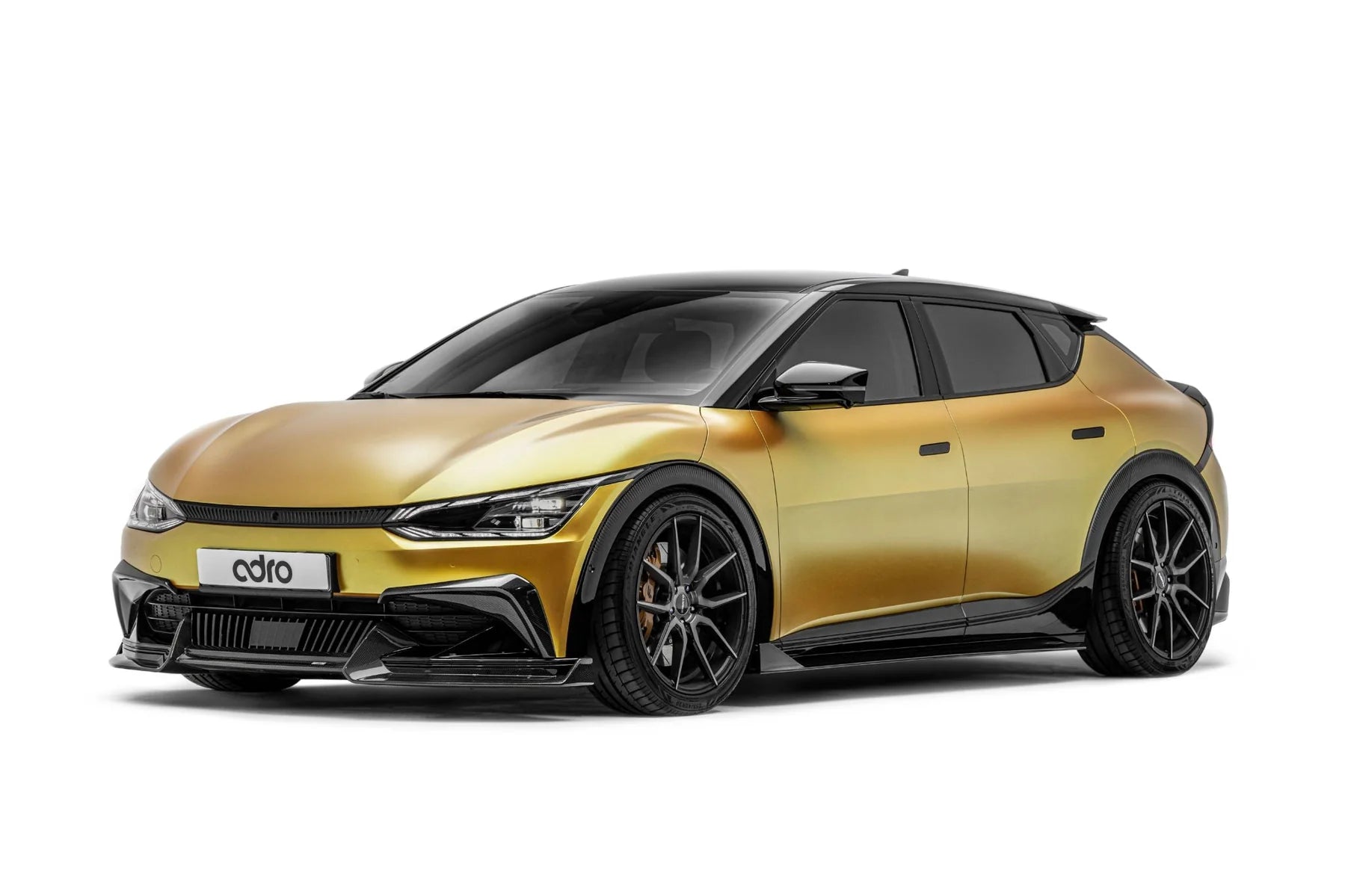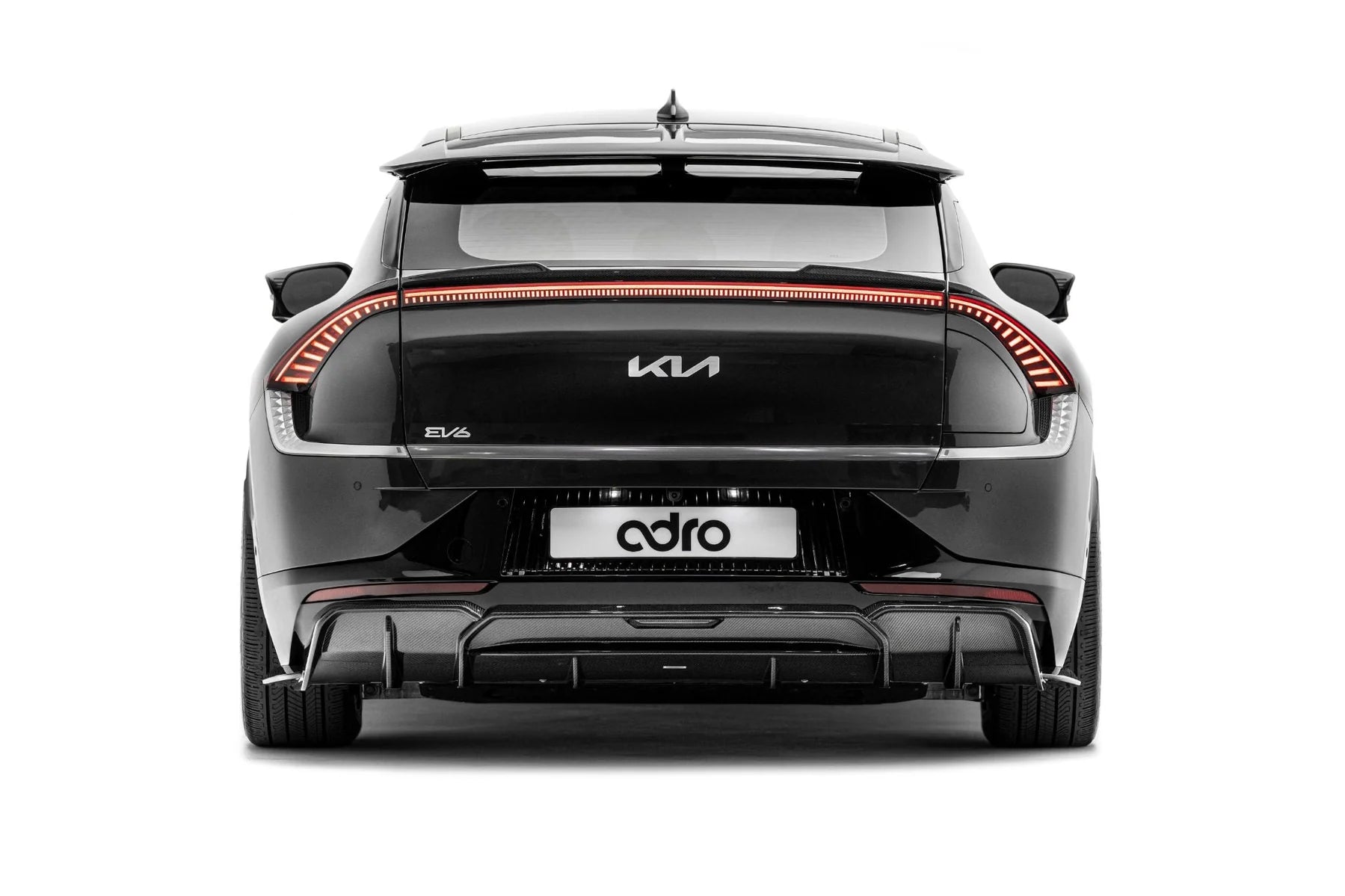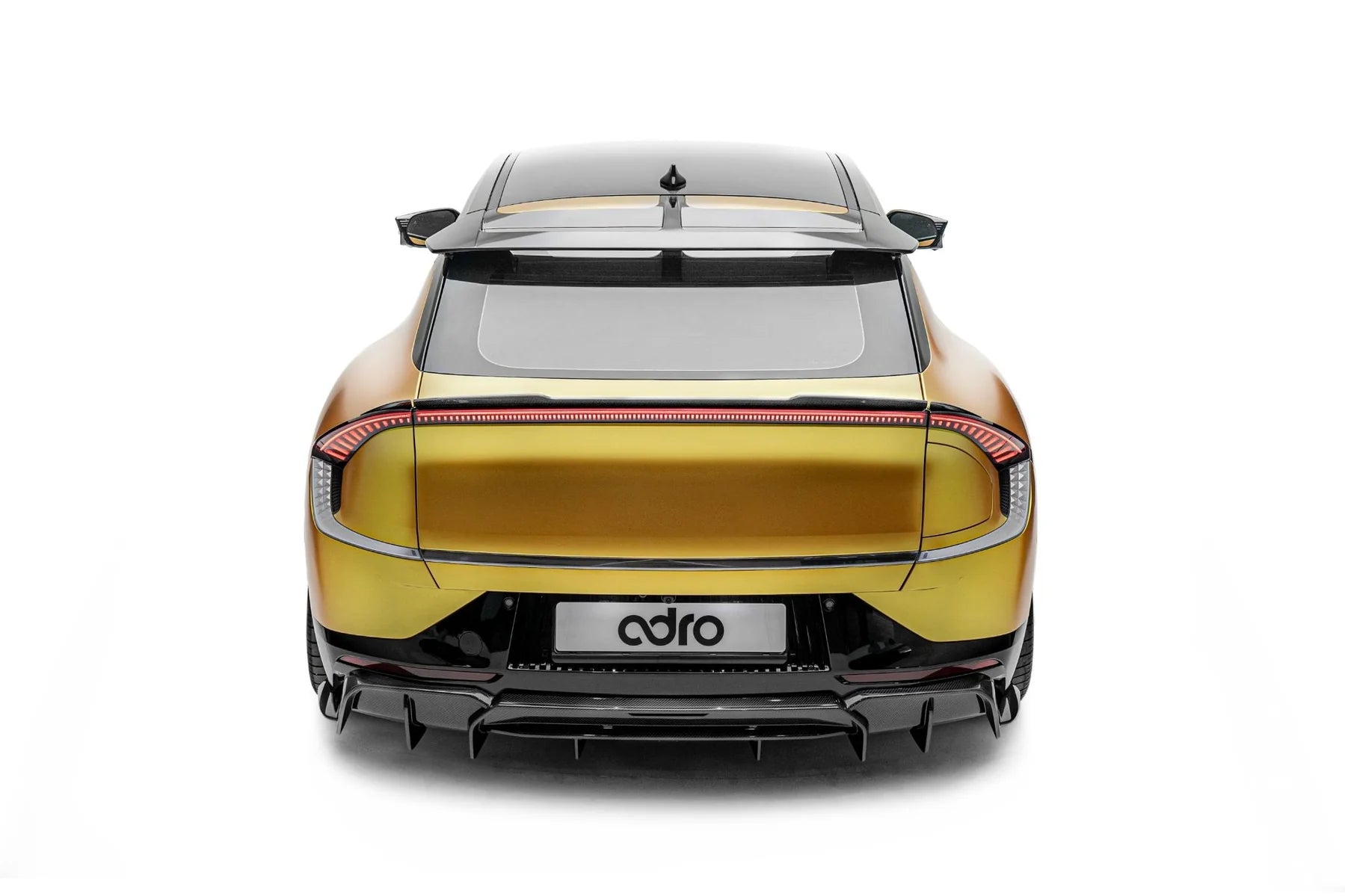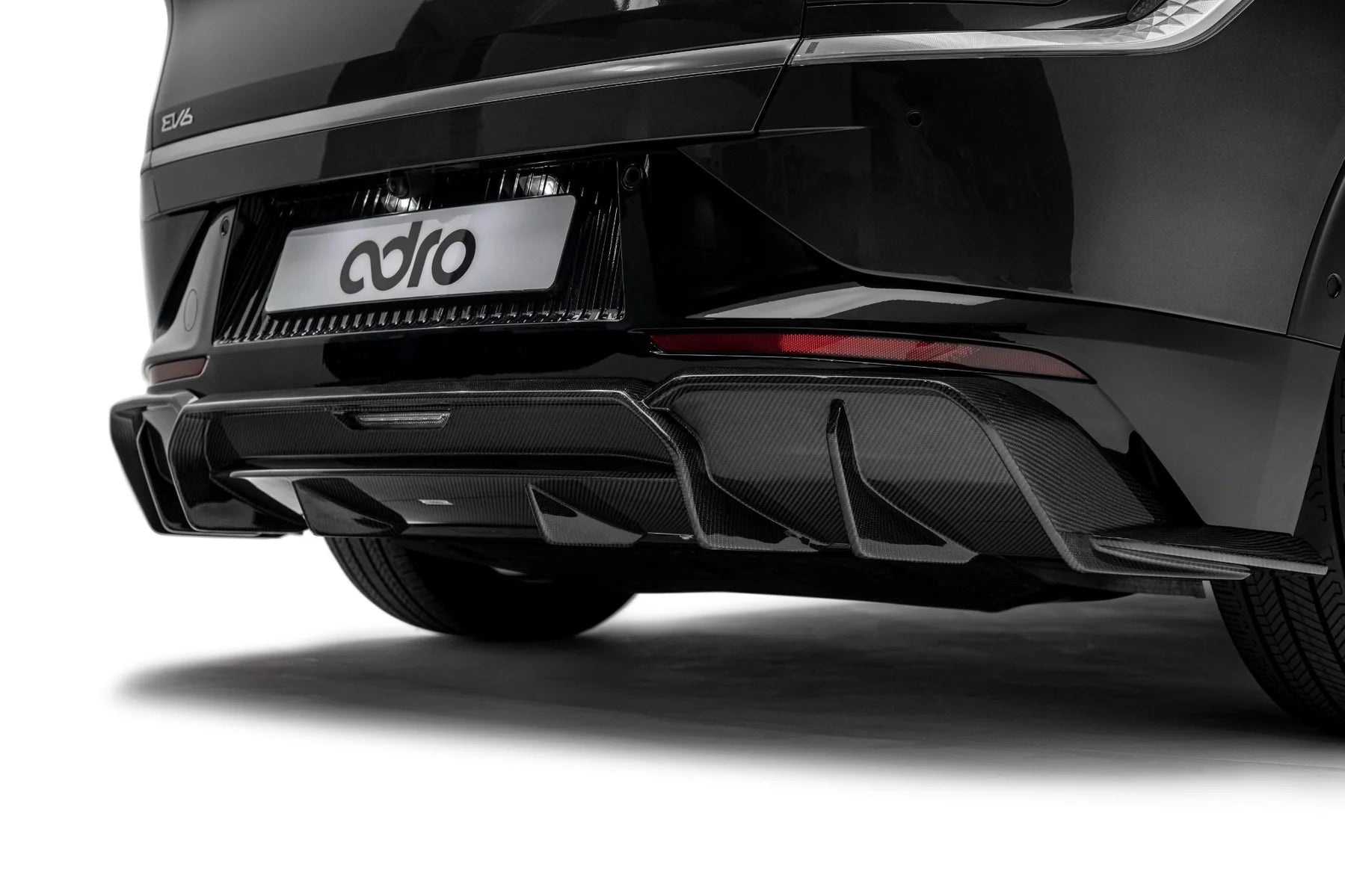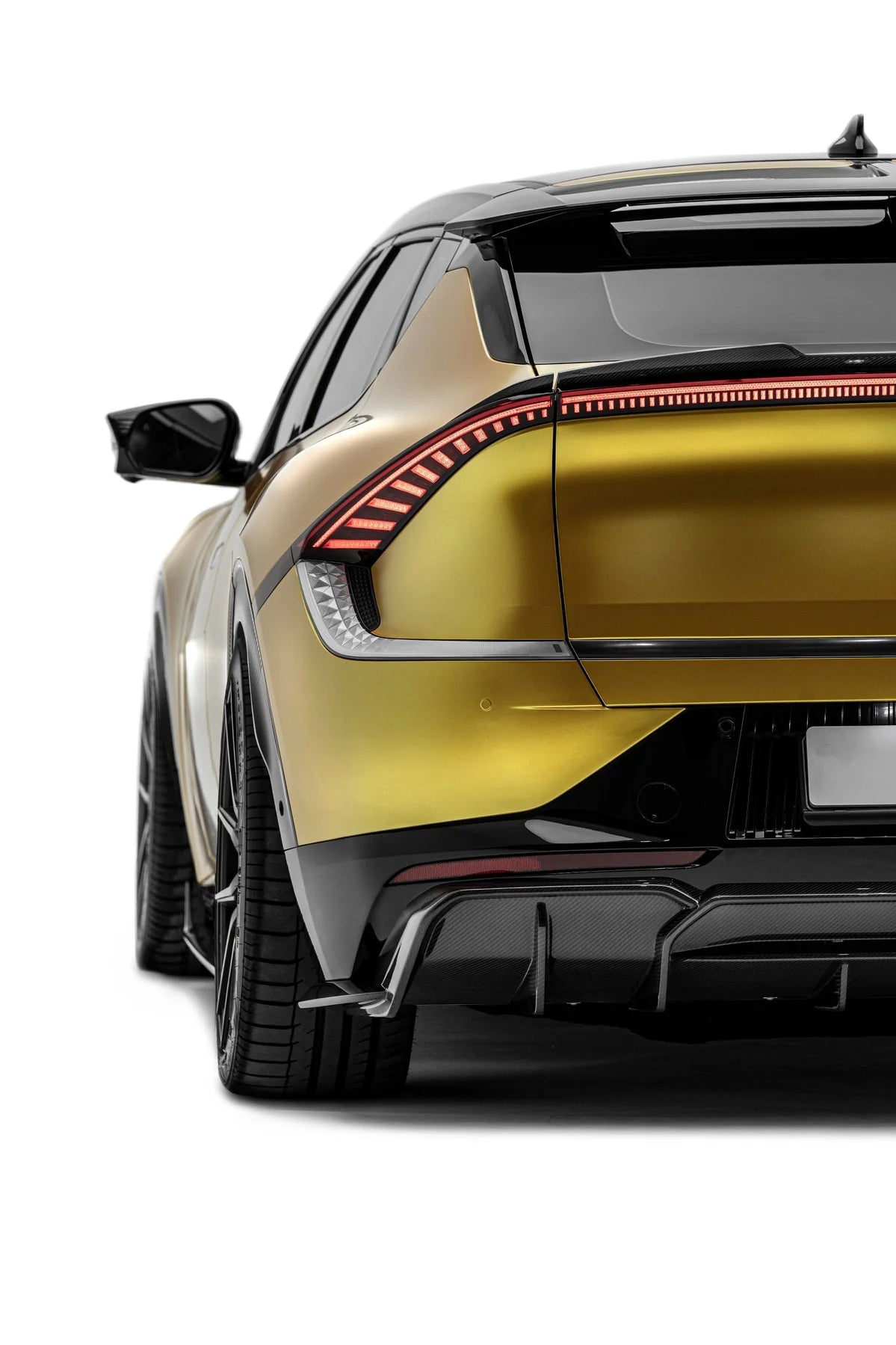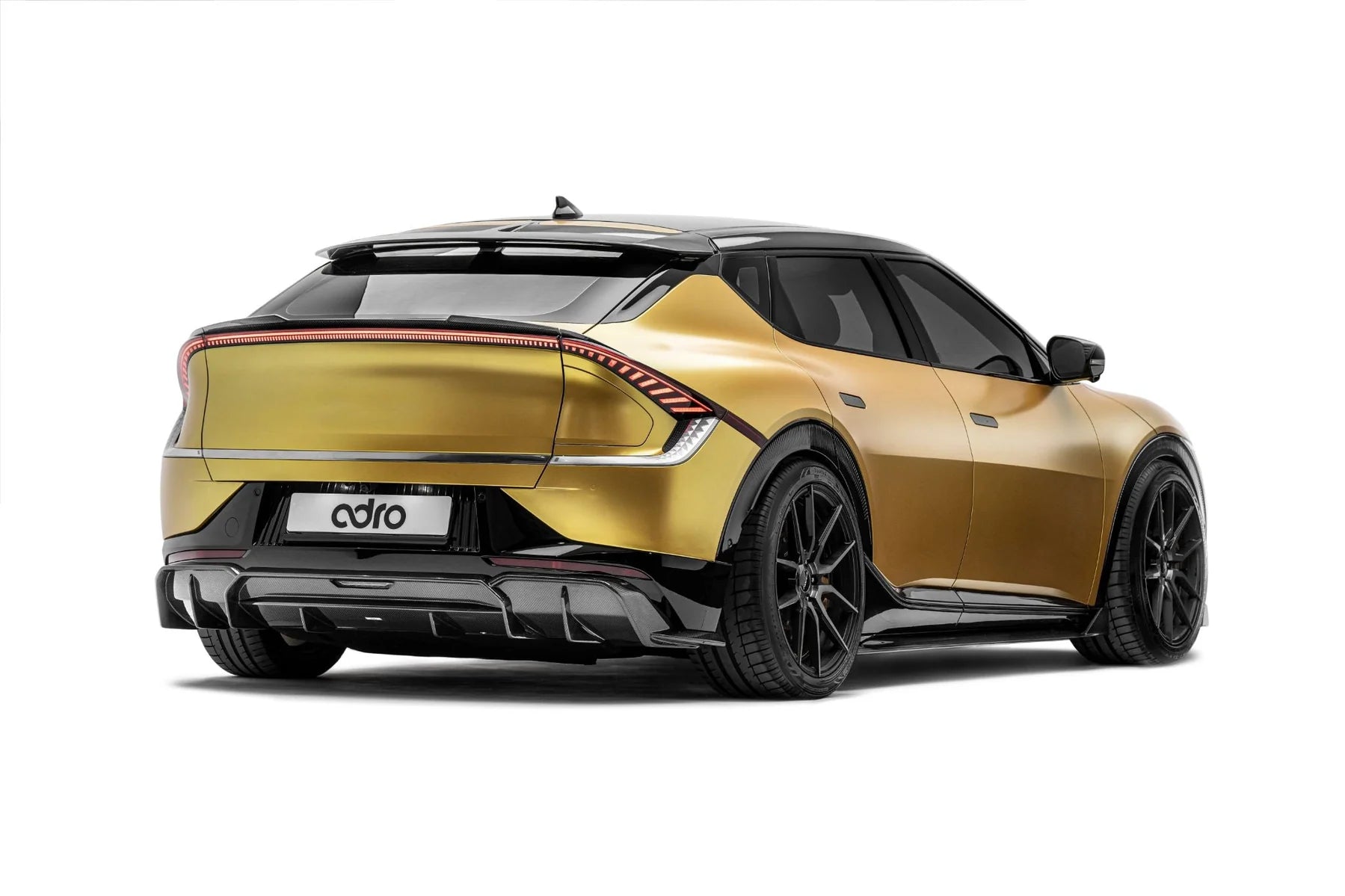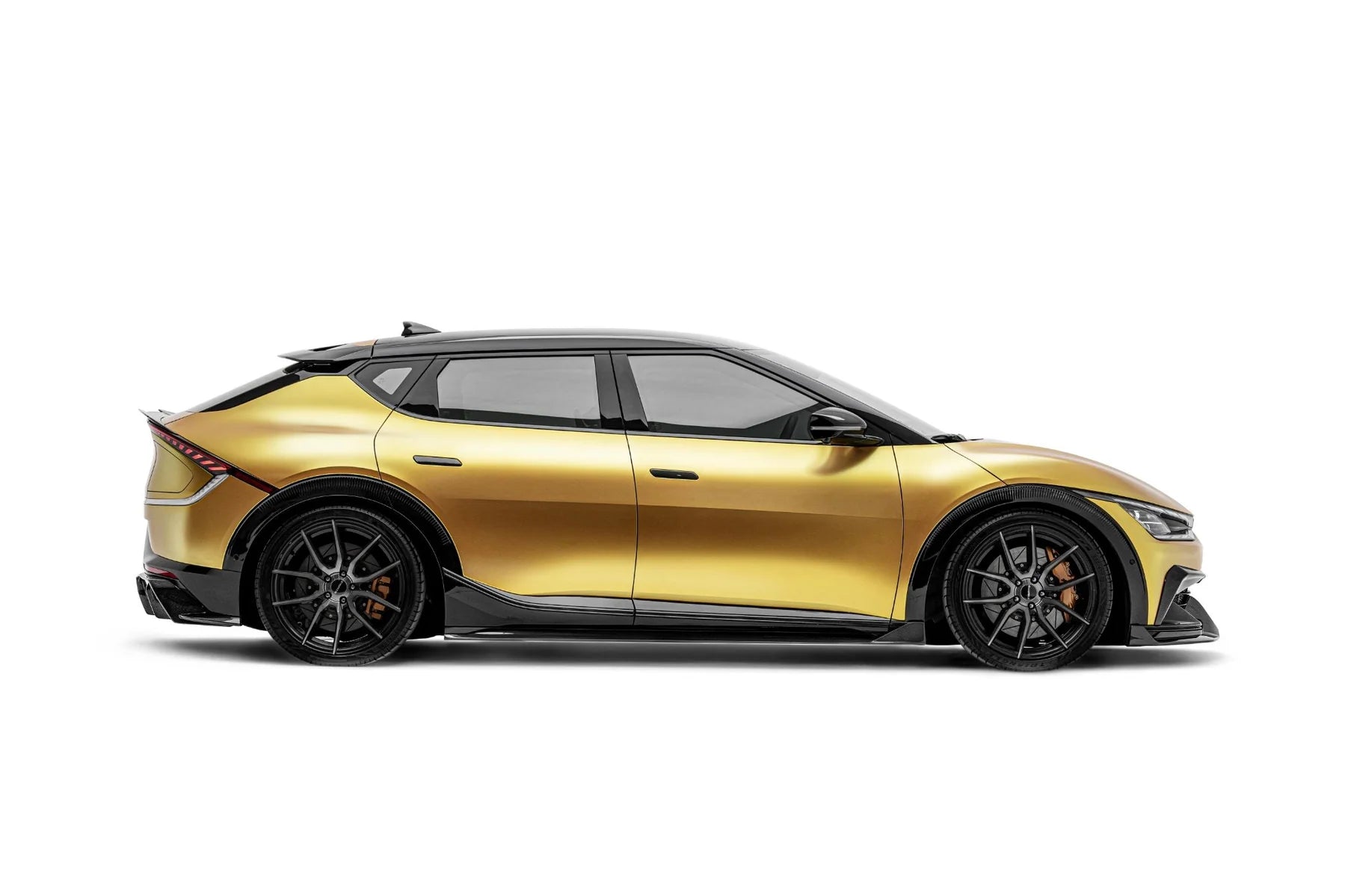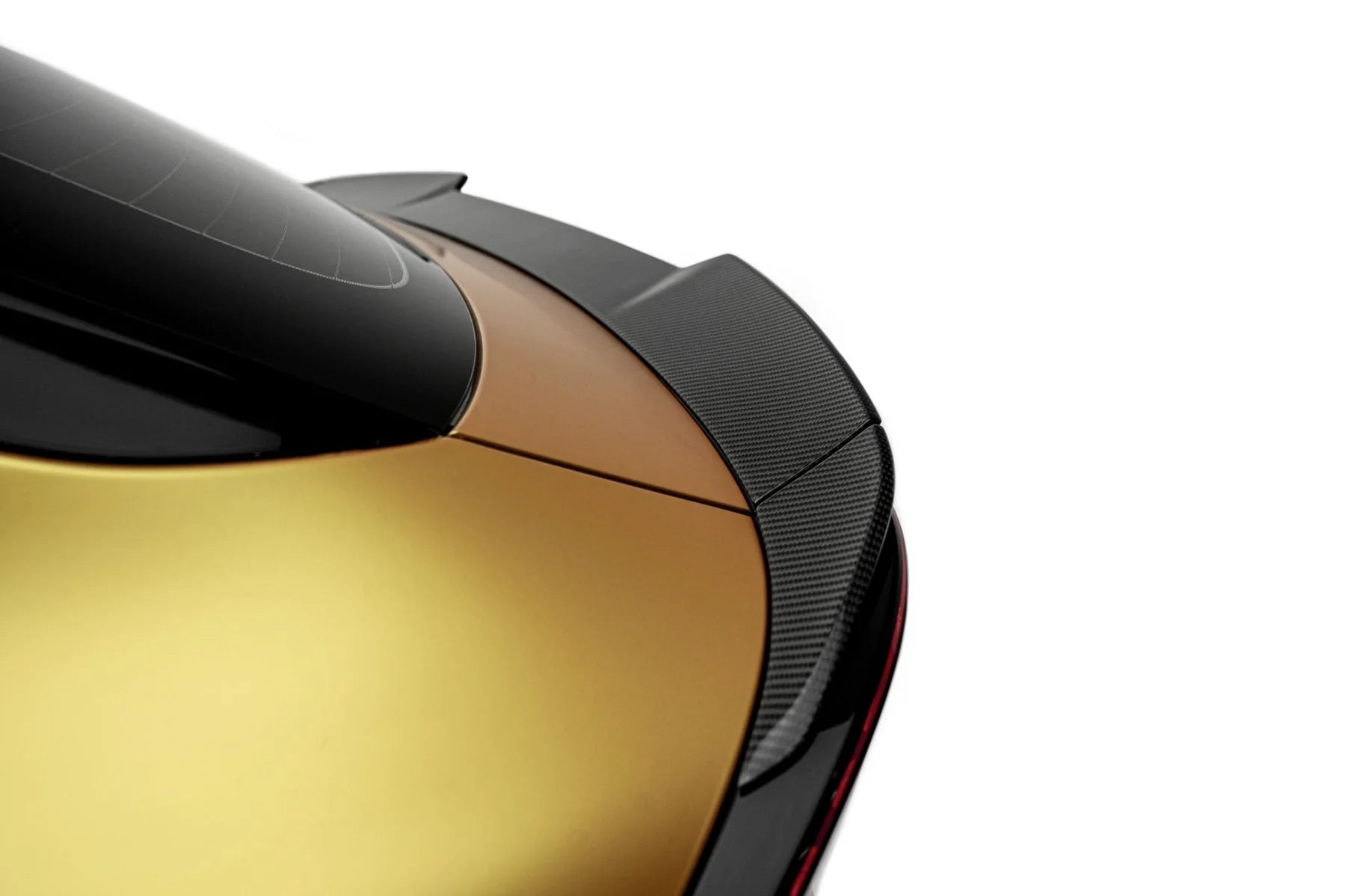 KIA EV6 COMPLETE KIT
SKU:
---
Pickup available at iilumolab
Please enquire for pick-up availabilities.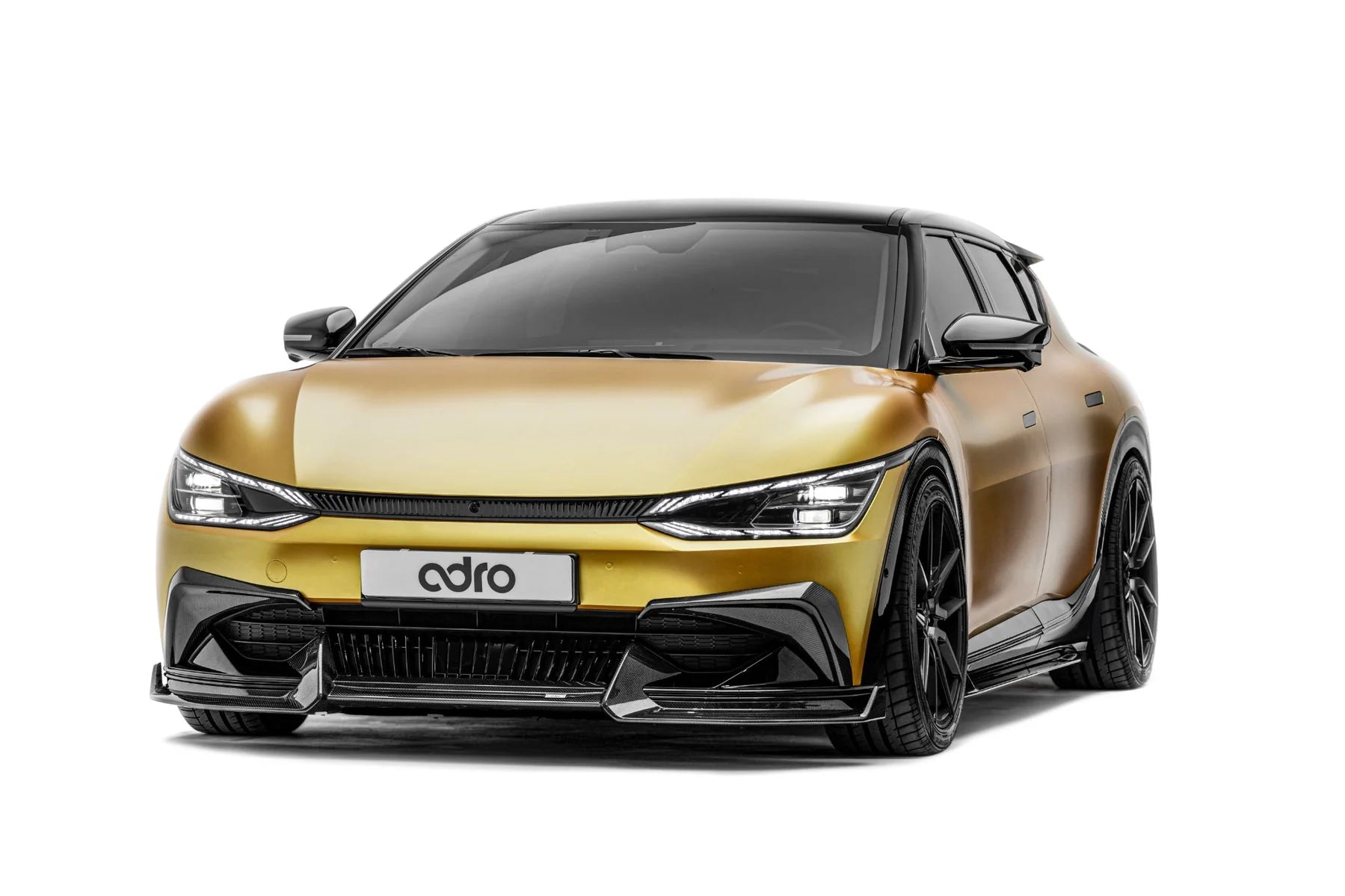 Click HERE to make a booking
The EV community is getting some love with the ADRO. Get better aerodynamics and a more aggressive look by adding this carbon fiber aero kit to the Kia EV6. The aerodynamic design assists with cornering capabilities as well as battery range while the real carbon fiber construction ensures this kit will last for years to come.  
SKU:

A12A40-1201
A12A40-1401
A12A40-1301
A12A40-1501


Compatible with:


2022 EV6 First Edition
2022 EV6 Light
2022 EV6 Wind
2022 EV6 GT
2022 EV6 GT Line

*Front lips are not compatible with the GT and GT Line.

Full kit includes:


3 Piece Front Lip (Upper and Lower)
Side Skirts
Rear Diffuser
3 Piece Spoiler


Material:

Wet Carbon Fiber

Dimensions:

 

Front Lips (Upper): 275 mm x 472 mm x 253 mm
Front Lips (Lower): 486 mm x 1843 mm x 248 mm
Side Skirts: 2,046 mm x 178 mm x 104 mm
Rear Diffuser: 545 mm x 1,790 mm x 218 mm
Spoiler: 241 mm x 1,446 mm x 113 mm

What's in the box:

3-Piece Front Lip: 4 lbs (1.81 kg)
Side Skirts: 6.9 lbs (3.14 kg)
Rear Diffuser: 5.8 lbs (2.62 kg)
3-Piece Spoiler: 0.95lbs (0.43 kg)


What's in the box:

1 3-Piece Front Lip (2 Upper and 1 Lower)
2 Side Skirts
1 Rear Diffuser
1 3-Piece Spoiler
3M Tape
Screws
Installation Manual

Version:

v1