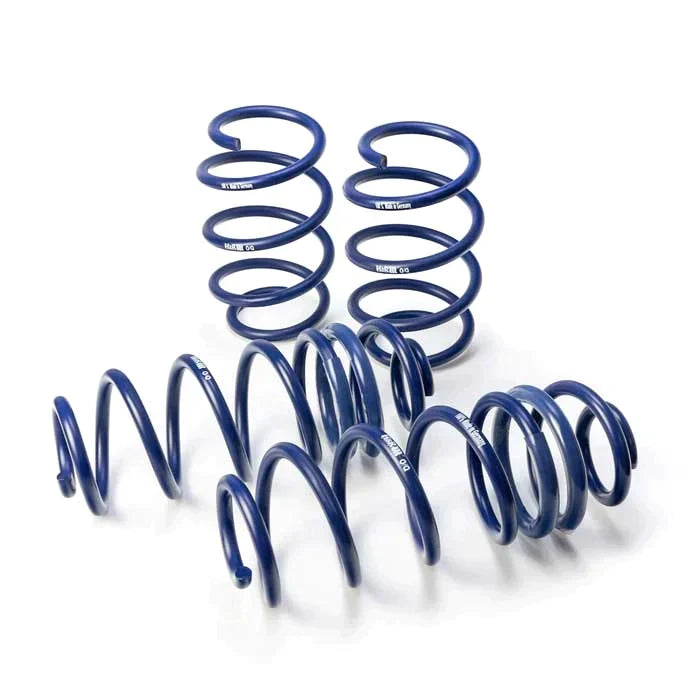 H&R Super Sport Springs : BMW 3 Series F30 / 4 Series F32 F36 / M4 F82
SKU: 28877-2
---
Click HERE to make a booking
H&R Sport Springs are the most preferred choice when it comes to replacing the stock springs of your vehicle for suspension tuning. When you go for H&R, you are sure to maximize your ride comfort and driving confidence as a result of the decreased body roll and lowered center of gravity for improved handling and chassis balance.
The progressive spring rates of H&R Sports are increased by 10-20% over stock, and they're designed to provide superb ride quality and comfort during normal driving conditions, yet they stiffen up for proper chassis composure when the roads get twisty!
H&R Springs are manufactured to be strong, resilient, and they won't settle or sag. All H&R springs are crafted from a special 54SiCr6 spring steel to ensure premium quality and performance, and they're shot-peened to increase life by more than 200%. All production is completed by H&R in-house so they can ensure the highest quality for their products. Each spring is 100% tested before leaving the ISO9001-certified production facility in Germany.
Super Sport Springs - Provides superior ride and maximum lowering:
Only from H&R, Super Sport Springs have all the features of Sport Springs, plus additional lowering'great for the seasoned enthusiast looking for a little more. These high tech progressive springs retain superior ride comfort. The handling of your vehicle will be improved with a lower center of gravity. H&R Super Sport Springs give your vehicle the best-looking performance stance.
The image is a generic H&R Sport Spring kit. Item delivered will be specific to your car model.
FEATURES
Best-selling performance street springs

Superb comfort and balance with increased driver confidence

10-20% increase in spring rate over stock

Progressive design for optimal blend of comfort and performance when needed
COMPATIBILITY
2012-2019 BMW 3 SERIES F30 SEDAN RWD [Lowering Amount: 40-45mm]
2012+ BMW 4 SERIES F32 COUPE RWD [Lowering Amount: F - 30mm / R - 20mm]
2014+ BMW 4 SERIES F36 GRAN COUPE RWD [Lowering Amount:

F - 35mm / R - 35mm

]
2014+ BMW M4 F82 COUPE RWD [Lowering Amount: F - 35mm / R - 35mm]