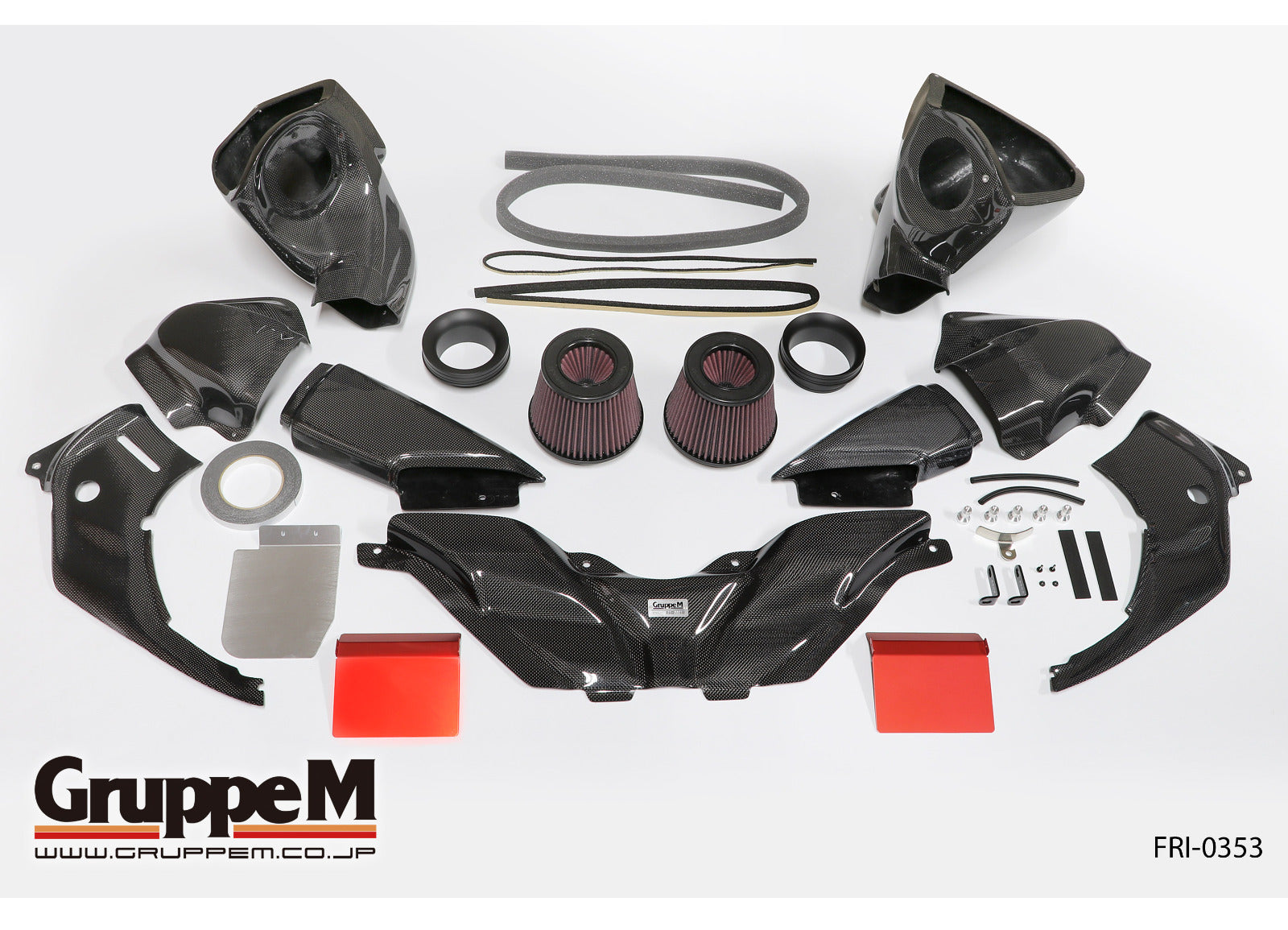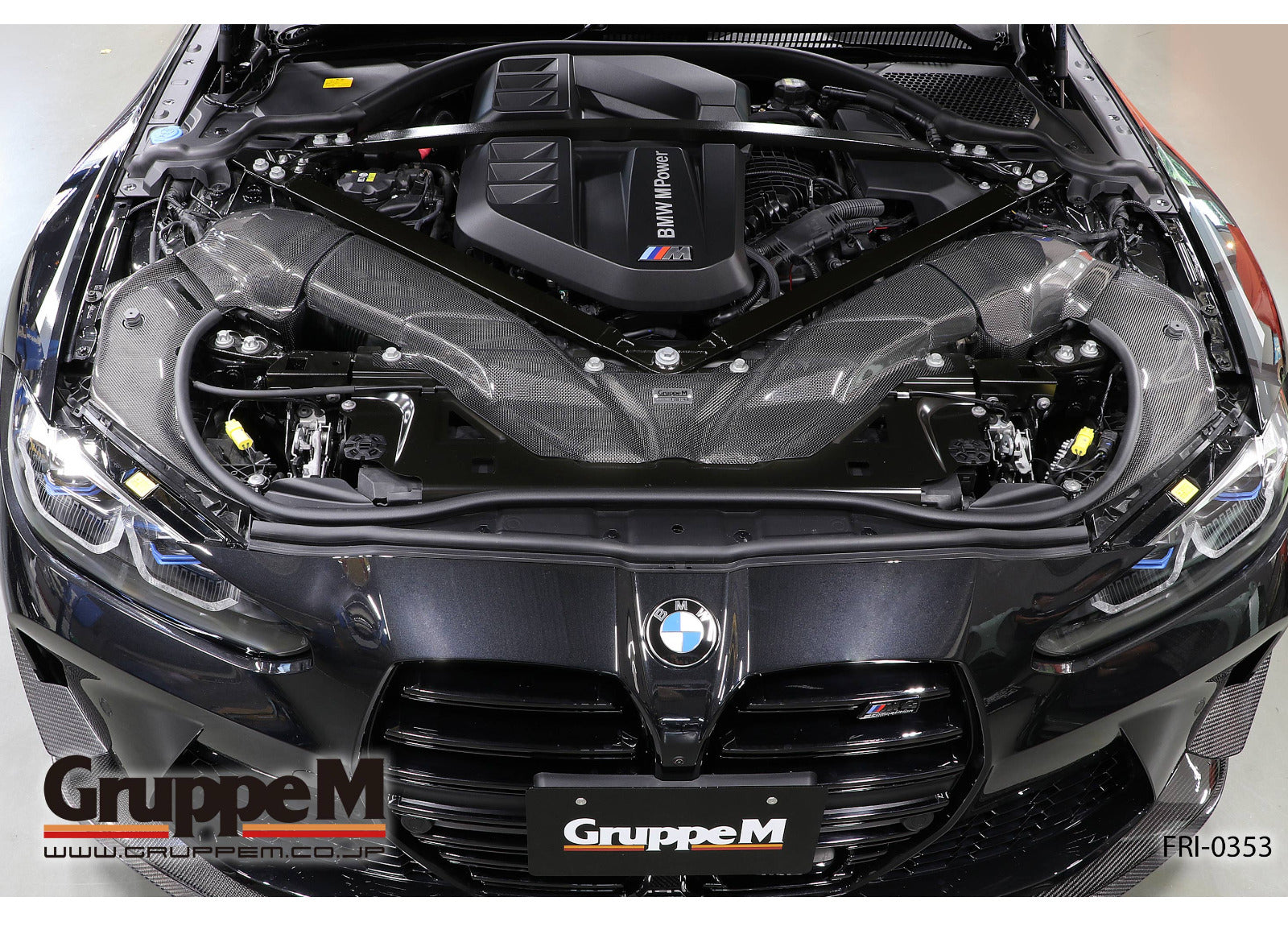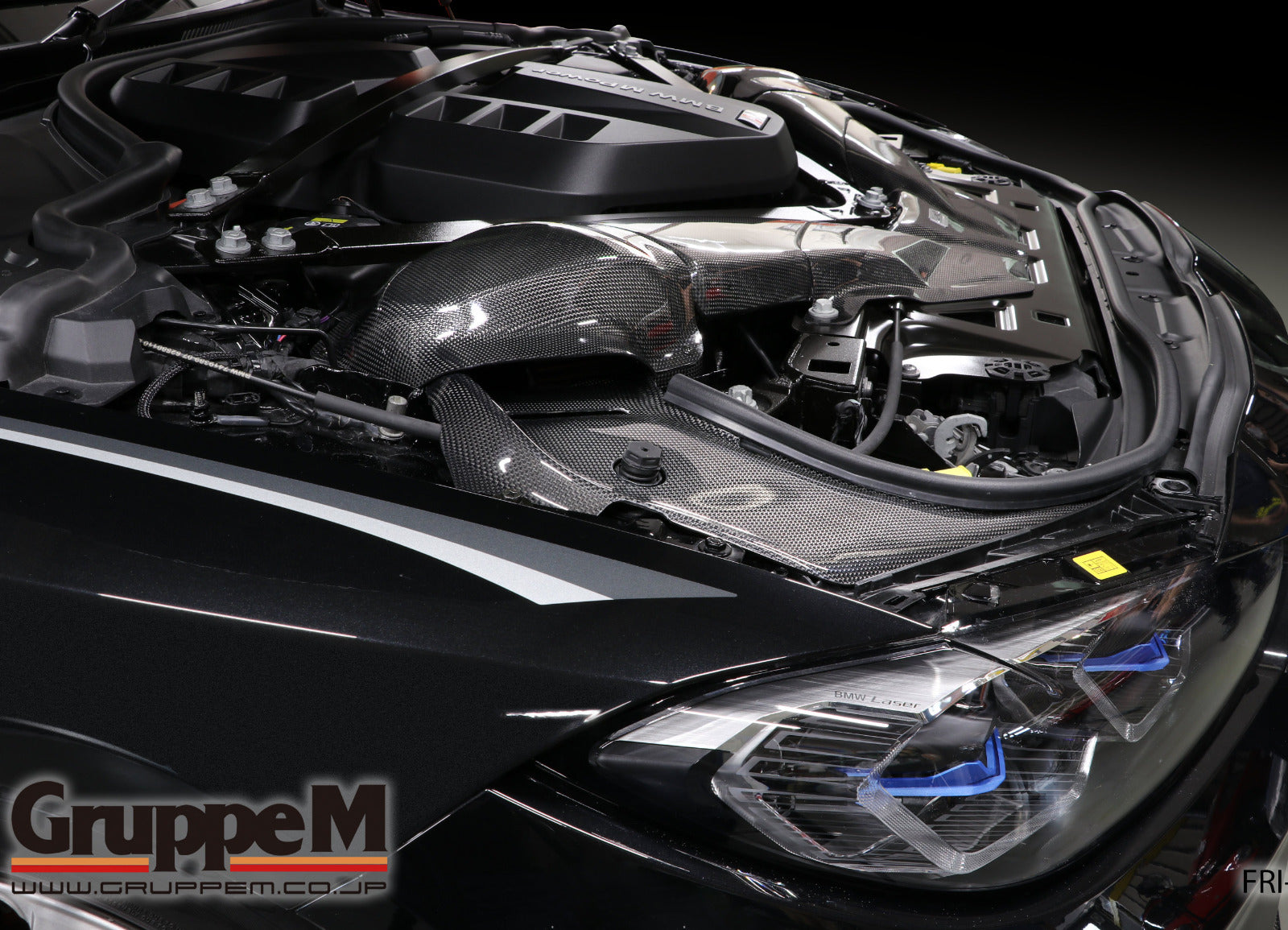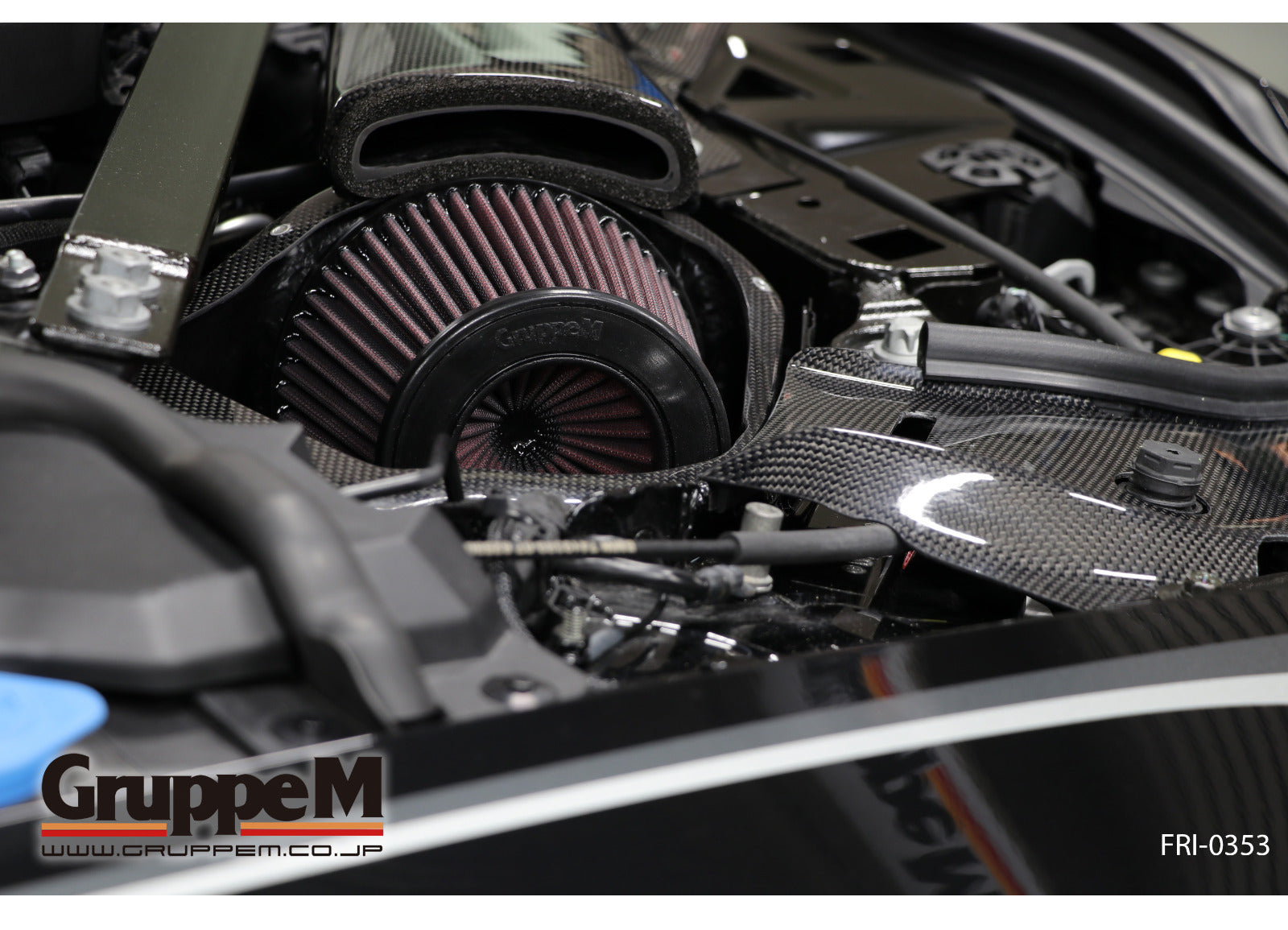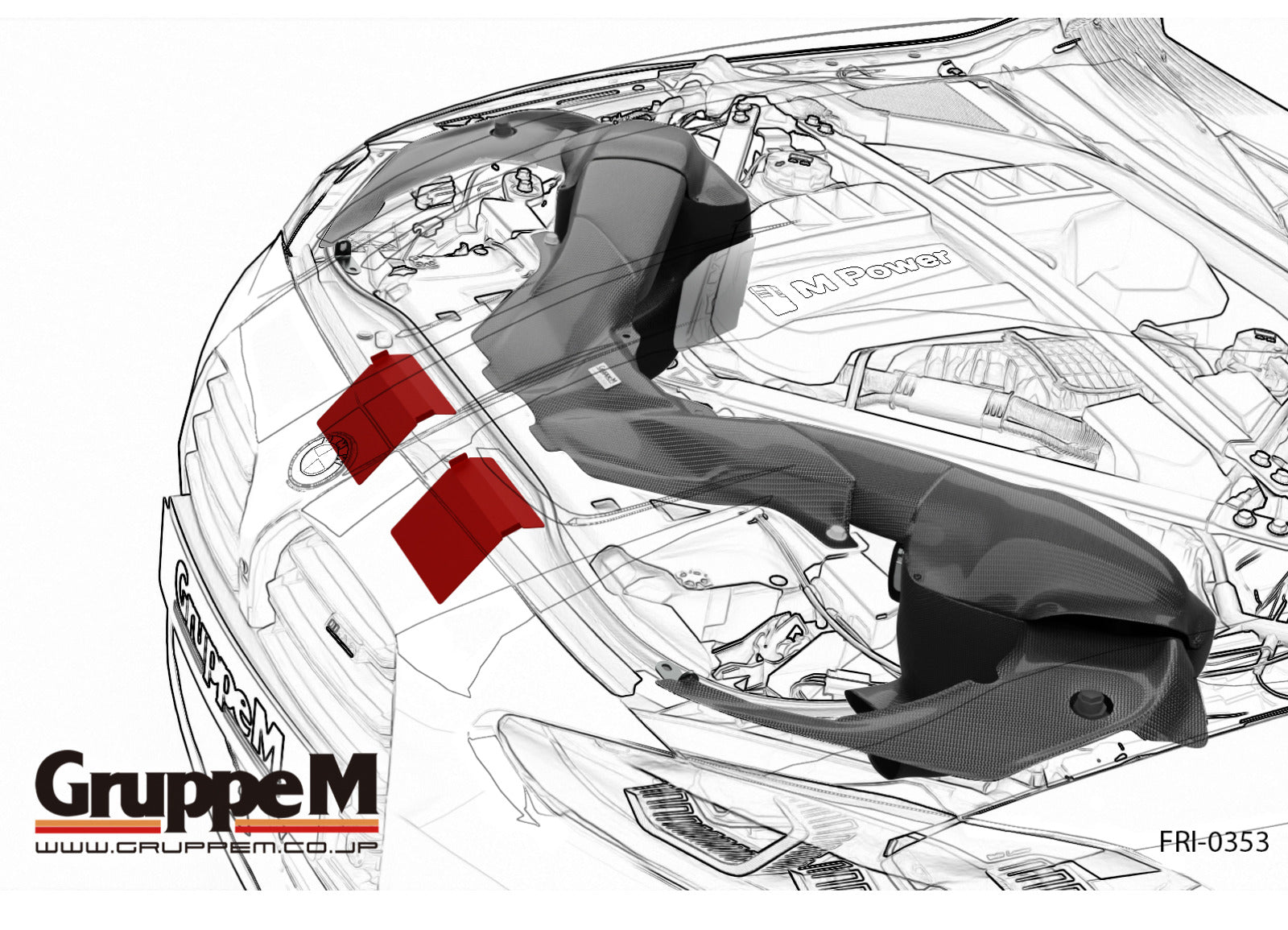 GRUPPEM CARBON FIBER RAM AIR INTAKE SYSTEM : BMW M3 G80 G81 / M4 G82 G83
SKU: FRI-0353
---
Pickup available at iilumolab
Please enquire for pick-up availabilities.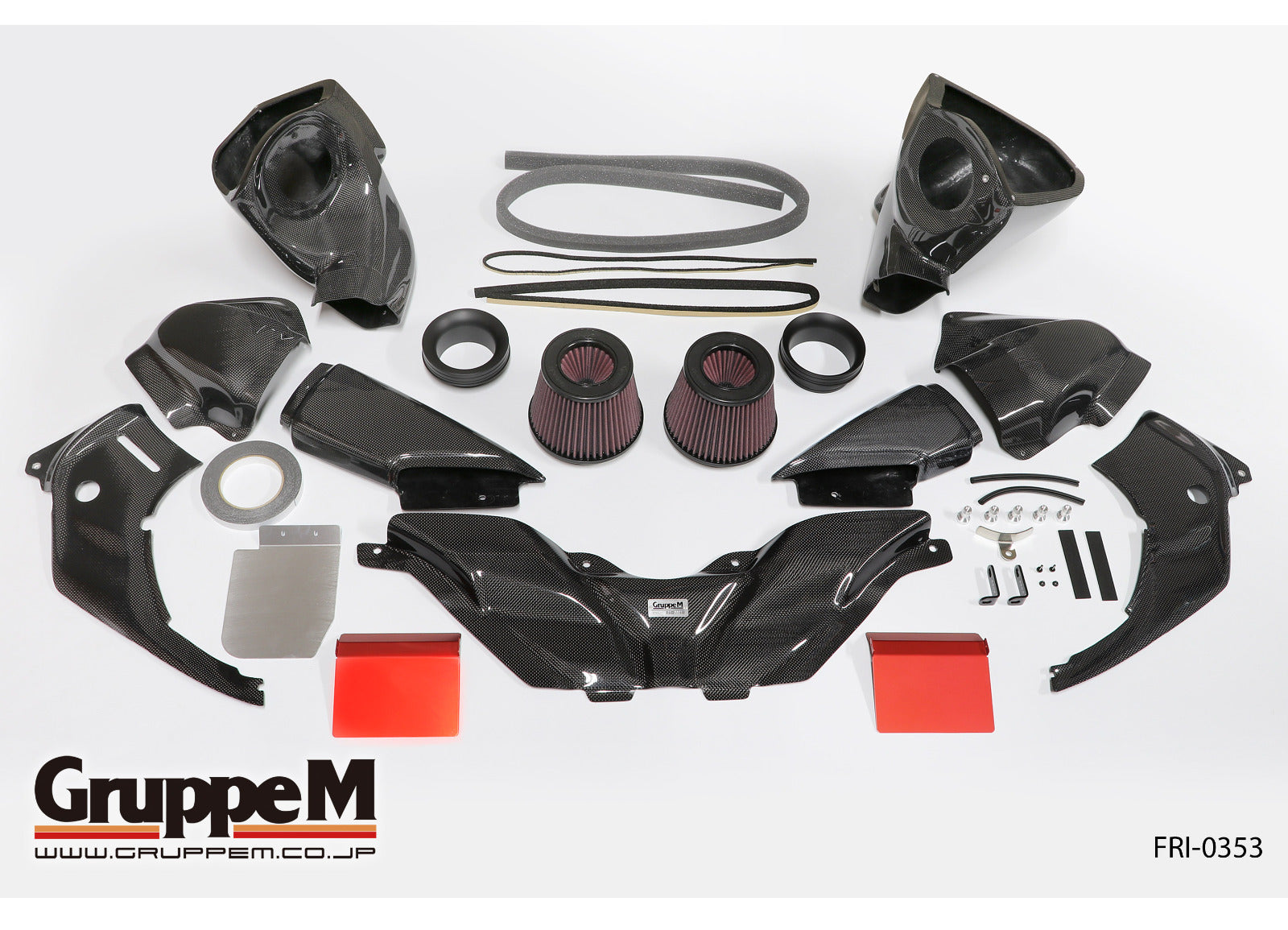 GRUPPEM CARBON FIBER RAM AIR INTAKE SYSTEM : BMW M3 G80 G81 / M4 G82 G83
Click HERE to make a booking
Introducing the GruppeM Carbon Fiber Ram Air Intake System, the ultimate upgrade for your BMW M3 G80 or M4 G82/G83 2021-Up. This cold air intake (CAI) system is designed to draw in the maximum amount of ambient air available, providing your engine with a constant supply of fresh air.

Crafted from high-quality carbon fiber, the proprietary filter casing prevents heated air from entering the intake stream, resulting in lower intake air temperatures (IAT) and improved performance. The red alumite-finished aluminum introduction plate, located near the upper part of the radiator, actively guides the air stream and increases airflow efficiency, delivering power and torque throughout the RPM range.

Not only does the GruppeM Carbon Fiber Ram Air Intake System provide you with unbeatable performance gains, but it also delivers a thrilling, sporty sound at high RPMs, producing a sharp, throaty note that will turn heads wherever you go.

With its perfect fitment for the BMW M3 G80 3.0 Liter Twin Turbo and BMW M4 G82/G83 3.0 Liter 2021-Up, this exclusive and high-capacity RAM AIR SYSTEM is the perfect upgrade for any discerning driver looking to take their BMW to the next level. Don't settle for less than the best - upgrade to the GruppeM Carbon Fiber Ram Air Intake System today and experience the ultimate in performance and style.
PRODUCT INFORMATION

BRAND: GruppeM
PRODUCT: RAM AIR SYSTEM
APPLICATION: BMW M3
MODEL: G80
YEAR: 2021 ~
CHASSIS: 32AY30
E/G: S58
ENGINE DISPLACEMENT: 3.0 LITER
PART NUMBER: FRI-0353
REPLACEMENT FILTER: GMR-0945
MADE IN JAPAN QUALITY