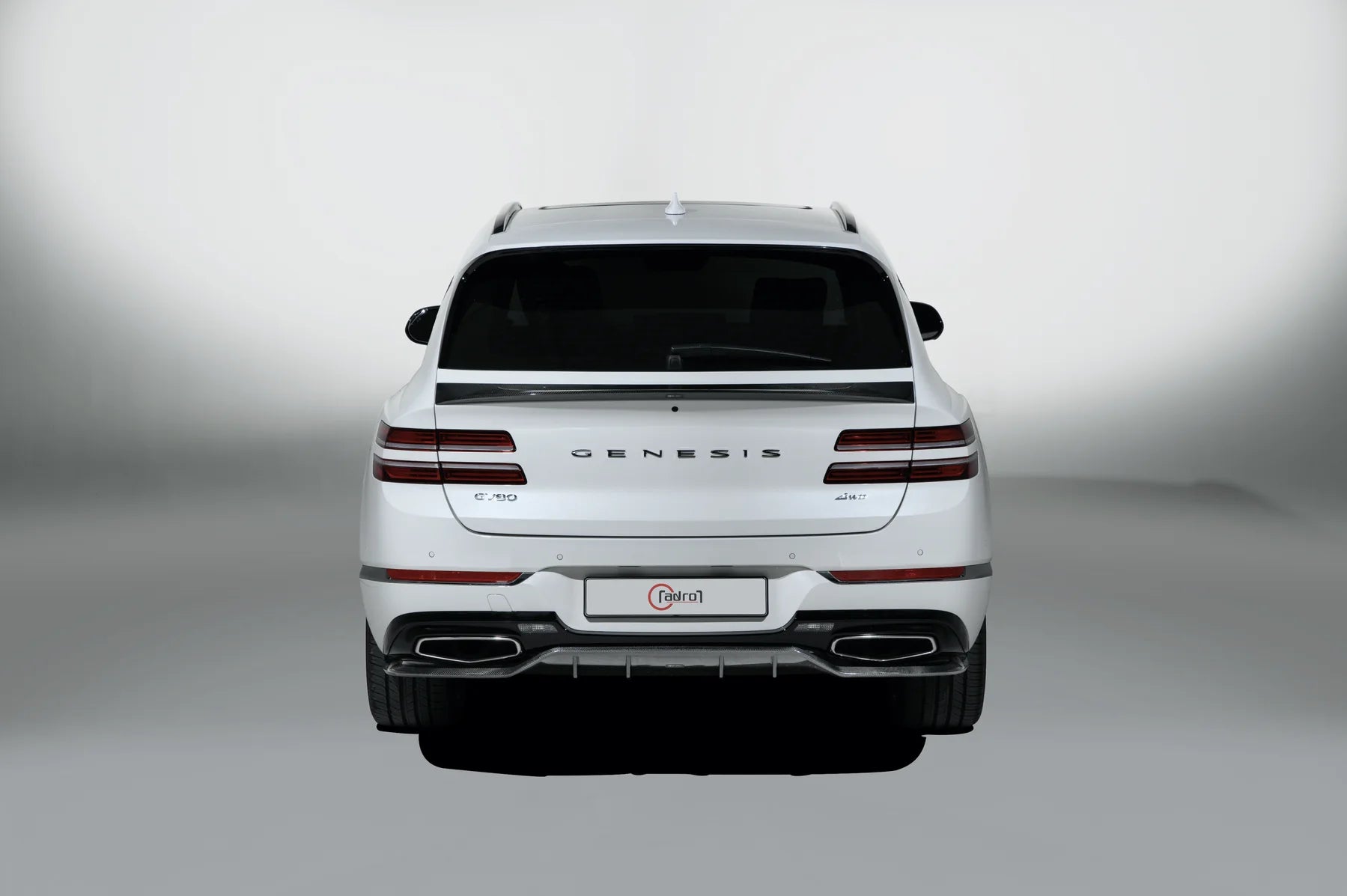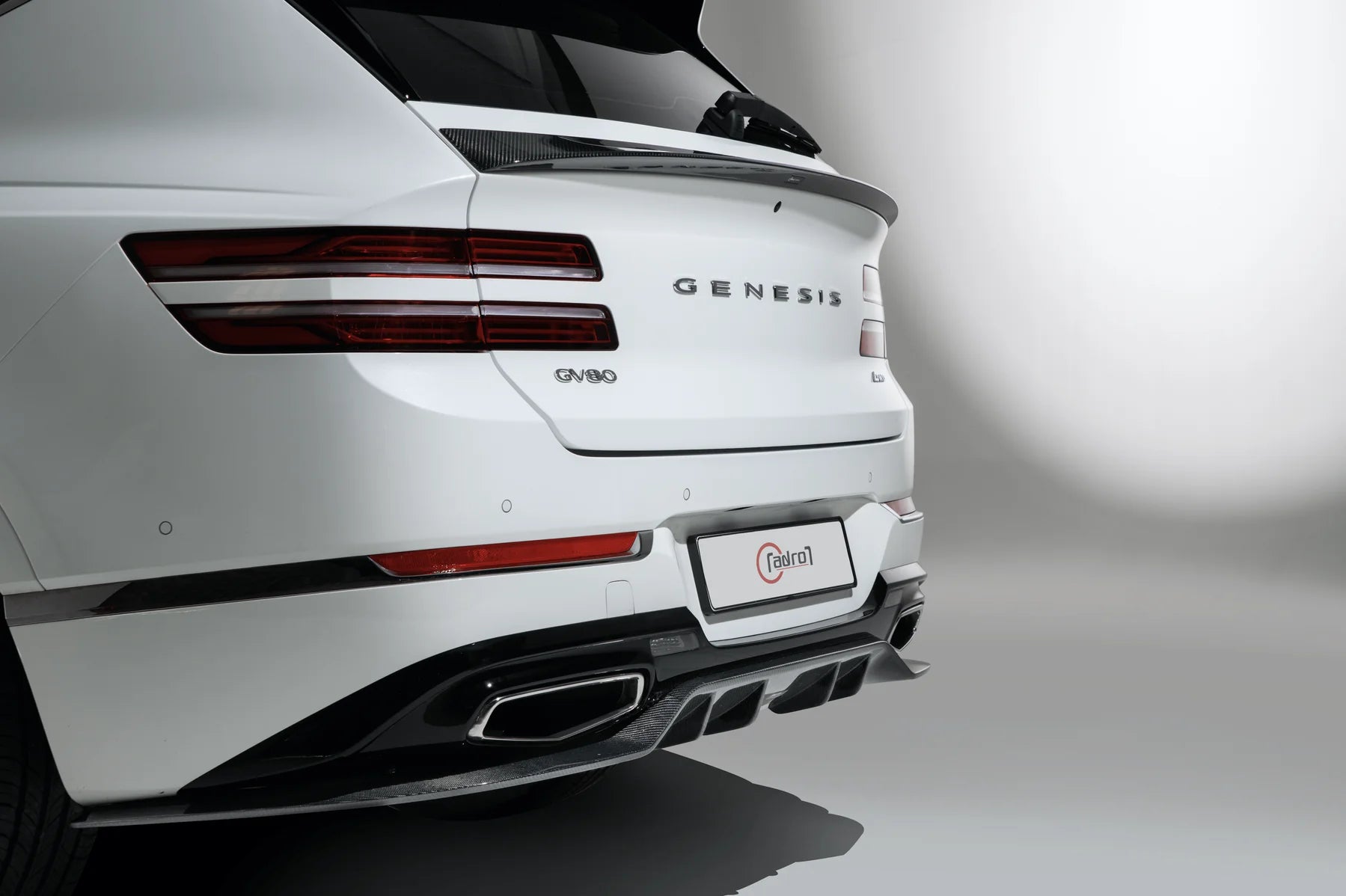 GENESIS GV80 CARBON FIBER REAR DIFFUSER
SKU: A11A30-1301
---
Pickup available at iilumolab
Please enquire for pick-up availabilities.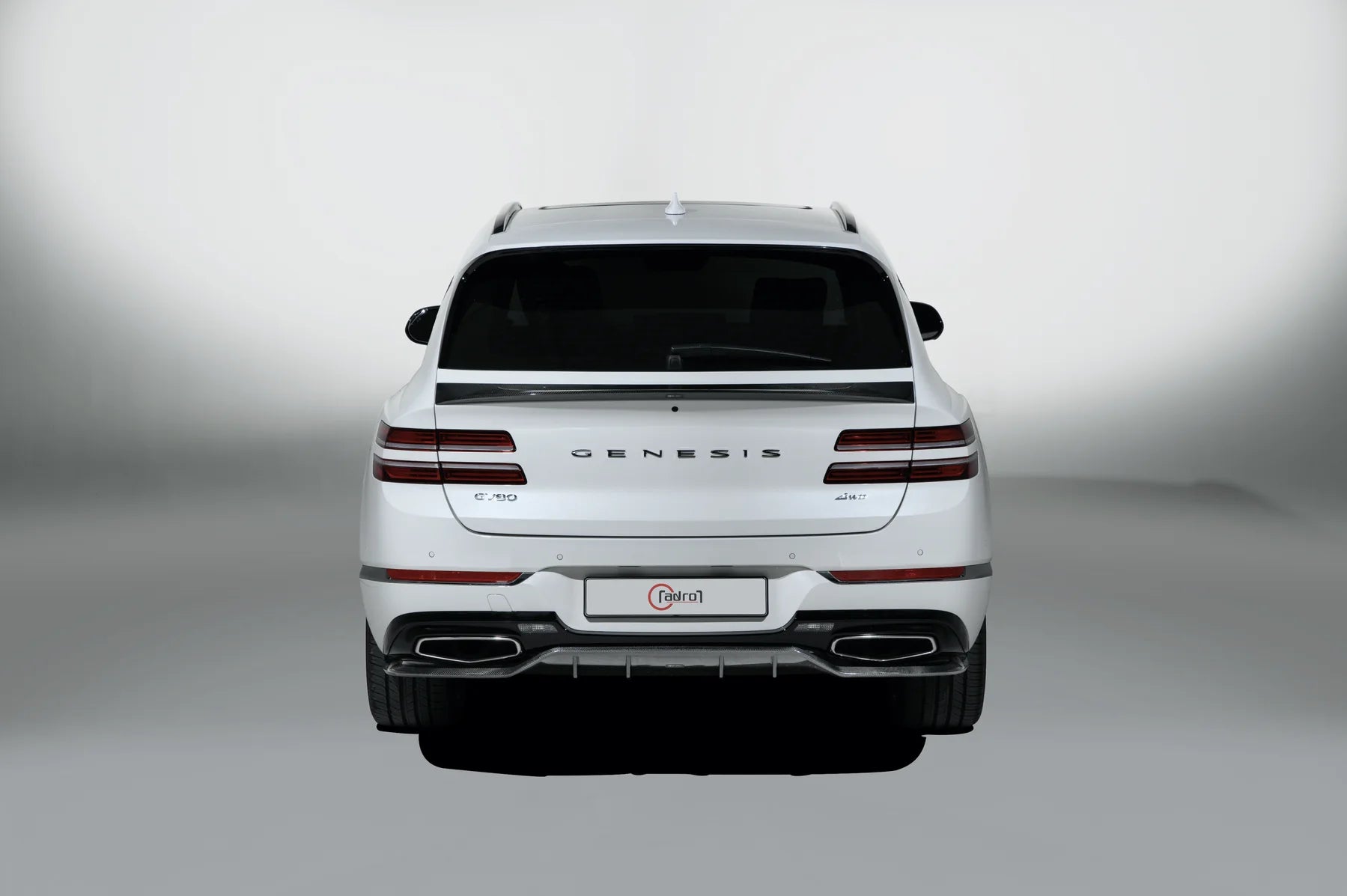 GENESIS GV80 CARBON FIBER REAR DIFFUSER
Click HERE to make a booking
Add some additional depth and angular styling to the rear of your Genesis GV80 by adding ADRO's hand crafted carbon fiber rear diffuser. This rear diffuser uses styling ques taken straight from the design of the GV80's body to ensure a fluid and perfectly balanced style that wouldn't take away from the GV80's gorgeous looks. This carbon fiber rear diffuser is one of the more aggressive looking diffusers on the market. This rear diffuser features 4 rear air fins and a contoured design that follows the lines of the factory exhaust tips. Currently, this rear diffuser only fits the gasoline powered GV80s so make sure you keep that in mind before purchasing.

SPECIFICATIONS
:
SKU:

A11A30-1301

Compatible with: 

2022 Genesis GV80 3.5T Prestige
2022 Genesis GV80 3.5T Advanced
2022 Genesis GV80 3.5T
2022 Genesis GV80 2.5T Prestige
2022 Genesis GV80 2.5T Advanced
2022 Genesis GV80 2.5
2021 Genesis GV80 3.5T Prestige
2021 Genesis GV80 3.5T Advanced
2021 Genesis GV80 3.5T
2021 Genesis GV80 2.5T Prestige
2021 Genesis GV80 2.5T Advanced
2021 Genesis GV80 2.5

This kit includes:

Carbon fiber rear diffuser

Material:

Wet carbon fiber

Dimensions:

TBA

What's in the box:

1 Carbon fiber rear diffuser
Hardware
3M Tape
Installation manual

Catalog:
Genesis GV80 Carbon Fiber Body Kit Vol.7

Installation guide:
TBA


Version:

V1