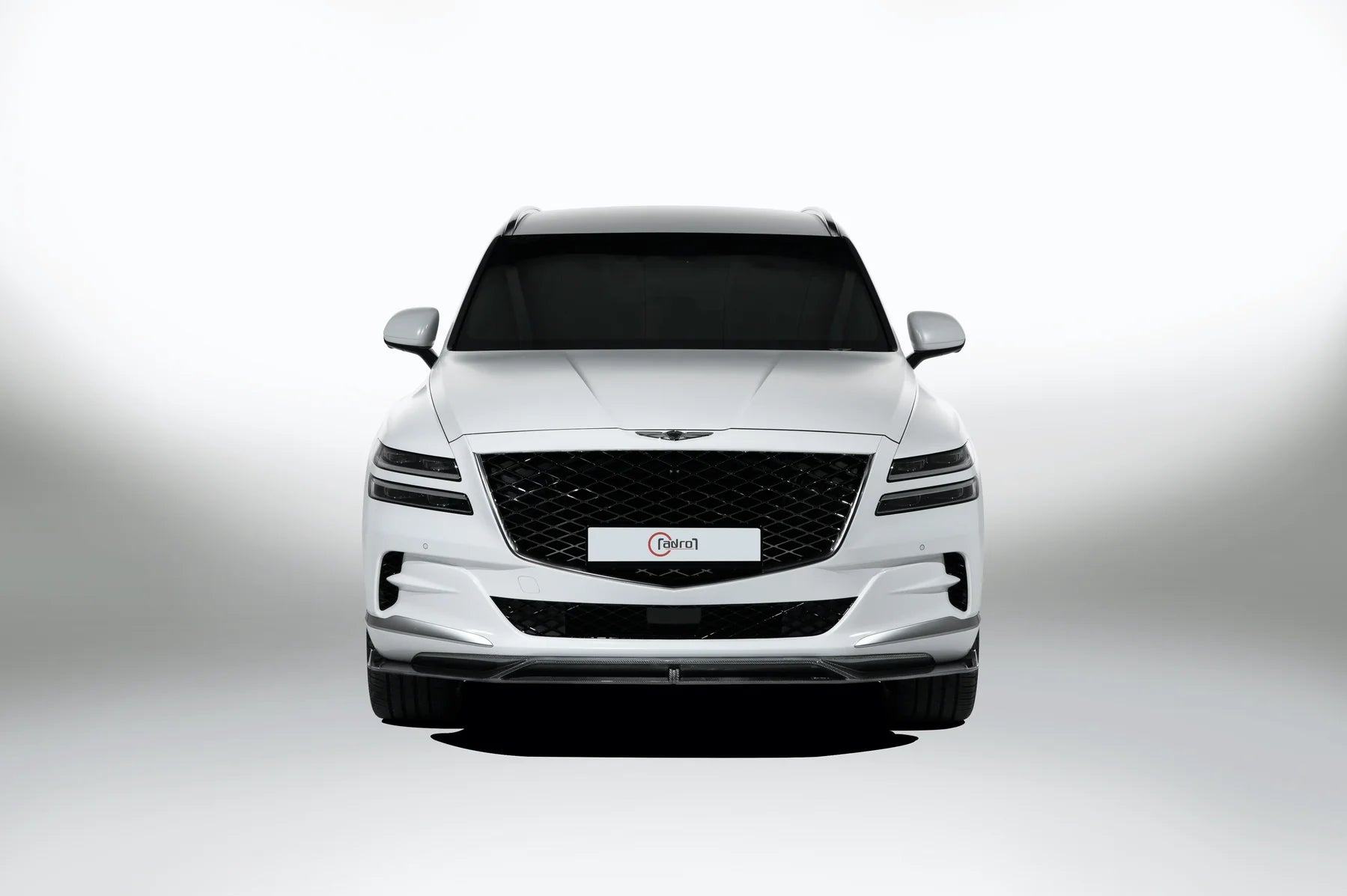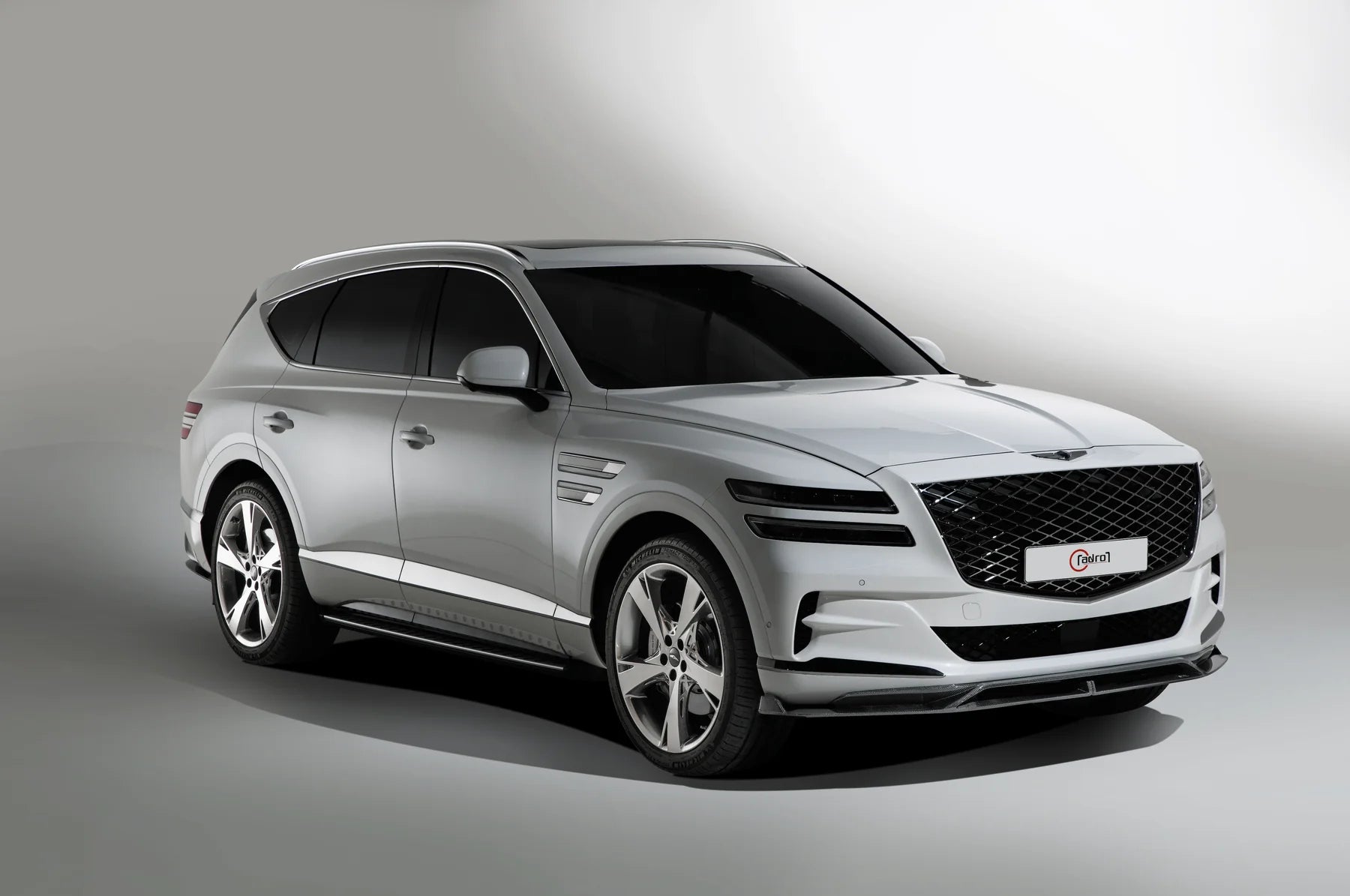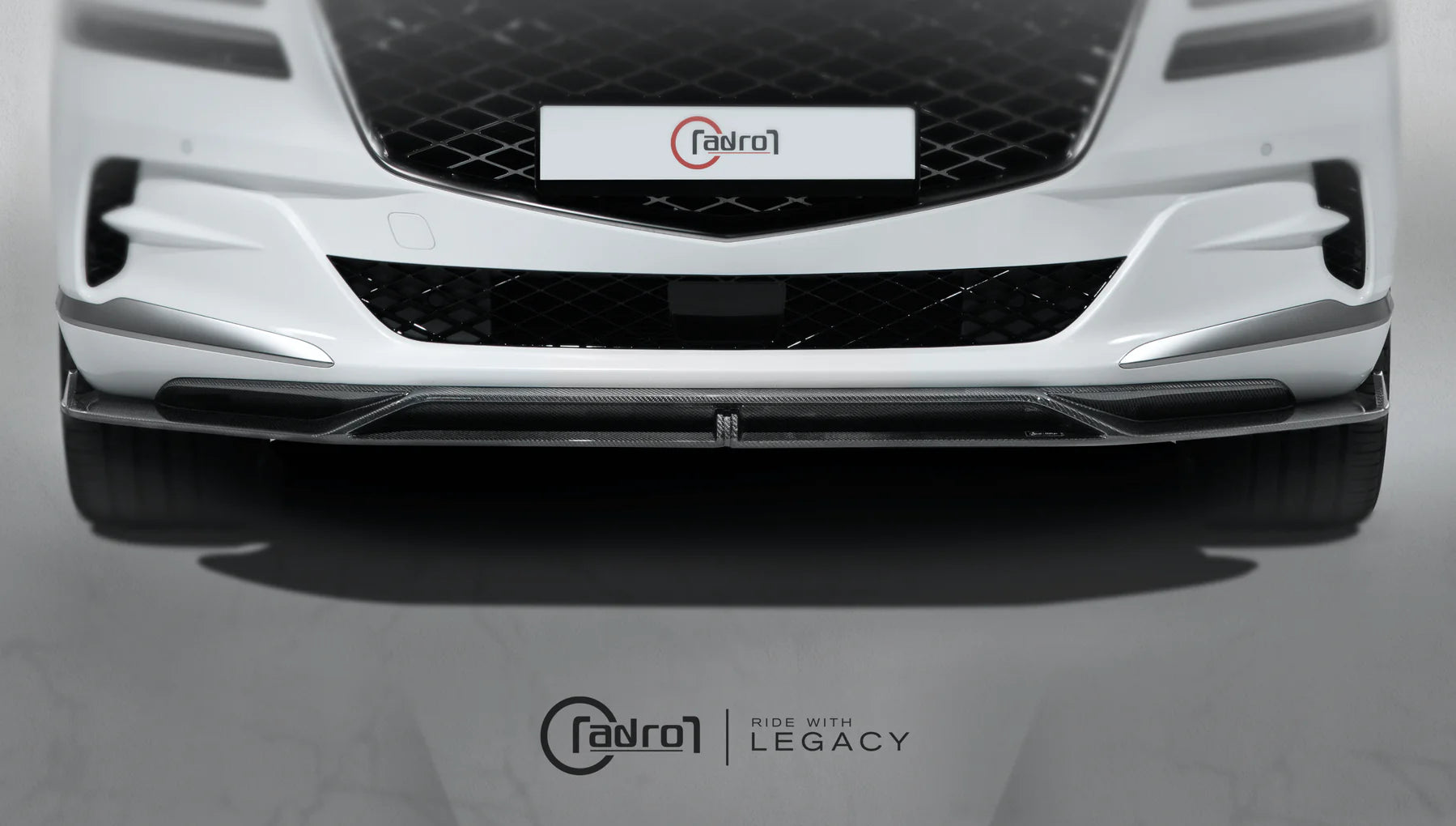 GENESIS GV80 CARBON FIBER FRONT LIP
SKU: A11A30-1201
---
Pickup available at iilumolab
Please enquire for pick-up availabilities.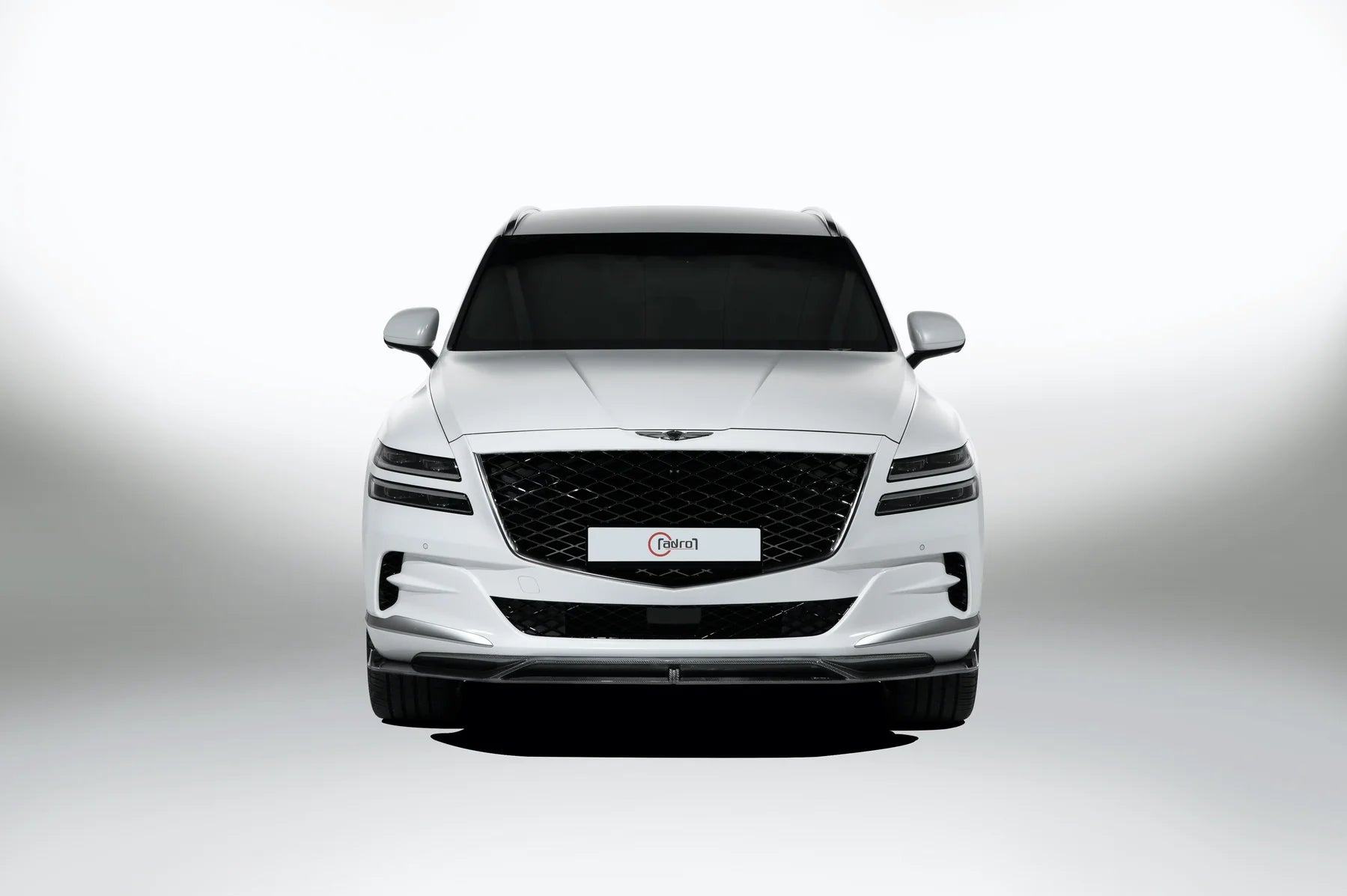 GENESIS GV80 CARBON FIBER FRONT LIP
Click HERE to make a booking
Bring some aggression to your luxury SUV with our carbon fiber front lip for the Genesis GV80. This racing inspired front lip will transform the look of the front of your GV80 quickly and without much headache. The front lip is constructed using hand crafted carbon fiber and precise measurements that insure proper fitment and easy installation every single time. From the beautiful finish to the additional air diffusers on the sides of the lip, this carbon fiber lip kit will turn your GV80 from a subtle luxury cruiser to a neck-breaking performance SUV with little effort. This front lip won't stick out like a sore thumb either, because we've spent countless our shaping, measuring, designing, and engineering this front lip to work perfectly with this specific SUV. Currently, our Genesis GV80 carbon fiber front lip fits all 2021 and 2022 trim levels of the GV80 ranging from the base 2.5 all the way to the 3.5T Prestige.
 

 

SKU:

A11A30-1201

Compatible with: 

2022 Genesis GV80 3.5T Prestige
2022 Genesis GV80 3.5T Advanced
2022 Genesis GV80 3.5T
2022 Genesis GV80 2.5T Prestige
2022 Genesis GV80 2.5T Advanced
2022 Genesis GV80 2.5
2021 Genesis GV80 3.5T Prestige
2021 Genesis GV80 3.5T Advanced
2021 Genesis GV80 3.5T
2021 Genesis GV80 2.5T Prestige
2021 Genesis GV80 2.5T Advanced
2021 Genesis GV80 2.5

This kit includes:

Carbon fiber front lip

Material:

Wet carbon fiber

Dimensions:

TBA

What's in the box:

1 Carbon fiber front lip
Hardware
3M Tape
Installation manual

Catalog:
Genesis GV80 Carbon Fiber Body Kit Vol.7

Installation guide:
TBA


Version:

V1