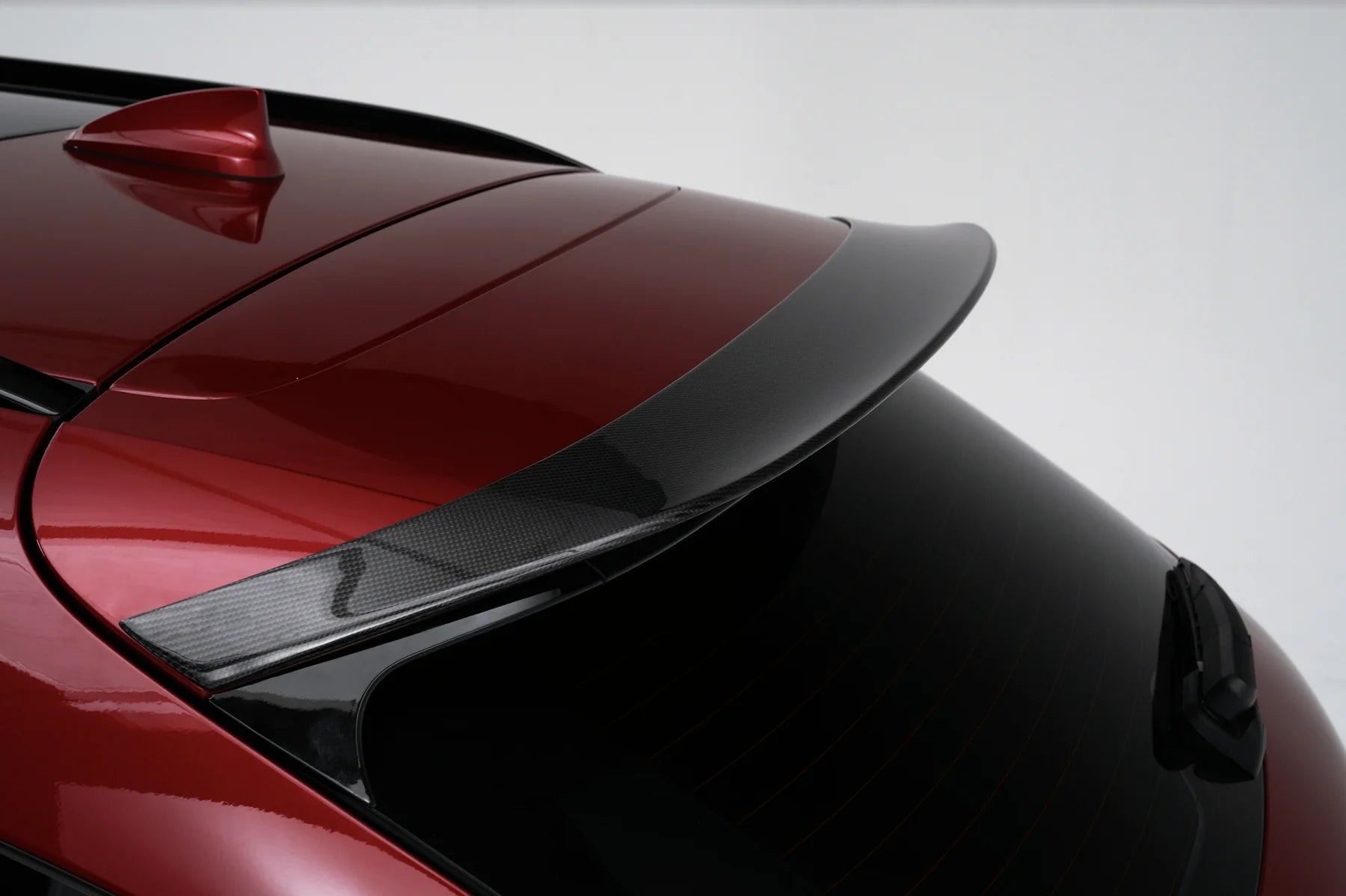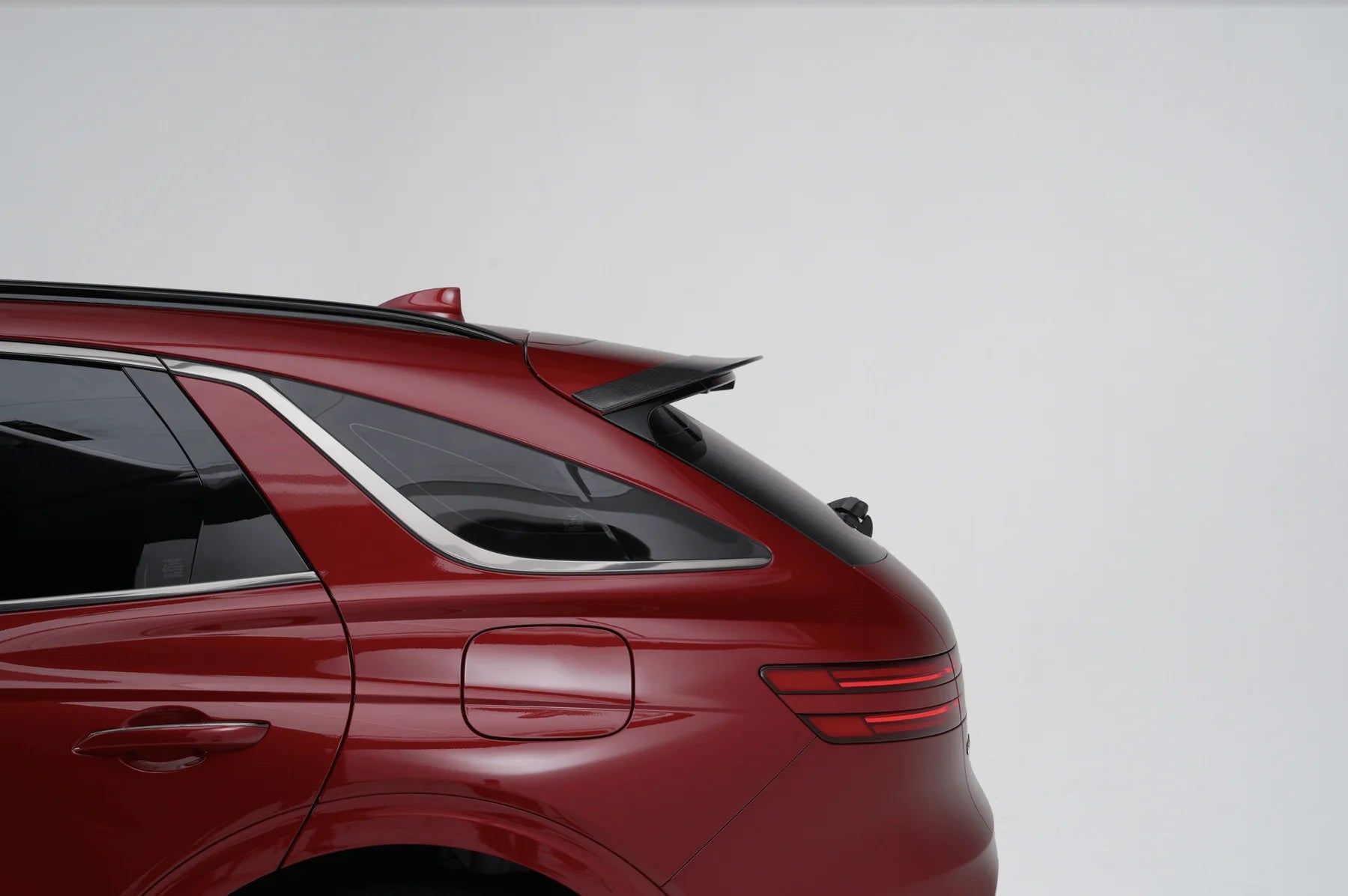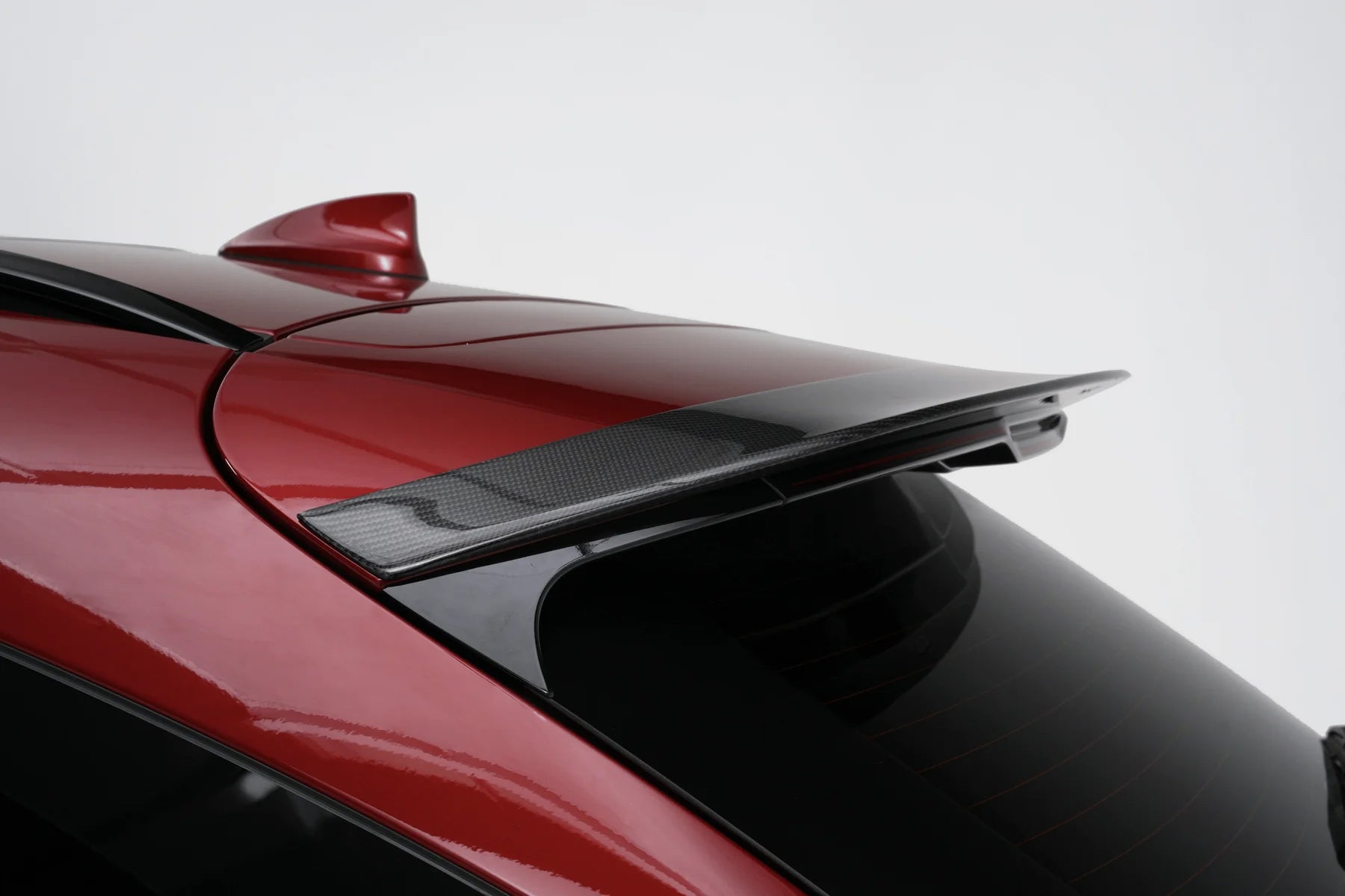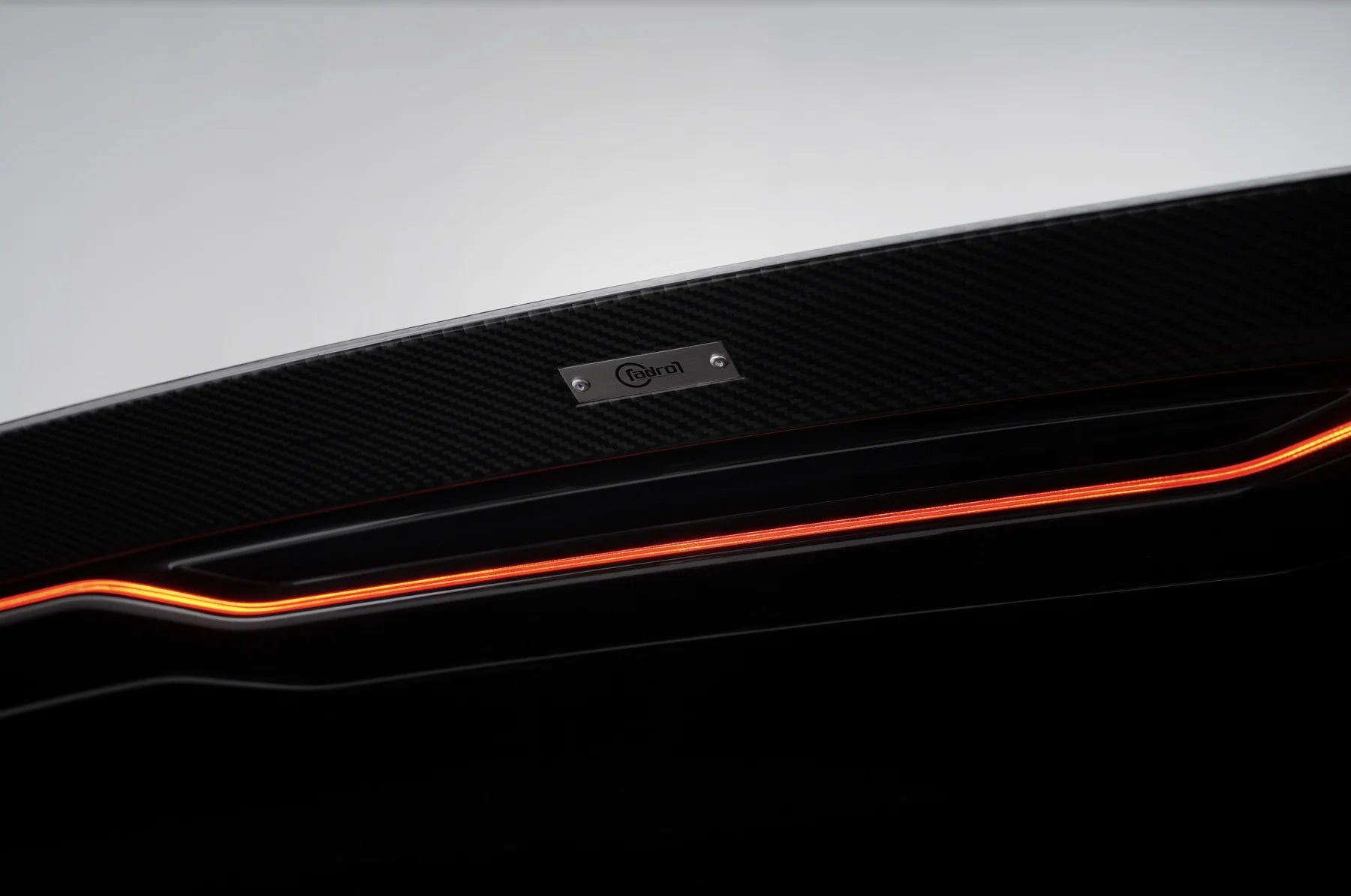 GENESIS GV70 CARBON FIBER ROOF SPOILER
SKU: A11A40-1501
---
Pickup available at iilumolab
Please enquire for pick-up availabilities.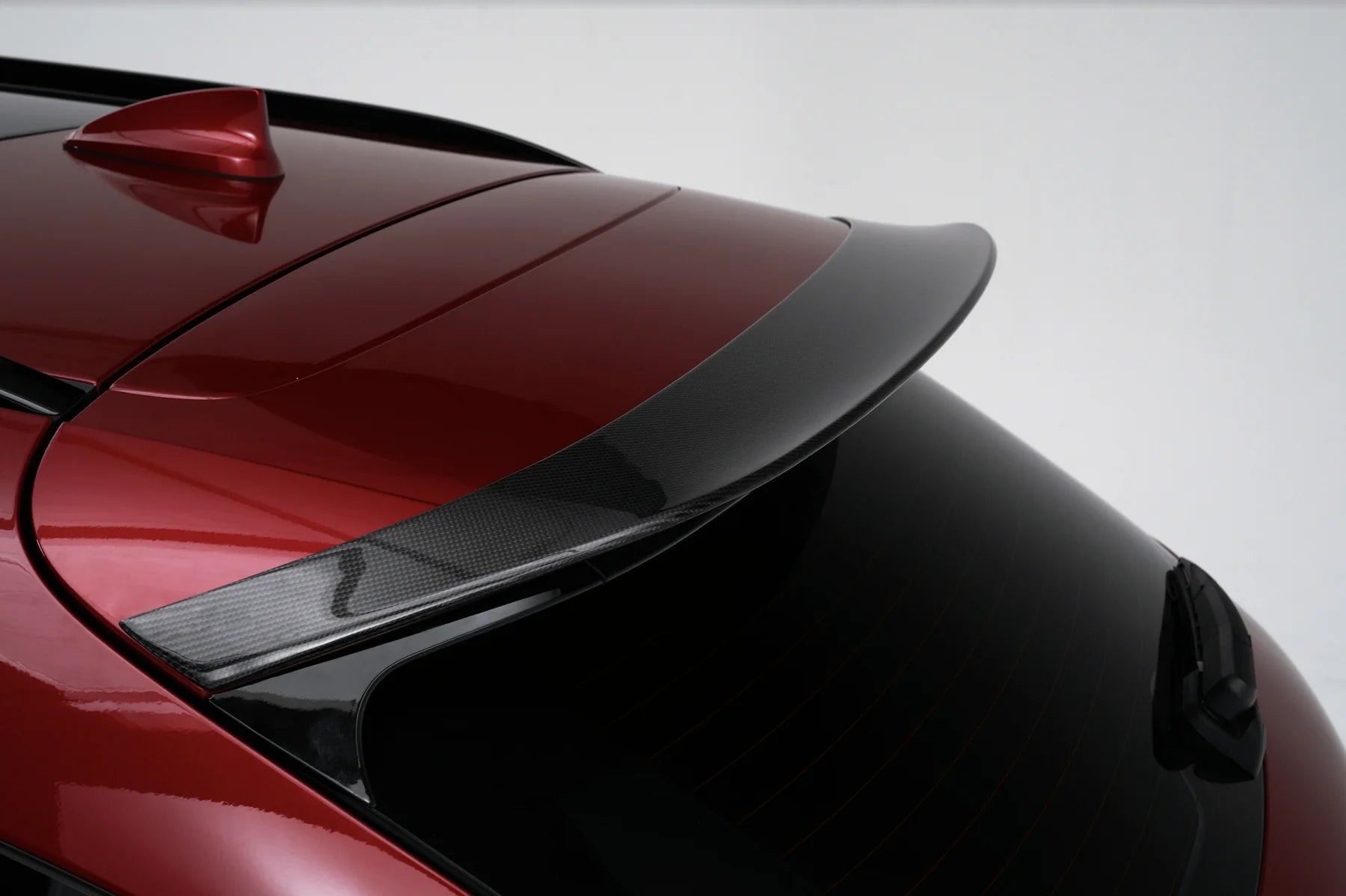 GENESIS GV70 CARBON FIBER ROOF SPOILER
Click HERE to make a booking
Extend the sloped roofline of your new Genesis GV70 by adding the ADRO rear roof spoiler. This spoiler is made from hand crafted carbon fiber and is designed to mimic the factory design of the OEM spoiler, but extends out a little further to give a more aggressive and performance oriented look that the GV70 drastically needed. The wet carbon fiber construction provides a glossy finish that integrates perfectly with the dark trim accents found on the Genesis GV70. With the easy installation, high quality carbon fiber construction, and dramatic styling, it's easy to see why this carbon fiber spoiler is so popular among Genesis GV70 owners.
 

 

SKU:

A11A40-1501

Compatible with: 

2022 Genesis GV70 3.5T Sport Prestige
2022 Genesis GV70 3.5T Sport Advanced
2022 Genesis GV70 3.5T
2022 Genesis GV70 2.5T Sport Prestige
2022 Genesis GV70 2.5T Advanced
2022 Genesis GV70 2.5T Select
2022 Genesis GV70 2.5


This kit includes:

Carbon fiber roof spoiler

Material:

Wet carbon fiber

Dimensions:

TBA

What's in the box:

1 Carbon fiber roof spoiler
3M Tape
Installation manual

Catalog:
Genesis GV70 Carbon Fiber Body Kit Vol.12

Installation guide:
Genesis GV70 Installation Guide


Version:

V1