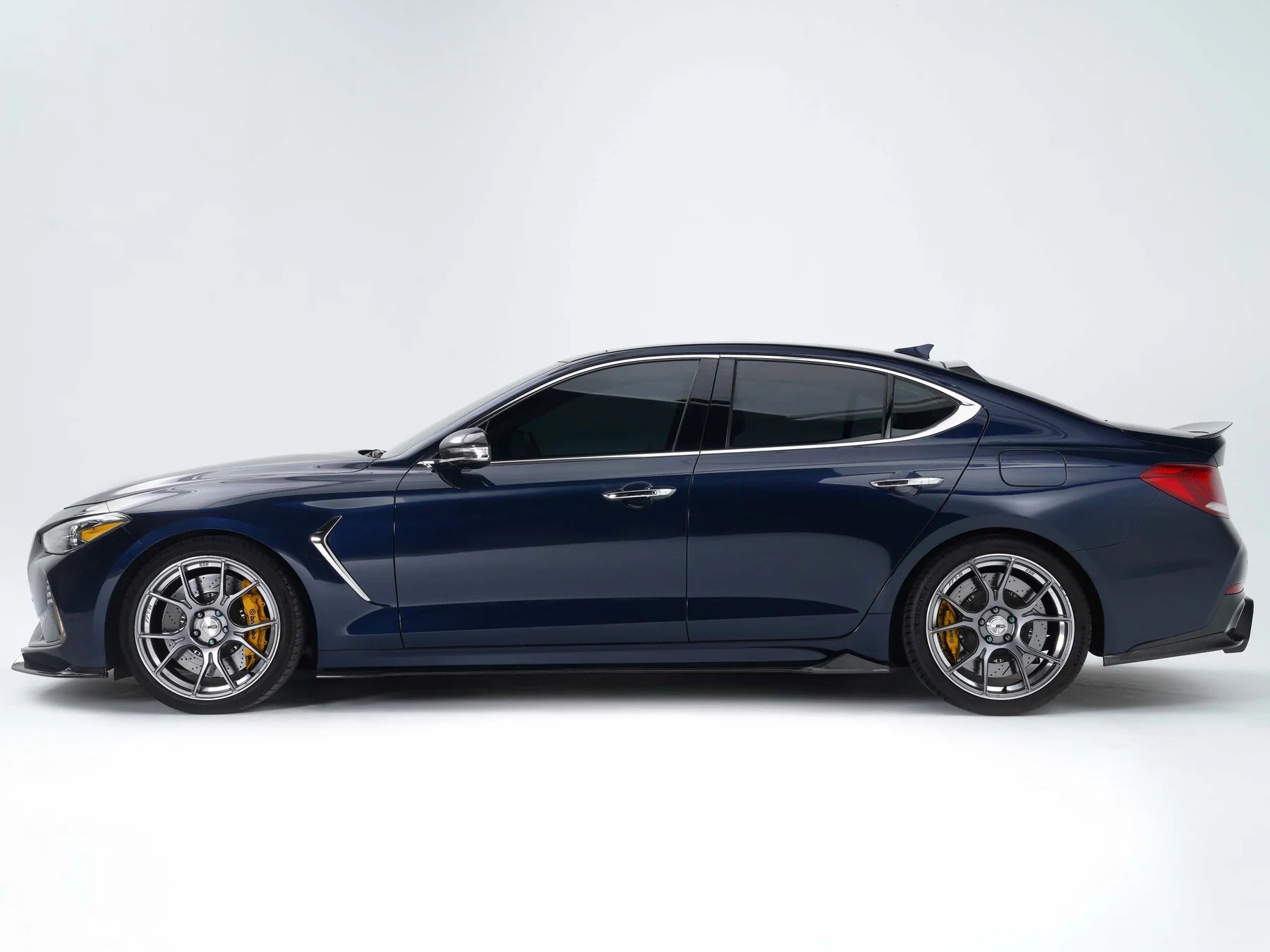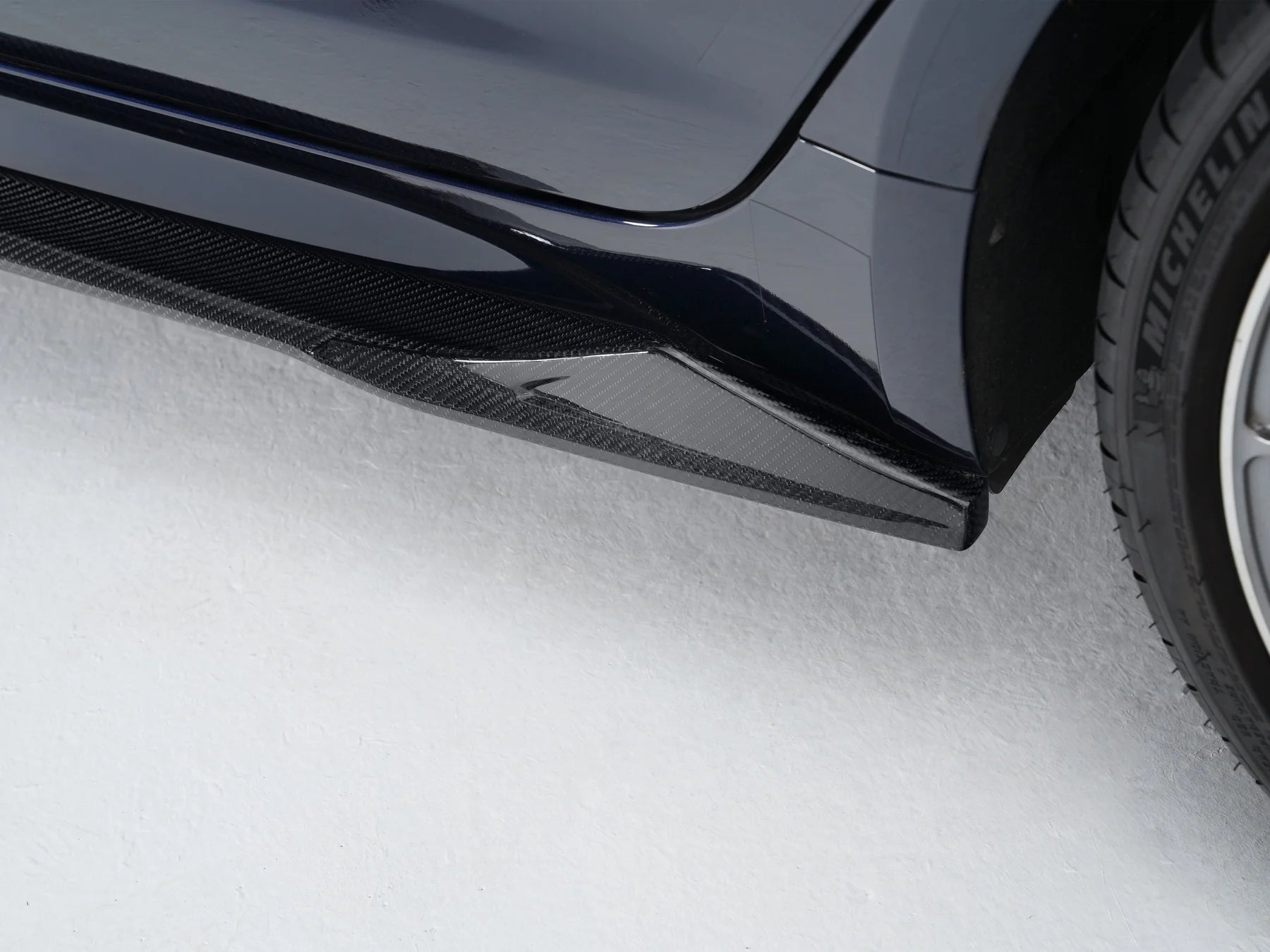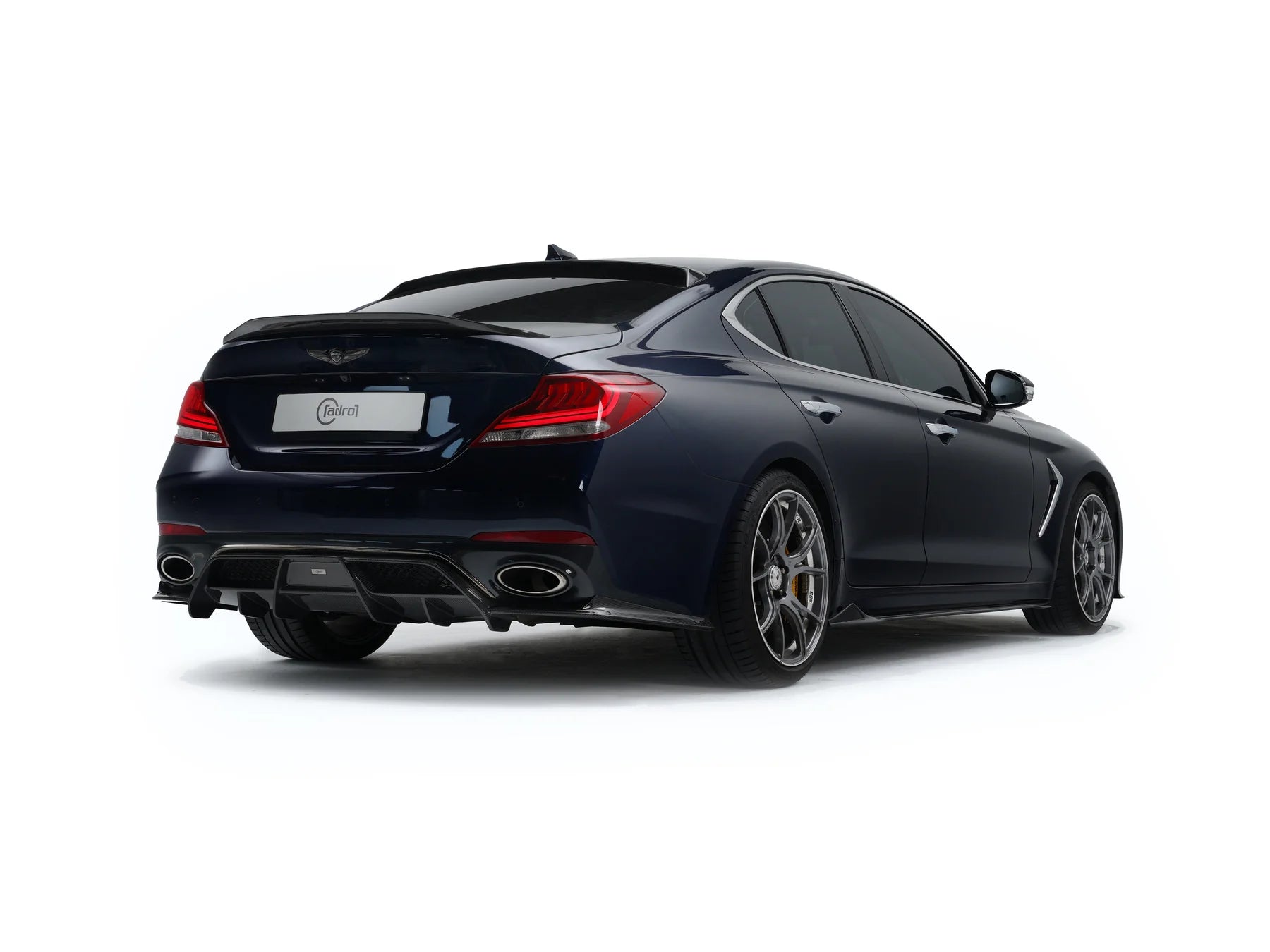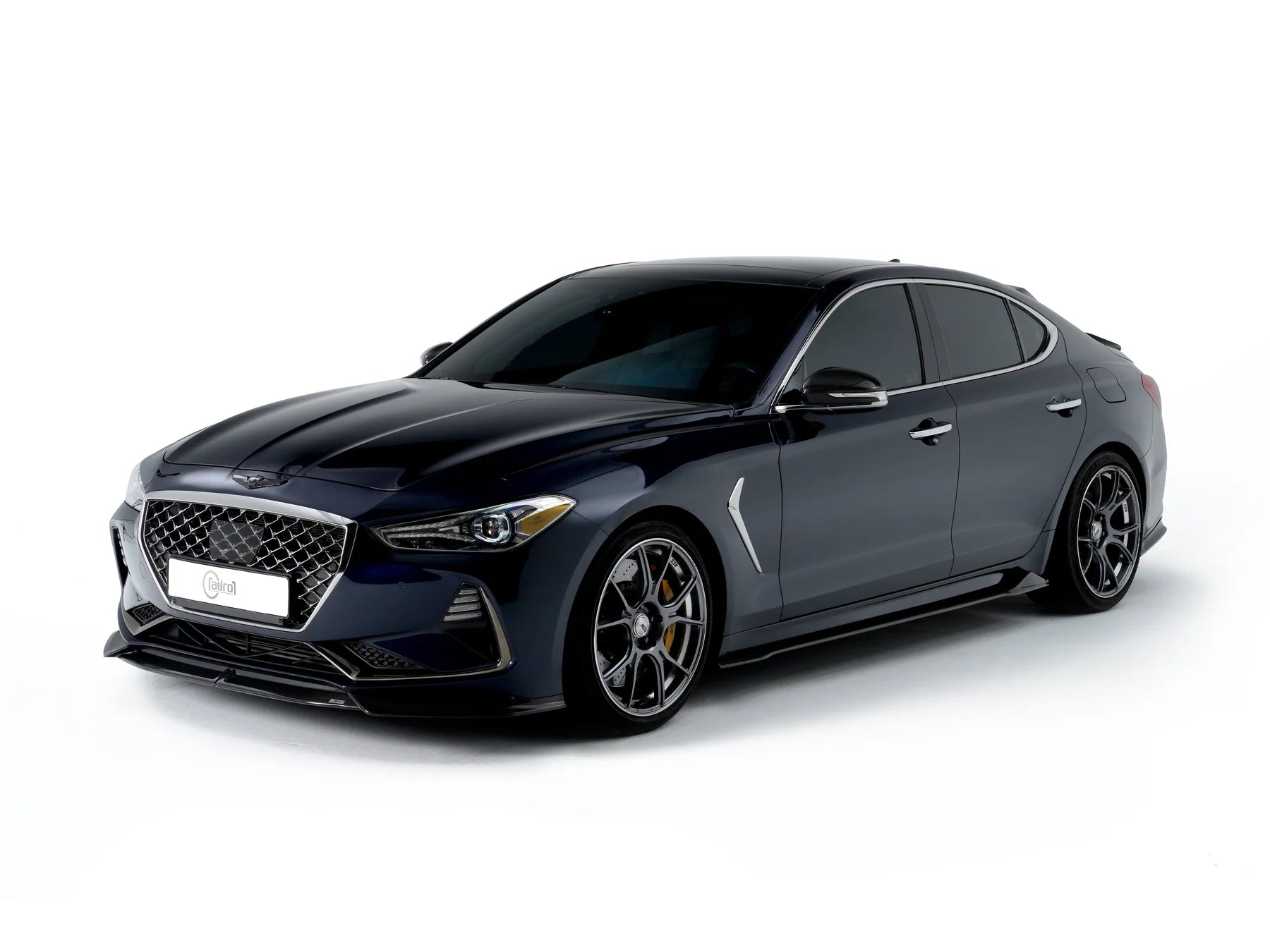 GENESIS G70 CARBON FIBER SIDE SKIRT V3
SKU: A11A10-1403
---
Pickup available at iilumolab
Please enquire for pick-up availabilities.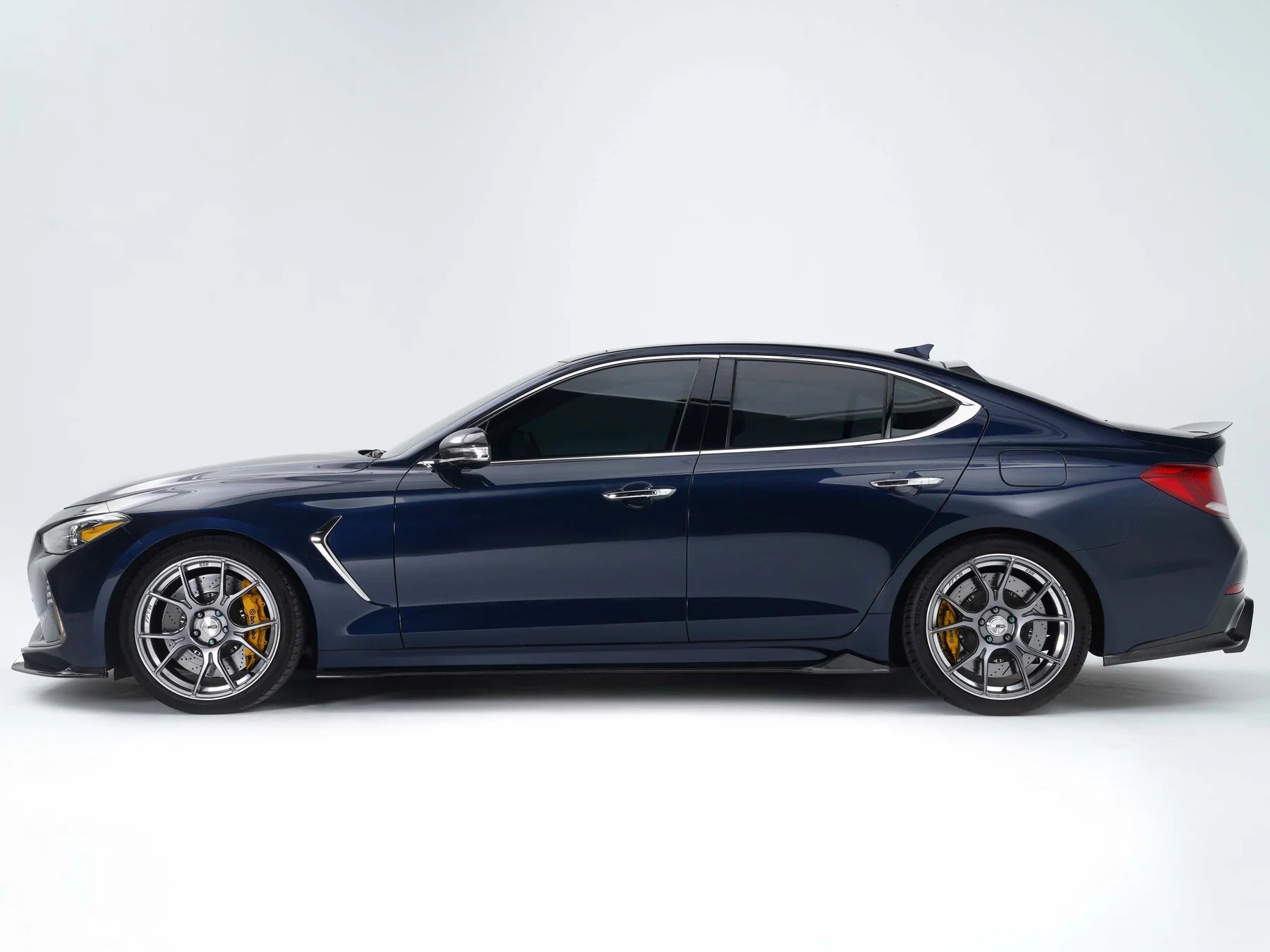 GENESIS G70 CARBON FIBER SIDE SKIRT V3
Click HERE to make a booking
Pull the entire carbon fiber look together with the ADRO carbon fiber V3 side skirt for the Genesis G70. This skirt is designed to be the final piece of the entire ADRO V3 carbon fiber kit for the G70. It's crafted to create a flowing line of carbon fiber down the side of the car that also strategically redirects airflow to help with performance. The best part about the V3 side skirt is that it can be used as part of the full carbon fiber kit or as a standalone modification to give some more definition to the side of your G70.
 

 

SKU:

A11A10-1403

Compatible with: 

2023 Genesis G70 3.3T
2023 Genesis G70 2.0T Sport
2023 Genesis G70 2.0T
2023 Genesis G70 3.3T
2023 Genesis G70 2.0T Sport
2023 Genesis G70 2.0T
2022 Genesis G70 3.3T
2022 Genesis G70 2.0T Sport
2022 Genesis G70 2.0T
2022 Genesis G70 3.3T
2022 Genesis G70 2.0T Sport
2022 Genesis G70 2.0T
2021 Genesis G70 3.3T
2021 Genesis G70 2.0T Sport
2021 Genesis G70 2.0T
2020 Genesis G70 3.3T
2020 Genesis G70 2.0T Sport
2020 Genesis G70 2.0T
2019 Genesis G70 3.3T Dynamic
2019 Genesis G70 3.3T Design
2019 Genesis G70 3.3T Advanced
2019 Genesis G70 2.0T Sport
2019 Genesis G70 2.0T Advanced

This kit includes:

Pair of carbon fiber side skirts

Material:

Wet carbon fiber

Dimensions:

TBA

What's in the box:

2 Carbon fiber side skirts

Hardware

3M Tape

Installation manual

Catalog:




Installation guide:

TBA

Additional self tapping screws and/or rivets are recommended.

Version:

V3