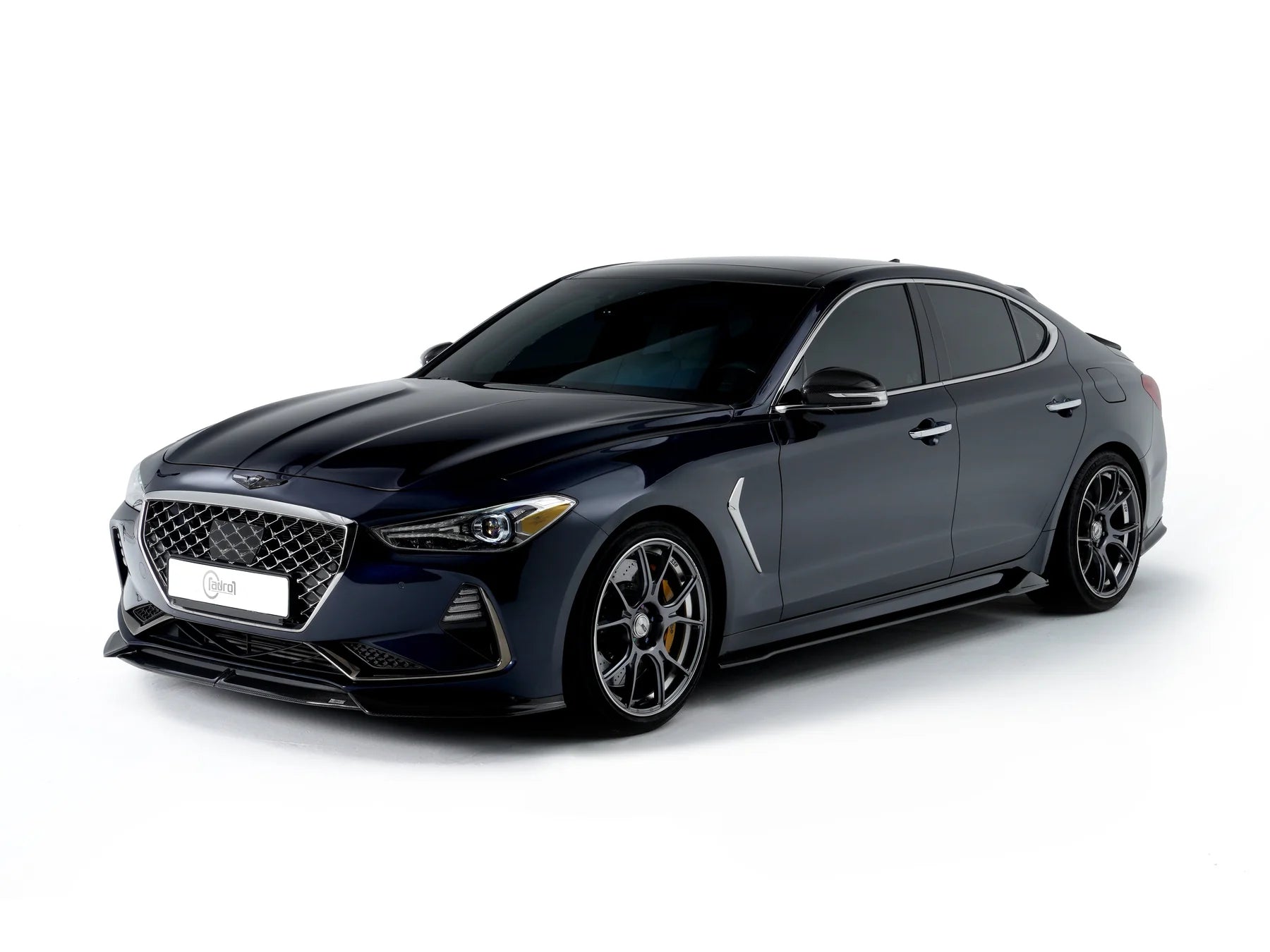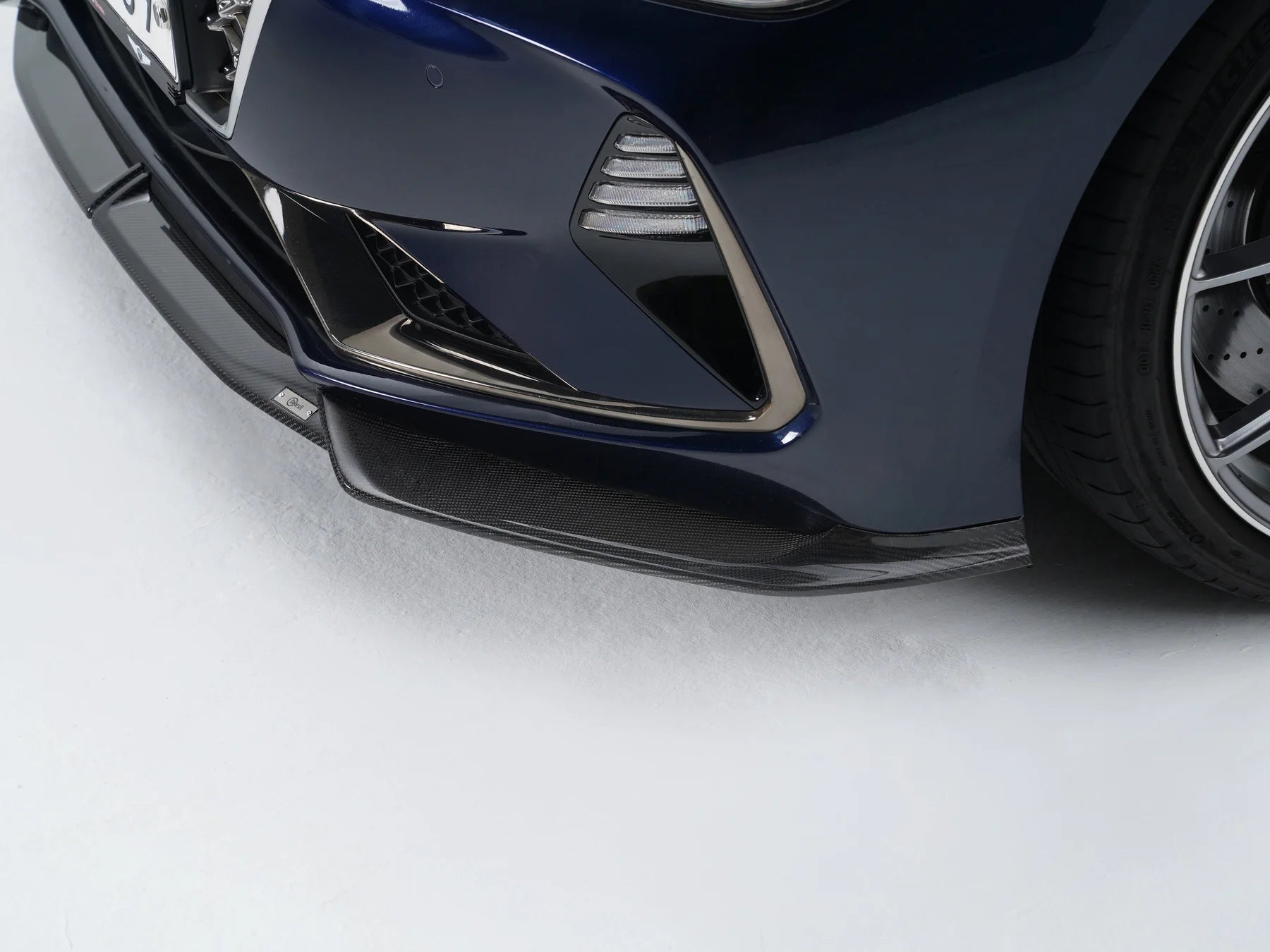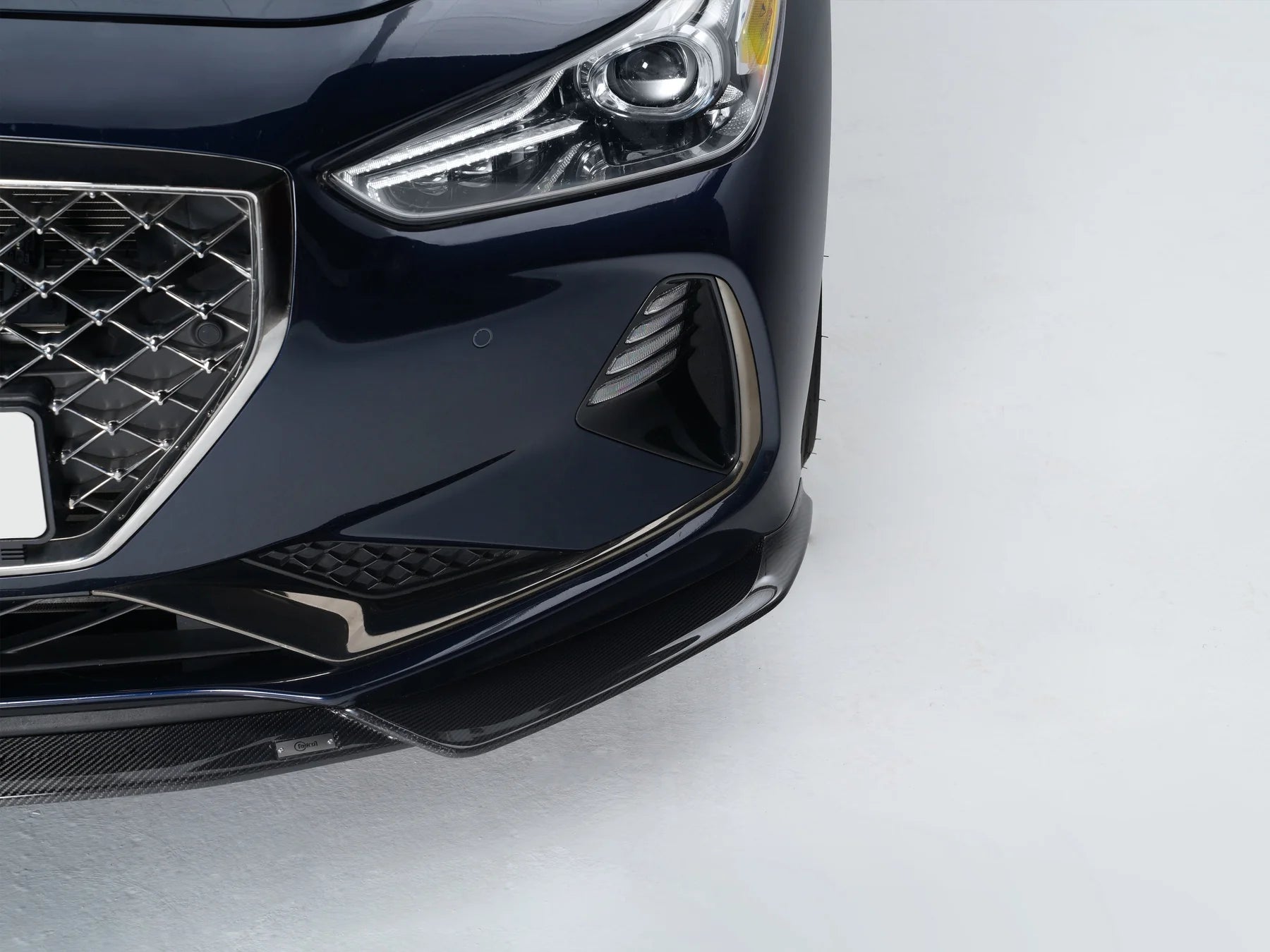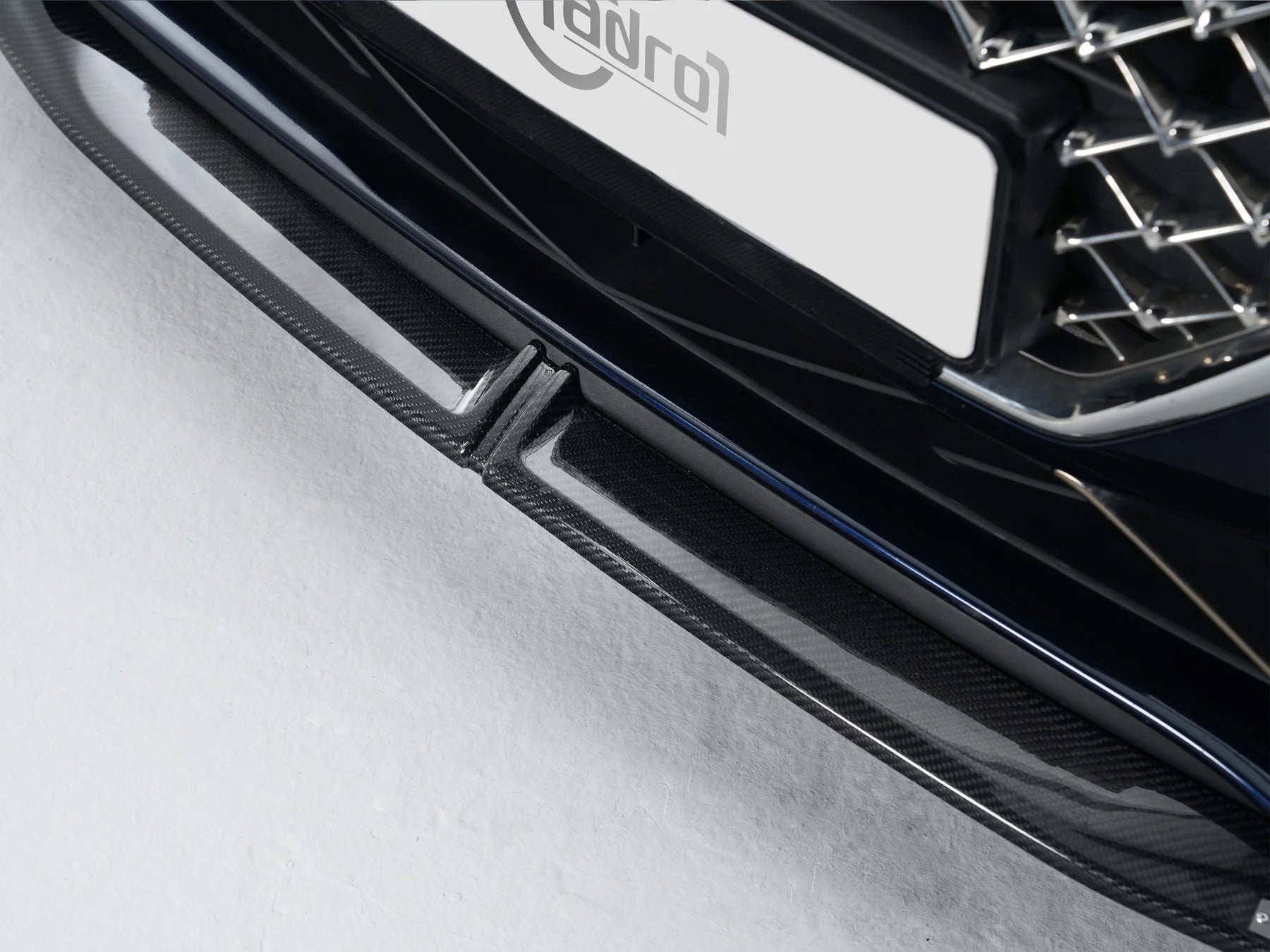 GENESIS G70 CARBON FIBER FRONT LIP V3
SKU: A11A10-1203
---
Pickup available at iilumolab
Please enquire for pick-up availabilities.
GENESIS G70 CARBON FIBER FRONT LIP V3
Click HERE to make a booking
Get the aggressive front end on your Genesis G70 that you've always wanted. The ADRO V3 carbon fiber front lip is a track-inspired lip kit that's made from real wet carbon fiber. The design of this front splitter matches the flow of the bumper intakes and direct airflow easily around the front of the car. Looking head-on with a G70 that has the ADRO V3 carbon fiber lip immediately shows how well the design of this front splitter complements the large front grilles on the Genesis. This splitter is also incredibly easy to install, with no extensive modification needed to make it fit just like a factory part.
 

 

SKU:

A11A10-1203

Compatible with: 

2021 Genesis G70 3.3T
2021 Genesis G70 2.0T Sport
2021 Genesis G70 2.0T
2020 Genesis G70 3.3T
2020 Genesis G70 2.0T Sport
2020 Genesis G70 2.0T
2019 Genesis G70 3.3T Dynamic
2019 Genesis G70 3.3T Design
2019 Genesis G70 3.3T Advanced
2019 Genesis G70 2.0T Sport
2019 Genesis G70 2.0T Advanced

This kit includes:

Carbon fiber front lip

Material:

Wet carbon fiber

Dimensions:

TBA

What's in the box:

1 Carbon fiber front lip
Hardware
Installation manual

Catalog:
Genesis G80 V3 Carbon Fiber Body Kit Vol.11
Installation guide:
TBA


Version:

V3
SKU:

A11A10-1302

Compatible with: 

2021 Genesis G70 3.3T
2020 Genesis G70 3.3T
2019 Genesis G70 3.3T Dynamic
2019 Genesis G70 3.3T Design
2019 Genesis G70 3.3T Advanced

This kit includes:

Carbon fiber rear diffuser

Material:

Wet carbon fiber

Dimensions:

TBA

What's in the box:

1 Carbon fiber rear diffuser
Hardware
Installation manual

Catalog:
TBA
Installation guide:
TBA


Version:

V2