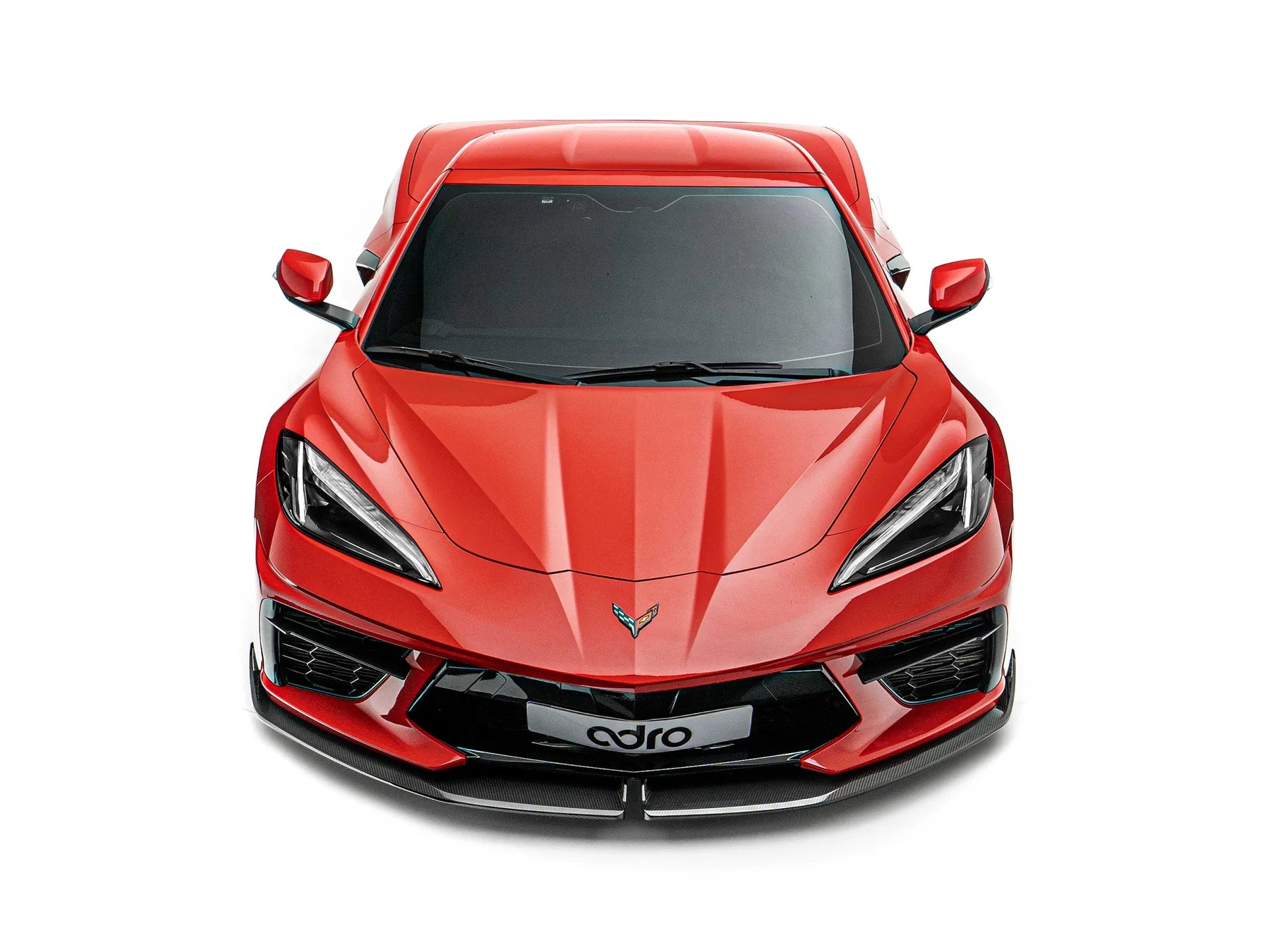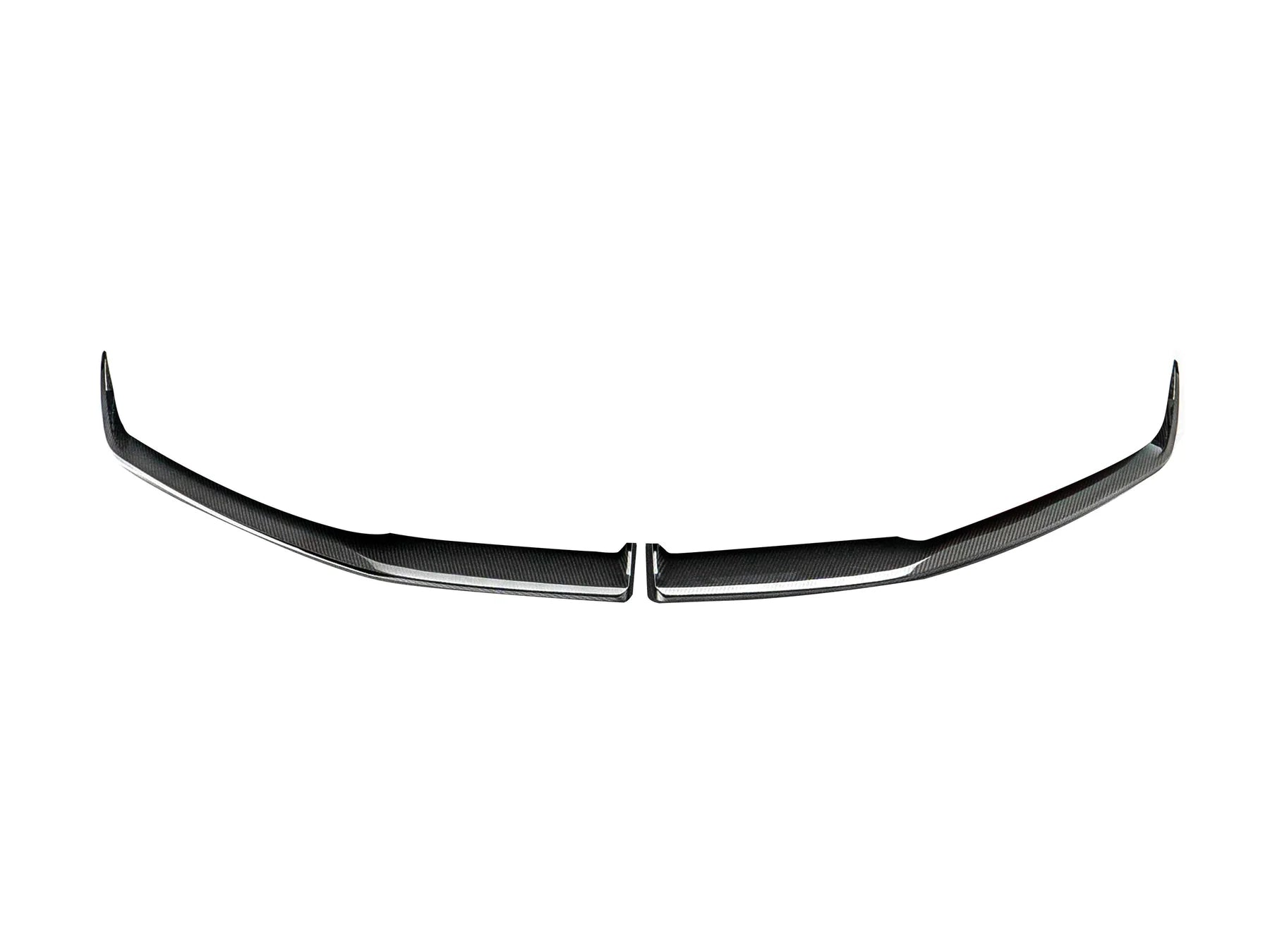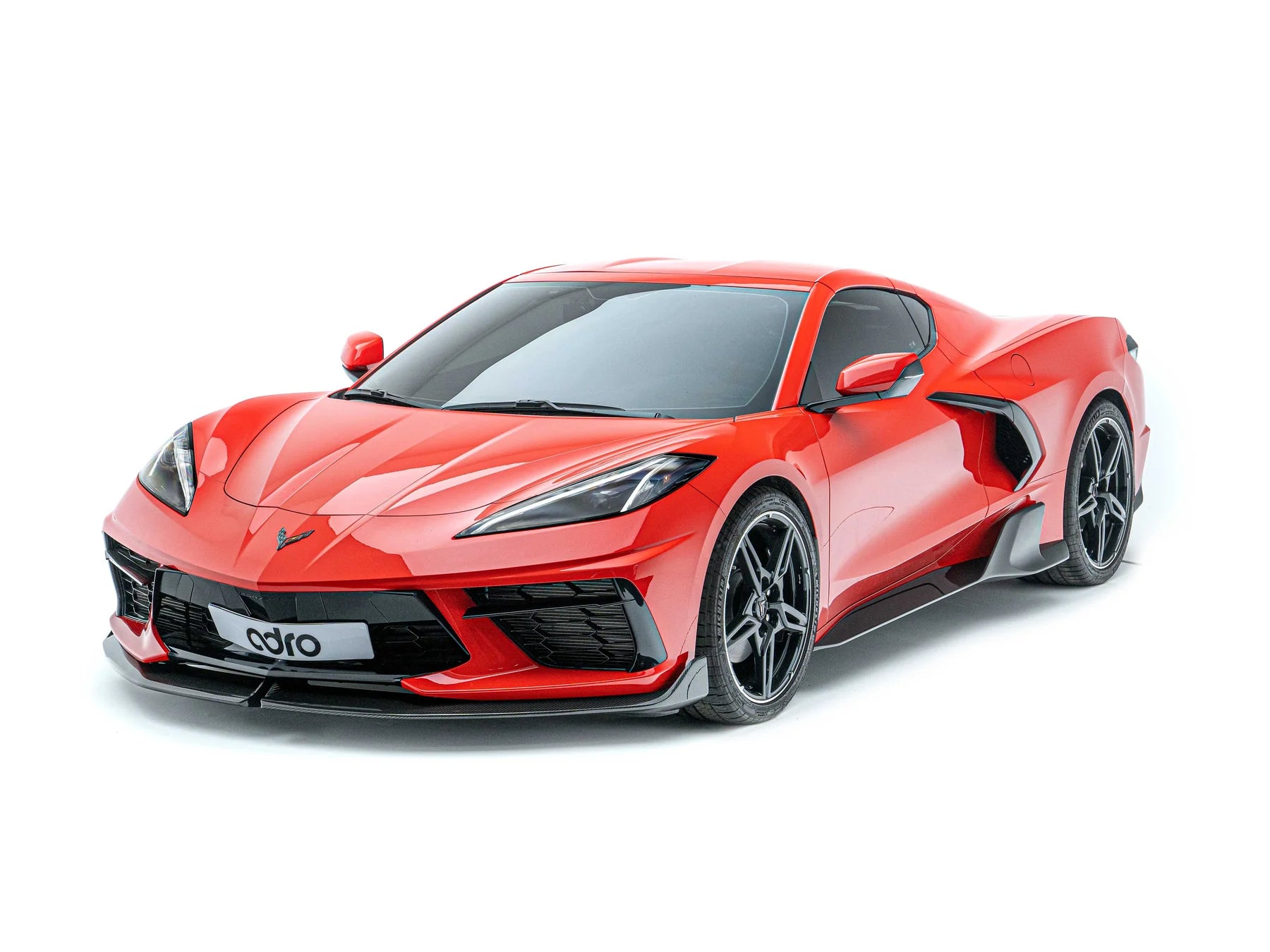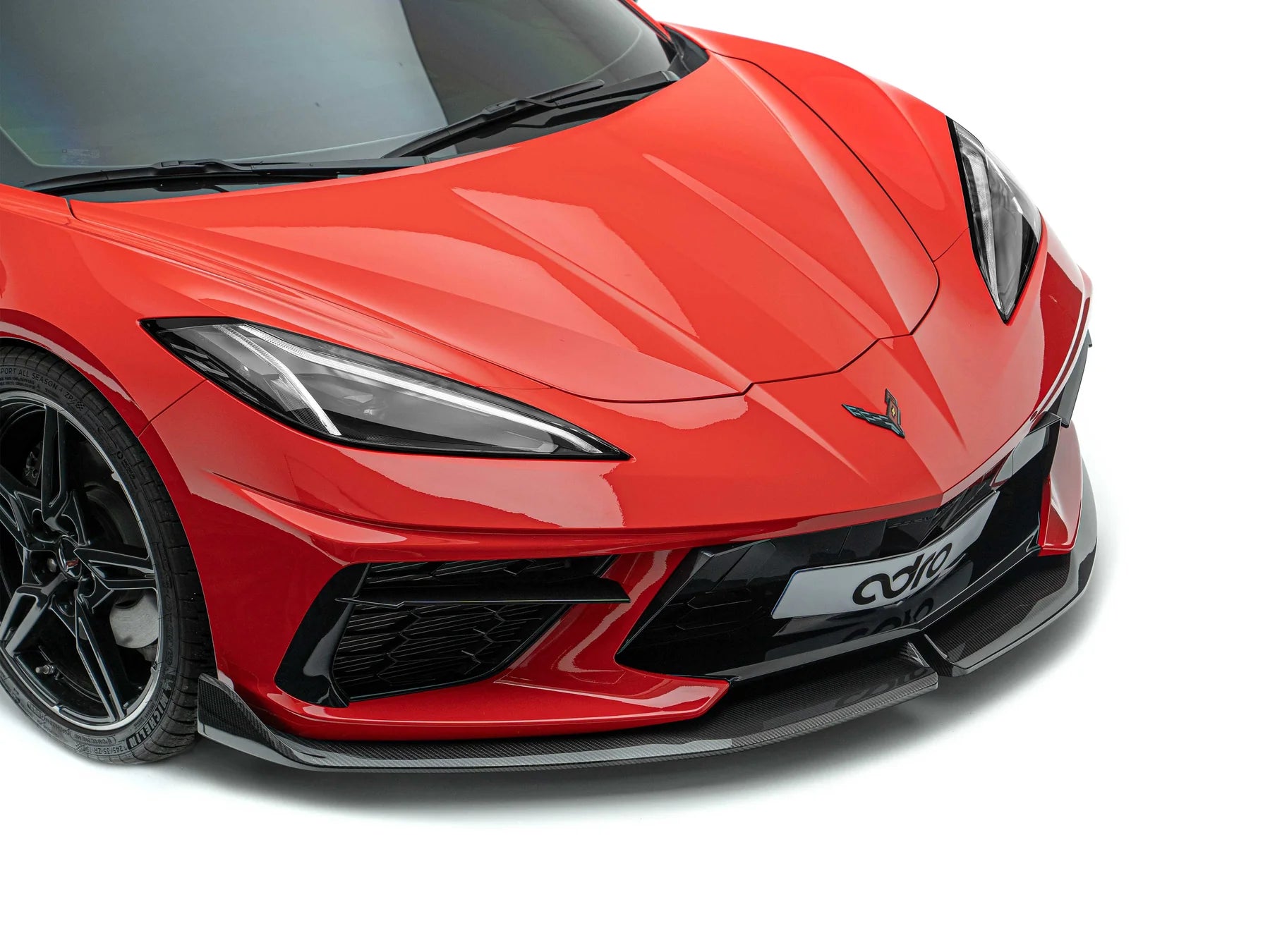 CORVETTE C8 PREPREG CARBON FIBER FRONT LIP
SKU: A13A10-1201
---
Pickup available at iilumolab
Please enquire for pick-up availabilities.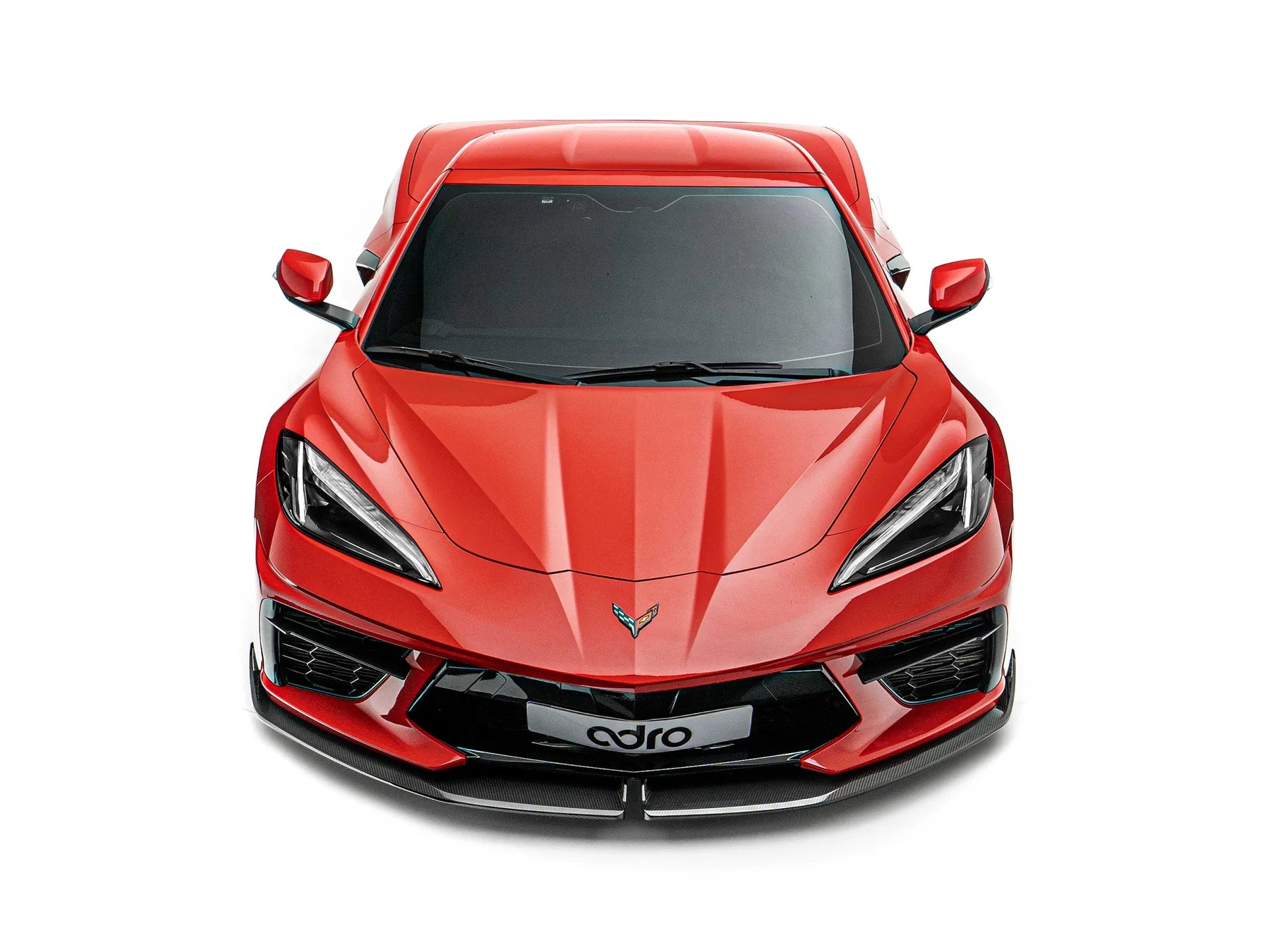 CORVETTE C8 PREPREG CARBON FIBER FRONT LIP
Click HERE to make a booking
The ADRO C8 Corvette front lip is made completely from dry carbon fiber and molded to the perfect complimentary shape for the front bumper of the C8 Corvette. Not only does the carbon fiber construction give the Corvette front lip an exotic look, but it also looks as though it could be an OEM option, and fit like one too. This C8 Corvette carbon fiber front lip is incredibly easy to install and will make a world of difference in the front-end appearance of your Corvette.

This premium body kit is manufactured from 100% genuine prepreg carbon fiber and is ultra-lightweight with maximum durability and quality. Commonly used in high-end race cars and supercars, prepreg (aka dry) carbon fiber is now available for drivers looking for the very best.  
 

 

SKU:

A13A10-1201


Compatible with: 

2022 Corvette C8 1LT
2022 Corvette C8 1LT convertible
2022 Corvette C8 2LT
2022 Corvette C8 2LT convertible
2022 Corvette C8 3LT
2022 Corvette C8 3LT convertible
2021 Corvette C8 1LT
2021 Corvette C8 1LT convertible
2021 Corvette C8 2LT
2021 Corvette C8 2LT convertible
2021 Corvette C8 3LT
2021 Corvette C8 3LT convertible
2020 Corvette C8 1LT
2020 Corvette C8 1LT convertible
2020 Corvette C8 2LT
2020 Corvette C8 2LT convertible
2020 Corvette C8 3LT
2020 Corvette C8 3LT convertible


This kit includes:

Carbon fiber front lip




Material:

Prepreg carbon fiber

Dimensions:
TBA

What's in the box:

1 Carbon fiber front lip
3M Tape
Hardware
Installation manual

Catalog:
Corvette C8 Carbon Fiber Body Kit Vol.13

Installation guide:
Corvette C8 Installation Guide


Version:

V1