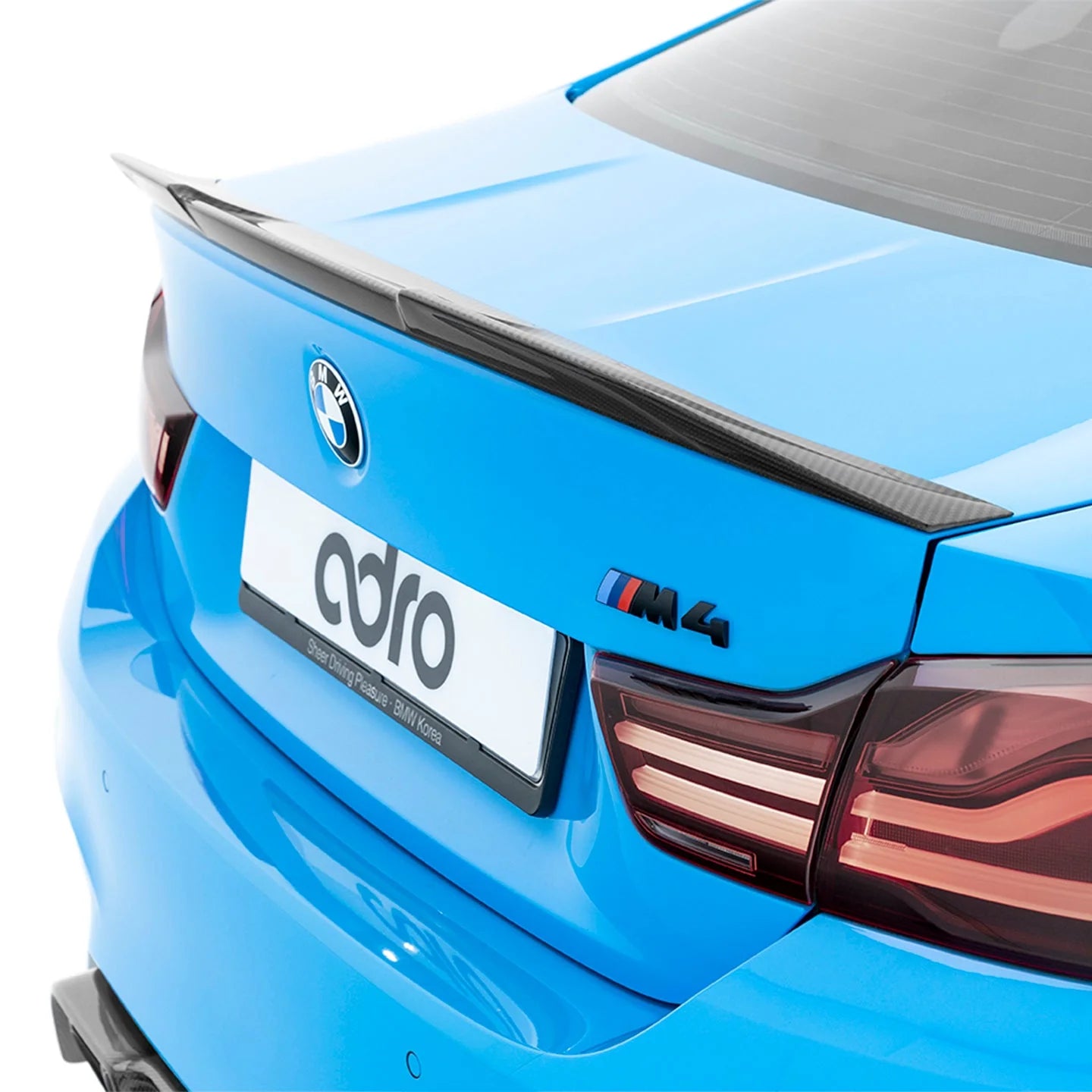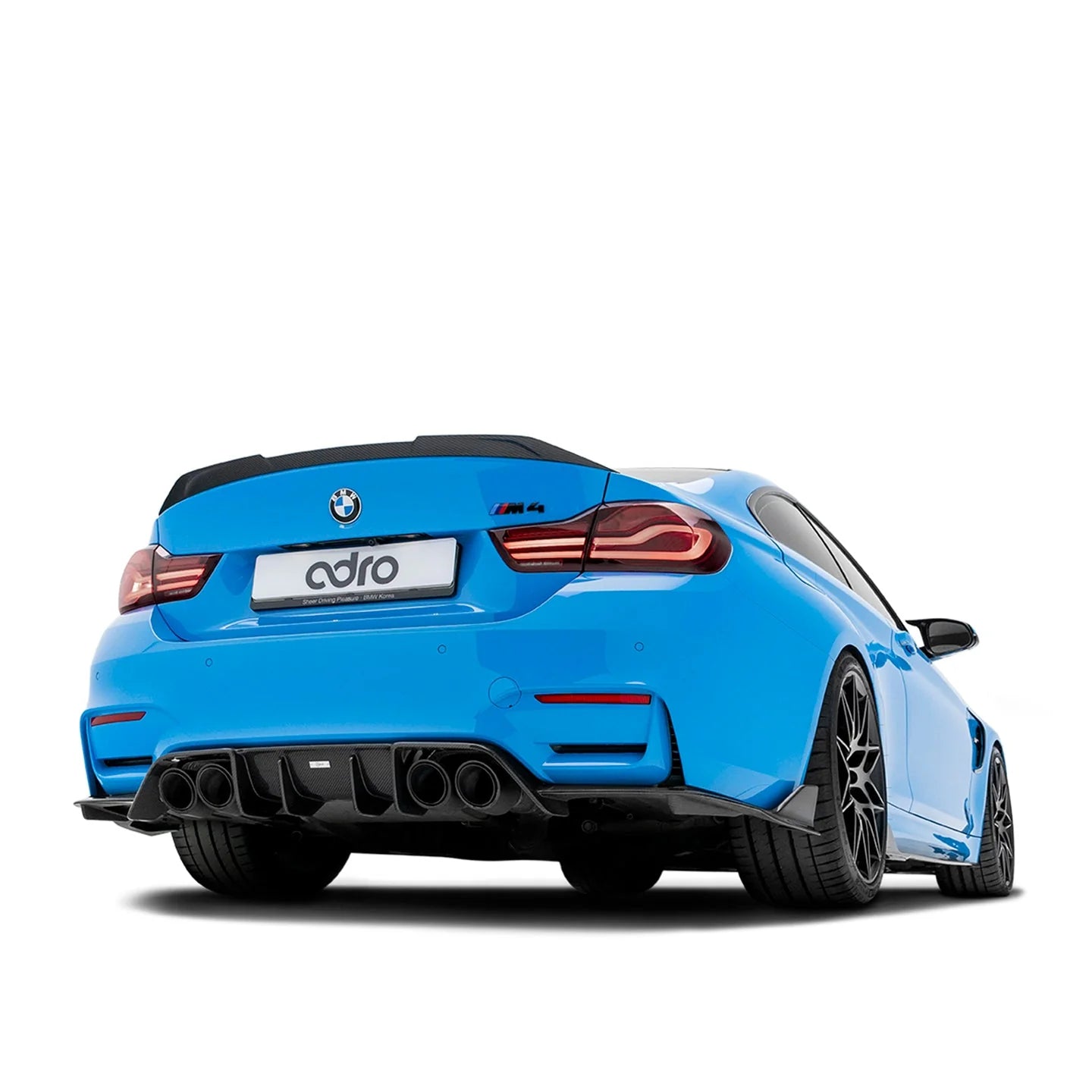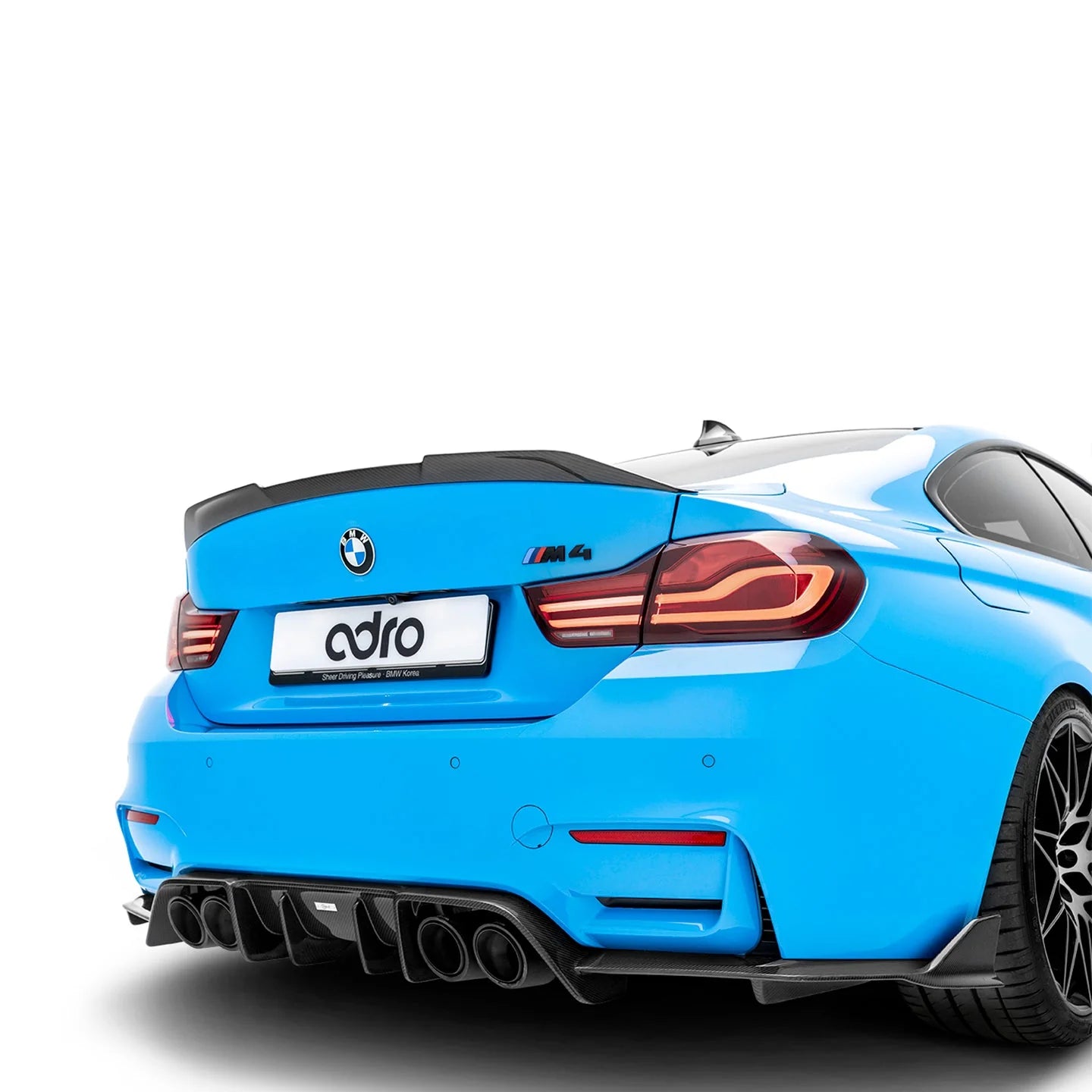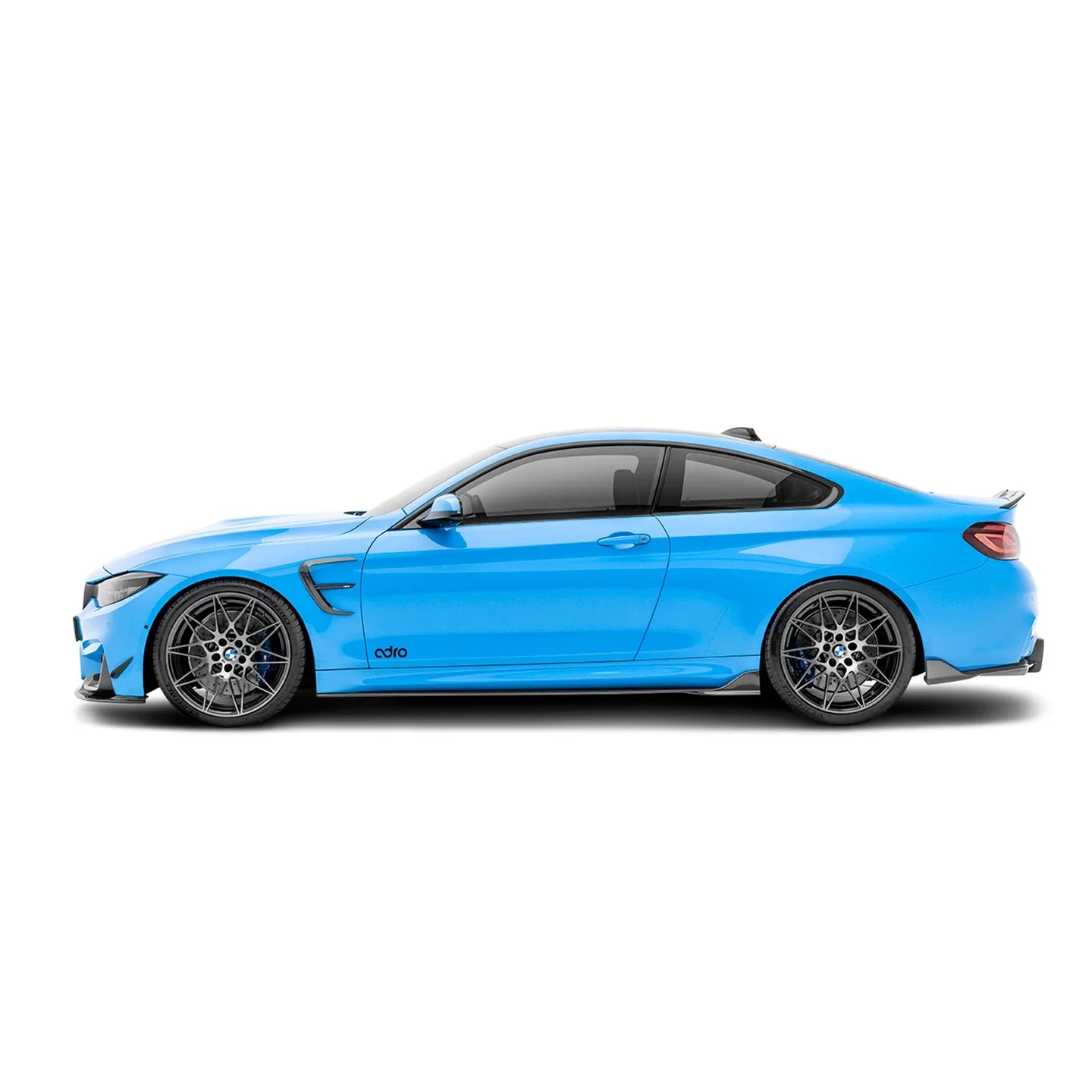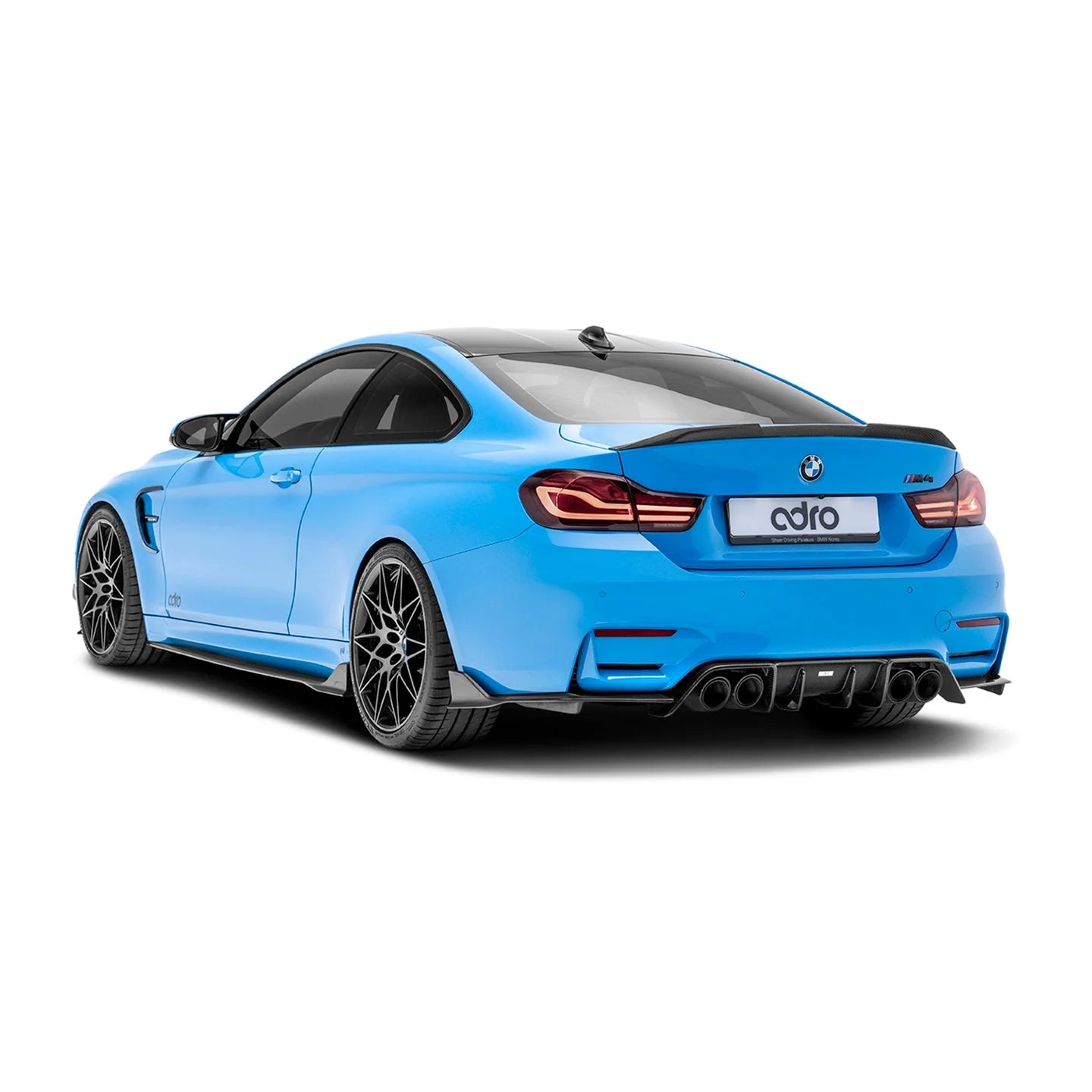 BMW M4 F82 PREPREG CARBON FIBER TRUNK SPOILER
SKU: A14A10-1501
---
Pickup available at iilumolab
Please enquire for pick-up availabilities.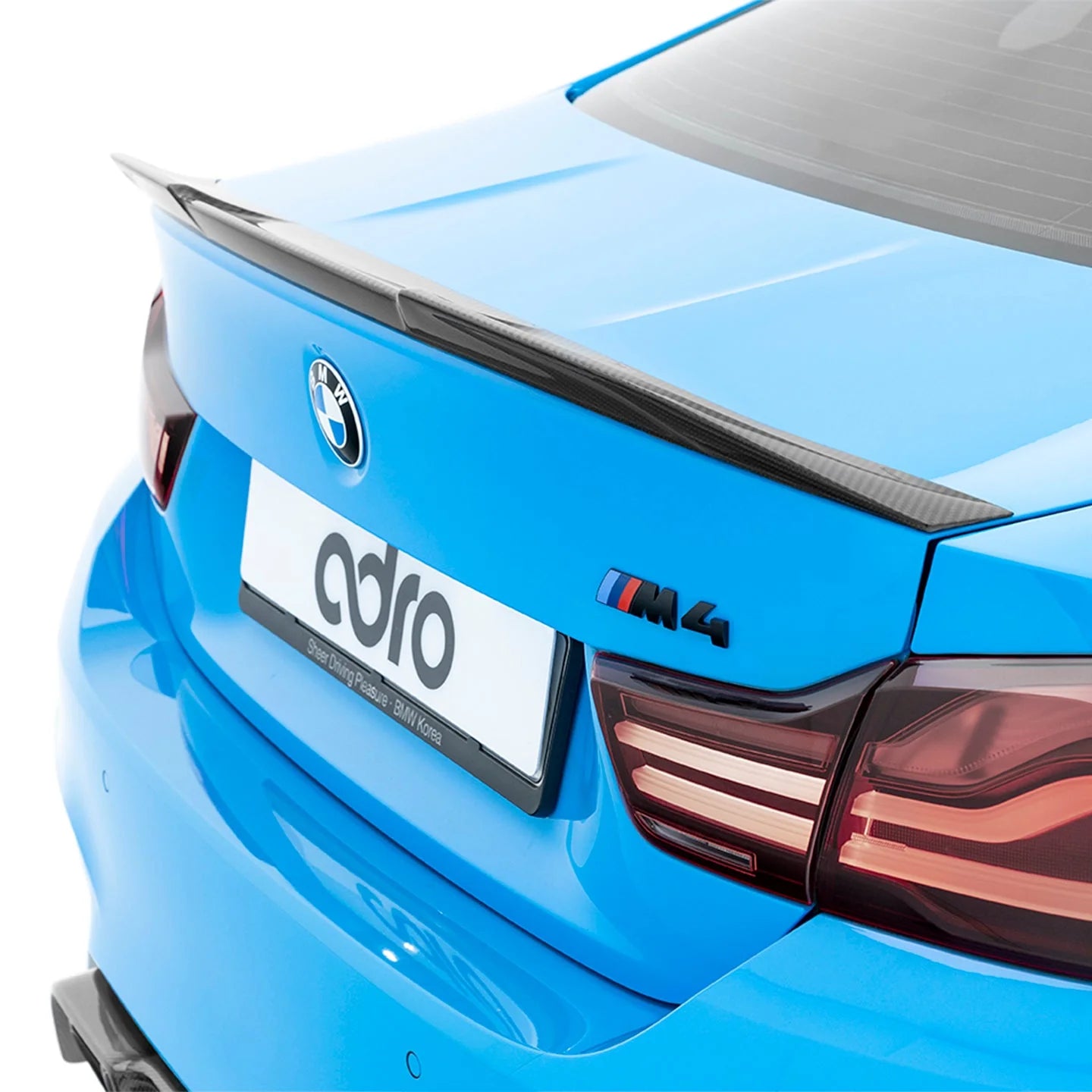 BMW M4 F82 PREPREG CARBON FIBER TRUNK SPOILER
Click HERE to make a booking
While some of the F82 BMW M4s have the optional rear trunk spoiler from the factory, a lot of owners find that it's not quite aggressive enough for their car; especially if they have a lot of other carbon fiber or cosmetic modifications installed. ADRO developed this hand-crafted carbon fiber spoiler for the BMW M4 that draws some inspiration from the optional OEM spoiler, but adds a whole new level of aggression. This carbon fiber BMW M4 spoiler sits higher than the factory spoiler and has angled edges to compliment the sharp edged styling of the F82 M4. Plus, you may even feel a slight increase in downforce when compared to the OEM counterpart, thanks to its elevated and more aerodynamic design that allows for more air to pass under the wing to create more downforce. This carbon fiber spoiler is one of the easiest parts to install and will immediately take your M4 to the next level in performance and design.
SKU:

A14A10-1501


Compatible with: 

2020 BMW M4 F82
2019 BMW M4 F82
2018 BMW M4 F82
2017 BMW M4 F82
2016 BMW M4 F82
2015 BMW M4 F82
2020 BMW M4 F82
2019 BMW M4 F83 convertible
2018 BMW M4 F83 convertible
2017 BMW M4 F83 convertible
2016 BMW M4 F83 convertible
2015 BMW M4 F83 convertible

This kit includes:

Carbon fiber spoiler




Material:

Prepreg carbon fiber

Dimensions:
TBA

What's in the box:

1 Carbon fiber spoiler
3M Tape
Installation manual

Catalog:
BMW F82 M4 Carbon Fiber Body Kit Vol.10

Installation guide:
BMW F82 M4 Installation Guide


Version:

V1